Related keywords
There were scenes of fighting and chaos in a number of stores of the Intermarché retail chain around France on Thursday as crowds of shoppers, some described as behaving 'like animals', grabbed jars of the popular chocolate hazelnut spread Nutella being offered at knock-down prices.
Cars were torched and public buildings attacked in a second night of violence in Paris suburb after 24-year-old died during transportation to gendarmerie station.
No fewer than 18 government ministers turned out in force in one of France's troubled suburbs to show state is on their side after 2005 riots.
Residents of deprived areas in France that erupted into violence in 2005 are still waiting for things to improve and some fear unrest could return.
Manuel Valls condemned burning of cars and blocking of road as protesters vented anger over refusal to let jailed man attend brother's funeral.
The two officers were accused of failing to help two boys who fled from them into a power substation near Paris in 2005, sparking weeks of riots.
The two officers are accused of failing to save two boys fleeing them who were electrocuted in a power substation, prompting nationwide riots.
Three men were jailed and another received a suspended sentence for their part in riots that erupted on Sunday in Sarcelles.
Cassandra Belin fined for 'wearing clothing that hides the face' and given suspended jail term for threatening police in arrest that led to riots.
On October 27th, 2005, two police officers chased three teenagers into an electricity sub-station in a Parisian suburb where two of them died after being electrocuted. Their deaths provoked major riots around Paris and across France. Nearly eight years later a French court has ruled that the two officers should stand trial, on charges of failing to provide assistance to persons in danger. Mediapart's legal affairs correspondent Michel Deléan reports on the complex background to this high-profile case.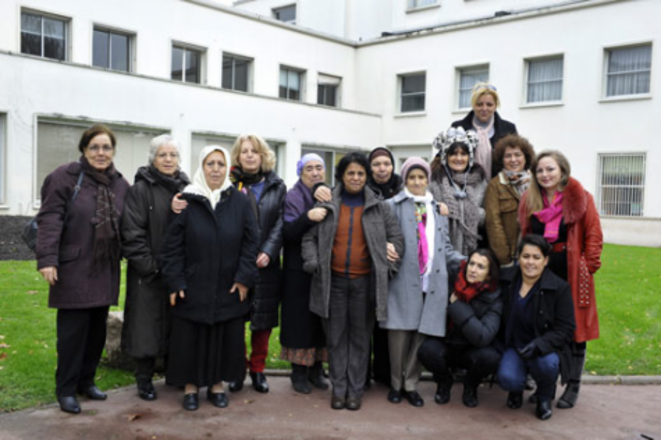 © Michel Le Moine
The Paris suburb of Le Blanc-Mesnil is typical of dozens of socially-deprived agglomerations that surround the capital's northern perimeter, characterized by zones of high-rise public housing estates, higher than average unemployment, especially among the young, and a significant population of North and West African origin who complain of being stigmatized and discriminated against. While the stereotypes of those who live in what are commonly called les banlieues are reinforced by regular incidents of violence, drug dealing and social unrest, local inhabitants are rarely offered a public stage to challenge the narrow perceptions that ignore the broader realities of their community. But now, in a rare and insightful book published last month, a group of women residents of Le Blanc-Mesnil recount with frankness and simplicity their everyday experiences, both positive and negative, of life amid the troubled suburbs. Carine Fouteau reports.
French interior minister Manuel Valls is jostled by crowd of youths as he visits Amiens where rioting left 17 police officers injurred, one seriously.
After major rioting Monday night in the town of Amiens, President François Hollande promises to enforce law and order amid fears violence will spread.
The parallels between les émeutes des banlieues de 2005 and the rioting that has rocked several English cities are striking, writes John Henley.