The French citizens' rights watchdog, the Défenseur des droits, is investigating a complaint that a bus driver with the Paris public transport system, the RATP, refused to let three young Roma men with valid travel passes climb aboard his vehicle, allegedly saying 'dirty Romanians, you're like dogs'. Witnesses have come forward to confirm the incident which, as Carine Fouteau reports, is just one of a series involving allegedly discriminatory behaviour against Roma by RATP staff, and which drivers' union officials say they "cannot deny" happen.
Producers, food processors, distributers, supermarkets and representatives from the food industry meet to discuss growing scandal.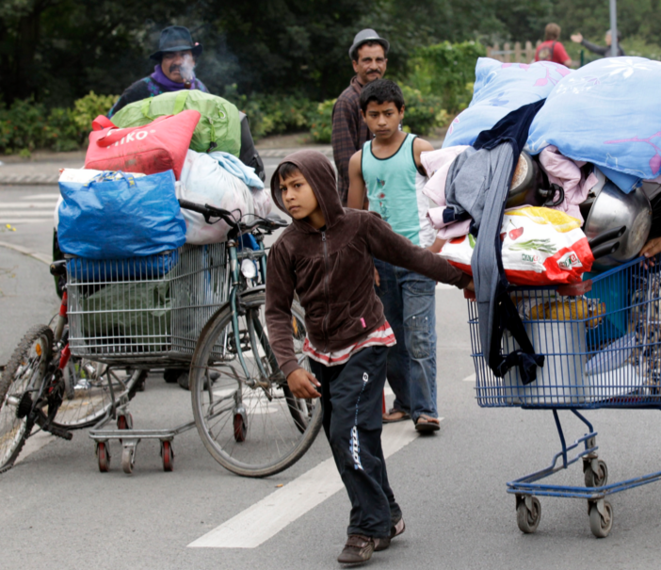 © (Reuters)
In terms of figures, if not official rhetoric, the current government's track record for dismantling Roma camps in France already matches that of the previous administration. According to headcounts collected by Mediapart, more than two thousand people were evicted in July and August 2012. A number of them were put on two charter flights back to Romania. Despite that, as Carine Fouteau reports, some activists insist the current situation cannot be compared to the Sarkozy era.
Just a few months into his presidency, President  Hollande's approach has proved to be quite like that of his predecessor Nicolas Sarkozy.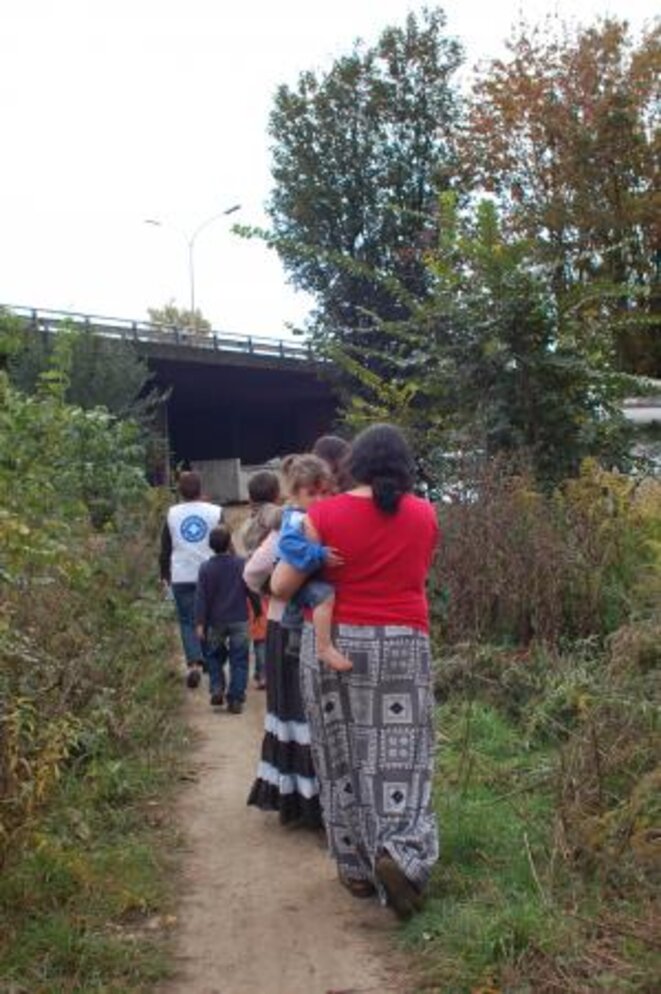 Roma family in Strasbourg. © L.F.
In the summer of 2010, the French government launched a crackdown on Gypsy immigrants in France,with the demolition of hundreds of Roma camps and mass expulsions, mainly to Romania. In an interview with Mediapart, French sociologist Jean-Pierre Liégeois, one of Europe's leading experts on the Gypsy community, traces the history of the Roma and slams the campaign of stigmatisation against them as "economically costly and humanly devastating".