Related keywords
Around 100 districts in area surrounding Rouen in northern France are expected to have been affected by fallout from last week's blaze.

A strong smell of hydrocarbons hung over Rouen in northern France and pollution also spilled into the Seine river.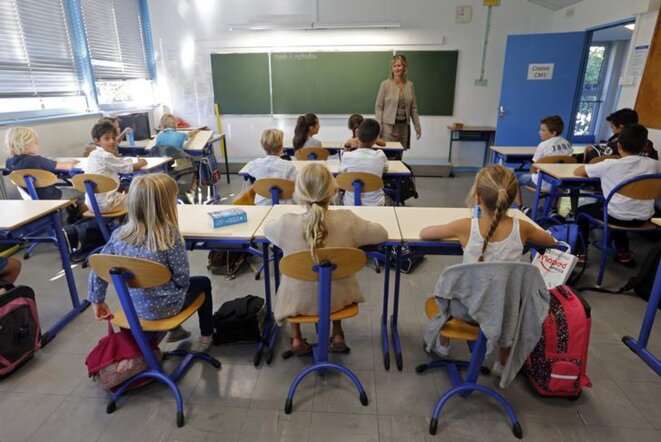 A classroom in a primary school in Marseille. © Reuters
The education authorities have just made their annual announcement about which primary school classes are being closed and which are being opened in the next academic year. Teaching unions and elected representatives in rural areas fear village schools are getting fewer teaching posts so that the government can implement its flagship policy of halving class sizes in education priority zones - which are overwhelmingly in deprived urban areas. Education minister Jean-Michel Blanquer rejects the claims. Mediapart's education correspondent Faïza Zerouala reports.
Fire in Rouen, in which victims were apparently overcome by toxic gases, is thought to have been caused by candles on a birthday cake.