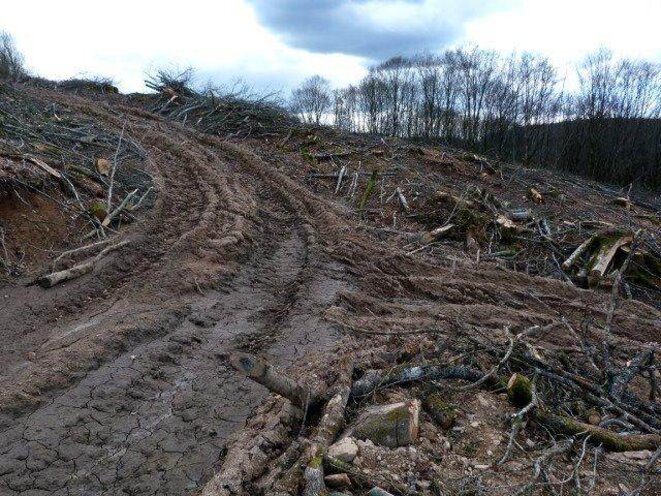 Coupe à blanc d'une parcelle © Philippe Maillard
In a struggling rural region of Burgundy, at the gates of the Morvan national park, locals have mounted a campaign to halt a private company from creating a vast wood-processing industrial site which would bring hundreds of jobs to the area. Local politicians support the project as offering a much-needed boost to the flagging local economy, while its opponents argue the environmental cost for a short-term gain is unacceptable. The future of the site now hangs on a ruling due from France's highest court, the Council of State. "What's being played out here is truly a debate about society," says Christian Paul, socialist Member of Parliament for the region and one of the project's supporters. Anne Duvivier reports.
The good life turns sour for three British families living in small village near Limoges after local mayor rules their yurt homes have to be removed.