Fans were put on flight from Nice to Moscow but say they will come back for Russia-Wales match because their visas have not been cancelled.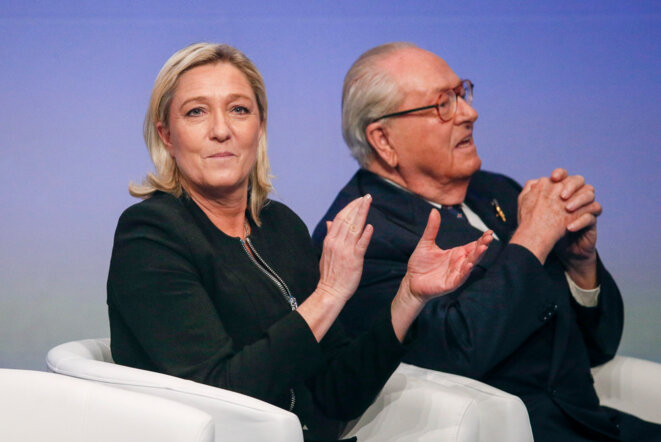 Marine et Jean-Marie Le Pen, au congrès du FN, le 29 novembre 2014. © Reuters
Mediapart has already revealed how France's Front National received a direct loan of 9 million euros from the First Czech Russian Bank, while Jean-Marie Le Pen's election funding association borrowed 2 million euros to Vernonsia Holdings Ltd. Now in an interview with Mediapart the party's founder and honorary life president has confirmed the existence of a third Russian loan to the far-right movement. Le Pen also said that his funding association had borrowed a total of "20 million euros". Karl Laske and Marine Turchi report.
Hollande, who was in Moscow on way back from trip to Kazakhstan, is most senior Western leader to visit Russia since it annexed Crimea.
The tourist train on a small private railway in south-east corner of France came off the rails when it hit a rock that had fallen from surrounding hills.