Keyword: Saif Al-Islam Gaddafi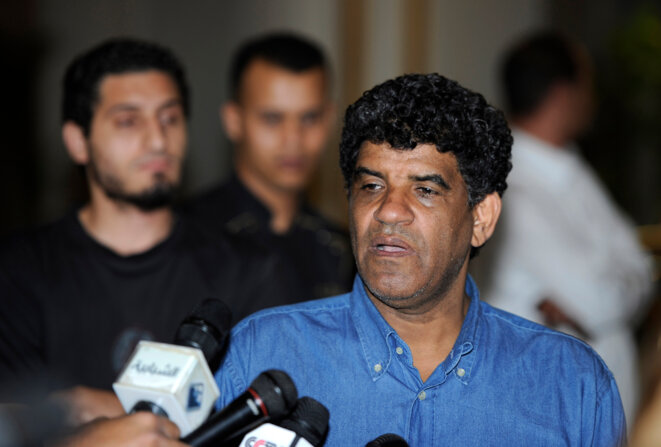 Security chief Abdullah Senussi in August 2011, just before the fall of the Libyan regime under Colonel Muammar Gaddafi. © Reuters
Investigators probing claims that the Libyan regime of Colonel Muammar Gaddafi funded Nicolas Sarkozy's 2007 presidential campaign have unearthed a key piece of evidence in the archives of the Élysée. It shows that on May 16th, 2009, the middleman Ziad Takieddine visited the Élysée to meet Sarkozy's right-hand man Claude Guéant. The object was to "set aside the arrest warrant" targeting Colonel Gaddafi's brother-in-law and security chief Abdullah Senussi, who had been convicted in absentia for his part in the 1989 bombing of a French UTA airline DC10 passenger plane over Niger, in which 170 people lost their lives. There is growing suspicion that an agreement to resolve Senussi's situation was a key component of the Libyan funding corruption plot. Fabrice Arfi and Karl Laske.

Money bagman: Ziad Takieddine says he took Libyan cash to Nicolas Sarkozy. © Pedro Da Fonseca/Premières Lignes
In an interview filmed by Mediapart the arms dealer and intermediary Ziad Takieddine has described how he brought three suitcases of cash from Libya to give to Nicolas Sarkozy and his top aide just before the former's successful presidential campaign in 2007. In a testimony that backs up claims that Sarkozy's campaign was part-funded by Colonel Muammar Gaddafi's regime, the Franco-Lebanese businessman says: "I discovered things that should no longer stay hidden." The revelations come as Nicolas Sarkozy makes an enforced exit from French politics after his humiliating defeat in last week's primary to choose the Right's 2017 presidential candidate. Fabrice Arfi, Karl Laske and Nicolas Vescovacci report.