Keyword: same-sex marriage law
Related keywords
The former French president, campaigning for leadership of his conservative UMP party, had previously come under fire for dodging the issue.
Police said 150,000 people attended a Paris march against France's newly-introduced same-sex marriage law, while organisers claimed one million.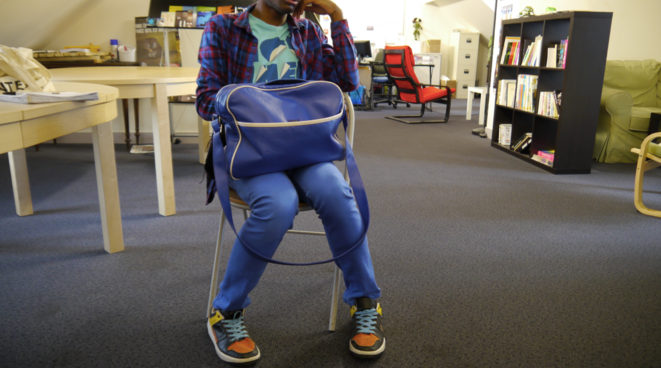 Gerdel dans les locaux parisiens de l'association. © M.T.
Over the past eight months France has been locked in a fiercely divisive and often violent debate over the government's same-sex marriage bill, which was finally enshrined into law last Saturday by President François Hollande. Gay rights groups have denounced mounting homophobia amid the hot contestation to the law, while opponents are due to stage a further mass protest in Paris on May 26th. Le Refuge is a national association that offers shelter, medical services and psychological counselling to youngsters who have been rejected and often made homeless by their families because of their homosexuality. It has seen a surge in requests for help since the debate kicked off in earnest last autumn, increasing five-fold over the same period one year earlier. Marine Turchi visited the association's Paris centre and heard the distressing stories of those for whom it offers a lifeline.
The Council rejected a UMP conservative opposition party appeal against the bill passed in April, and which will be enacted into law next week.
The same-sex marriage bill's passed, but the deep social and political divisions surrounding it will prove a challenge to resolve.
President François Hollande has urged France to put the divisive gay marriage debate behind it, calling for 'calm, understanding and respect'.
France is set to become the 14th country worldwide - and the ninth in Europe - to open up marriage to homosexual couples after its parliament on Tuesday voted in favour of a bill of law to give marriage and adoption rights to couples of the same sex. It now remains for the socialist government to enact the law, while a group of conservative opposition MPs, whose UMP party has campaigned against the bill, have promised to contest it before France's Constitutional Council. The vote on an issue that has divided public opinion comes after six months of demonstrations for and against amid sometimes hysterical rhetoric from politicians. Mediapart reporters joined separate rallies in Paris held by opponents and supporters of the marriage reform. The opinions expressed reveal apparently irreconcilable views over the issue, while many gays spoke of their indignation and fear over the upsurge in insults and violence they have personally witnessed since last autumn.