French pharmaceutical group Sanofi has announced it is buying US firm Translate Bio, with which it has been working to develop an mRNA Covid jab, for 3.2 billion dollars, as it attempts to make up lost ground in the colossal market for Covid jabs.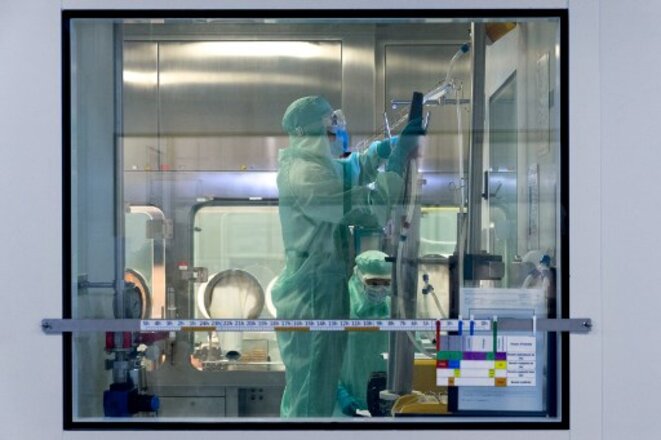 A Sanofi distribution centre at Val-de-Reuil in Normandy. © Joel Saget/ AFP
The French pharmaceuticals firm Sanofi has been in the headlines recently because of its setbacks in producing a vaccine against Covid-19, which will not now be ready until the end of 2021 at the earliest. Yet the group has nonetheless decided to go ahead with its restructuring plans and will be trimming back on its research while also moving many of its production plants into a separate company to be sold off. France is now paying the price for having abandoned its industrial and research strategies over the last thirty years. Martine Orange investigates.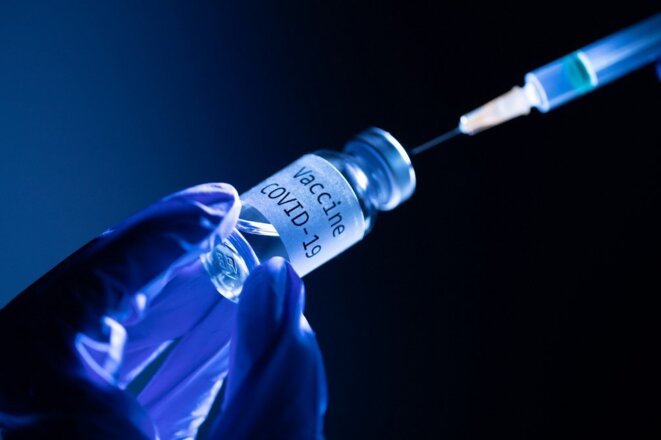 Covid-19 vaccines are competing in Europe in a multi-billion euro market. © AFP
The so-called "big pharma" groups are engaged in fierce competition to produce efficacious Covid-19 vaccines. While Pfizer-BioNTech and Moderna have gained widespread approval for their vaccines, that of France's flagship pharma group Sanofi, developed in partnership with UK drugs firm GSK, is seriously delayed after disappointing clinical tests. Some argue that Sanofi should serve the public interest and turn to producing the approved vaccines of its rivals, supplies of which are disrupted. But, as Rozenn Le Saint reports, the stakes are high and defeat would be costly in more ways than one.
The efforts to find a scapegoat for the slow rollout of jabs has firmly started in Europe.
Sanofi has announced that Kevzara, a drug originally developed with US pharma firm Regeneron for treating arthritis, has failed Phase 3 tests of its effectiveness in treating severe cases of Covid-19 and which involved 420 patients in several countries.
French pharma giant Sanofi Aventis has been placed under investigation for suspected manslaughter in a judicial probe into the marketing of its epilepsy treatment drug Depakine, which a public watchdog has estimated caused up to 450 babies to be stillborn or contract congenital birth defects in France between 2006 and 2014.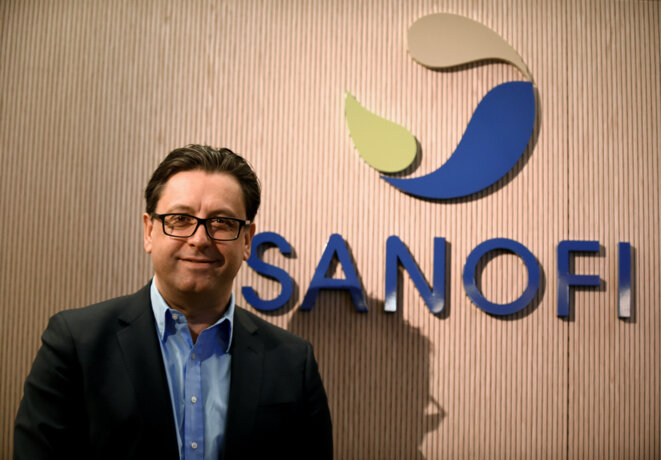 Sanofi CEO Paul Hudson. © ERIC PIERMONT / AFP
The chief executive of French pharma giant Sanofi sparked outrage this week when he declared that the US would be first in line for a vaccine his group was developing against the Covid-19 virus. In this op-ed article, Martine Orange argues the move by Sanofi reveals the immoral reality of the pharma business which, instead of serving the common good, has embarked on a profit-seeking commercial war over the coronavirus.
Comments by French pharma group Sanofi's CEO Paul Hudson that US funding of its research into a vaccine against the Covid-19 virus would make the country first to receive it were dismissed as 'unacceptable' by French junior economy minister Agnès Pannier-Runacher, while the head of Sanofi's French operations, Olivier Bogillot, said 'I don't confirm it', adding, 'it will be available to all'. 
More than 14,000 women in France were prescribed Depakine, the Sanofi drug firm's brand name for valproate, despite the potential risks to foetuses which became known in the early 1980s, and which associations representing victims say may have affected  50,000 people in the country.
Health ministry denies delaying publication of study showing how many women took Sanofi's drug Depakine despite officials knowing dangers.
On Tuesday February 2nd France's pharmaceuticals giant Sanofi announced that it would be shedding up to 600 jobs over three years. Just before Christmas another drug maker, Servier, revealed that more than 600 posts will go, while Swiss company Novartis is also discreetly losing up to 200 positions in France. The news of the job losses comes despite the fact that some of the firms are not only profitable but have also been picking up taxpayers' cash aimed at protecting employment. Mathilde Goanec reports.
Government spokesman Stéphane Le Foll blasted €4 million golden 'hello' package for pharma firm's Olivier Brandicourt 'incomprehensible'.
The international police cooperation organization Interpol earlier this year entered into an agreement with the world's largest pharmaceutical firms for a joint programme to halt the circulation of counterfeit drugs, for which the firms will pay Interpol 4.5 million euros. But the backdrop to what may appear a laudable exercise to crack down on bogus drugs that yearly claim hundreds of thousands of lives is the drugs industry's campaign against the production of low-cost generic medicines in emerging economies, and which provide a lifeline to many in poor countries. The relationship between French drugs giant Sanofi and Interpol raises further questions about the deal. Has Interpol become a tool for the pharmaceutical giants to maintain a stranglehold on access to medicines? This investigation by Mathieu Martinière and Robert Schmidt is published jointly by Mediapart, monthly magazine Lyon Capitale and German weekly Die Zeit.
France's biggest drugmaker says it may slash as many as 900 jobs within three years as part of a strategy to trim operations in its home market.