Related keywords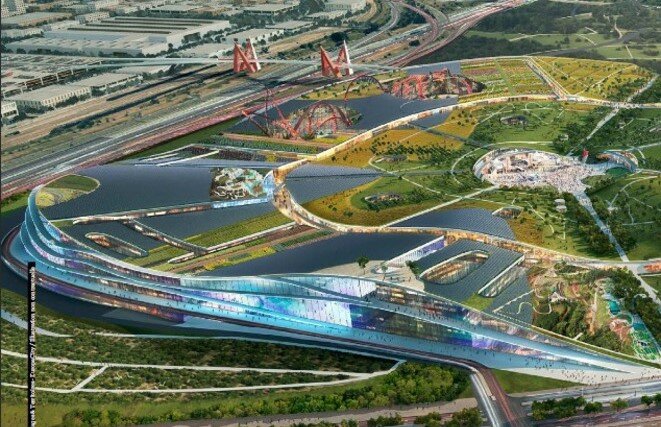 Vision of the future: how the planned EuropaCity will look.
It is one of the largest development projects in the Paris region. The Auchan supermarket chain wants to build a vast shopping complex on farmland near Charles-De-Gaulle airport that will contain not just shops but a leisure park, a ski slope and cultural centres. Its supporters say EuropaCity will bring thousands of job to a poor, deprived area and serve as a blueprint for commerce and society in the 21st century. Opponents doubt the number of jobs it will create, say it will harm the environment, and argue that it is at odds with the commitments made by France and other nations at the COP21 climate summit held in Paris in December. Urban utopia or environmental nightmare? Jade Lindgaard reports.
Interior minister says 'intolerable' attacks at the weekend on synagogue and kosher shop 'is quite simply anti-Semitic and racist'.
Police arrested 18 people after rioting broke out in Sarcelles during a banned Sunday afternoon protest against Israel's offensive in Gaza.