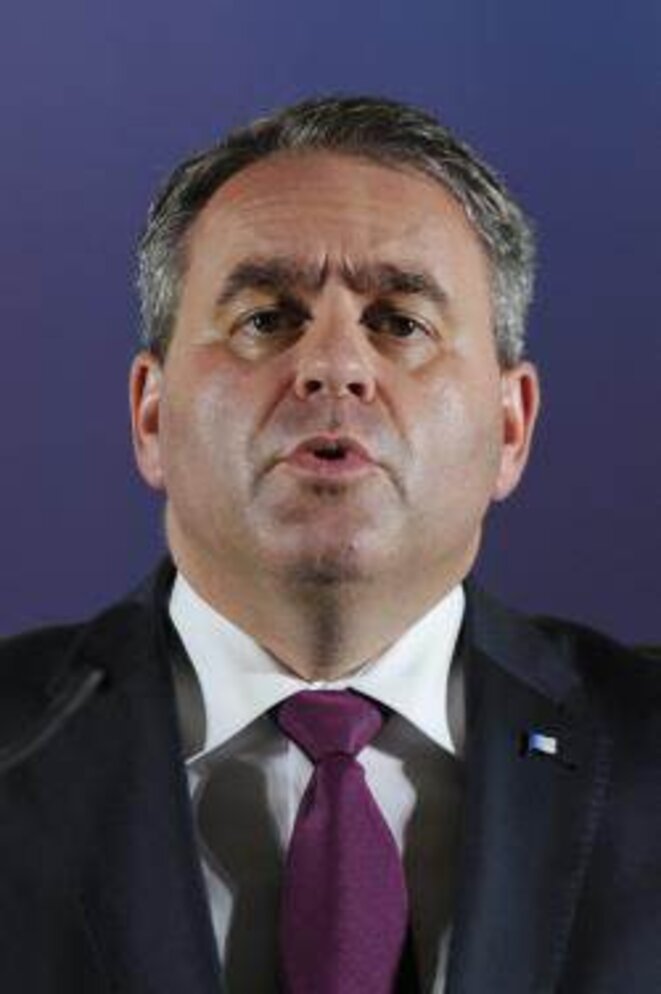 © Reuters
French Minister of Health, Labour and Employment, Xavier Bertrand (pictured), is to stand trial for slander after accusing Mediapart of using "fascist methods" in its exposure of the L'Oréal-Bettencourt scandal, when it revealed the dissimulation in secret foreign bank accounts of part of the l'Oréal heiress's fortune, the shady and intimate links between French politicians and the world of business and finance, suspected illegal political party funding and grave ministerial conflicts of interest. Mediapart Editor-in-Chief Edwy Plenel explains the background and context of what may prove to be a landmark case.
F. Fillon et H. Moubarak en 2007. © Reuters
First there was the scandal of French foreign minister Michèle Alliot-Marie's holidays in strife-torn Tunisia, now comes that of Prime Minister François Fillon's sojourn in Egypt courtesy of President Hosni Mubarak. The revelations have stunned opinion in France and made headlines around the world, prompting President Nicolas Sarkozy to tell ministers they must holiday in France from now on. Marine Turchi reports on the parliamentary turbulence caused by the latest jet-set holiday disclosures.
Socialite François-Marie Banier, accused of being a bullying fortune hunter by the daughter of L'Oréal heiress Liliane Bettencourt, published a novel (left) in his youth with a plot that eerily echoes the current scandal surrounding him and the 88 year-old matriarch from whom he has received almost one billion euros. In Banier's book, the hero worms his way into the affections of a wealthy family uncannily similar to the Bettencourts, earning him, among other things, the lifelong enmity of their daughter.