Around 15 communes refused to open their primary schools on Wednesday despite reform that extends school week to five days.
The Front National party, which since last weekend controls 12 French town halls, says no 'religious requirements' on menus will be tolerated.
Last week parents of pupils at around 100 French primary schools kept their children at home following unfounded rumours that they were being taught 'gender theory'. Education minister Vincent Peillon felt obliged to order parents to be summonsed to schools to explain that the claims being spread in a concerted text and email campaign were untrue. The woman behind the school boycott call – which exploits a favourite issue of the far-right and hard-line Catholics - is 55-year-old teacher Farida Belghoul. Yet Belghoul was not always involved with the far-right; in the early 1980s she was a high-profile left-wing campaigner on immigrant rights. Lucie Delaporte and Rachida El Azzouzi report on her political journey.
French education minister dismisses 'totally false' rumours that boys are 'being taught how to be girls' as thousands of children are kept at home.
President François Hollande says much-attacked report on new approach to integration is 'not at all' the position of the government.
Report provokes political row as opposition claim recommendations would pave way for multiculturalism to be the new social model in France.
The international education report also highlighted growing inequality between the performance of French children from different backgrounds.
Some consider France's new 15-point school charter on secularism to be a thinly-veiled attack on Islam.
The charter, to be posted in all French schools, underlines that pupils cannot object to lessons and curriculum for religious reasons.
French education minister Vincent Peillon has repeatedly insisted that the issue of gender parity is "at the heart" of the government's overhaul of the educational system, announced as one of the most important reforms of its five-year office. A study of the equality of relations, educational opportunities and performance between girls and boys within schools is the subject of a recent report by the French education system's general inspectorate, and it paints a sorry picture of decades of failure to address a markedly unequal situation. Lucie Delaporte reports.
President backs education minister who sparked controversy after ordering private Catholic schools not to debate same-sex marriage bill.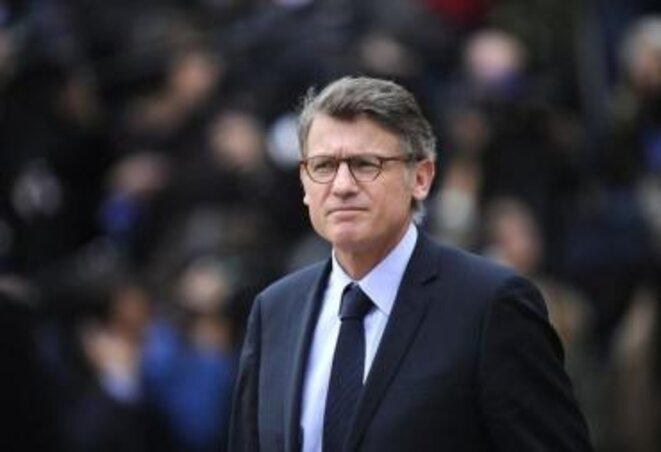 © Reuters
Earlier this summer, French education minister Vincent Peillon (right) launched a nationwide series of consultative talks aimed at defining what should be the model for "the school of tomorrow", ahead of a major reform of the country's lower education system due to be put before parliament in January. Held over three months, the 120 meetings brought together some 800 representatives of all parties concerned in the education debate. The conclusions were published earlier this month in a 52-page report intended to serve as a basis for the reforms, which President François Hollande has pledged will be one of the pillars of his mandate. Lucie Delaporte studies the report's findings.
The French Republican mantra of Liberté, Égalité, Fraternité has arguably cast a veil over prejudice and discrimination in some of the country's institutions because of a widespread belief that if equality has been decreed, it must exist. But now, an unusual grass-roots study is being run in five schools in the city of Grenoble, southern France, to investigate evidence that children from families of non-French ethnic origin are, against their will, guided to a future professional life that offers fewer opportunities than for others. Lucie Delaporte reports on a taboo subject that has divided experts and evaded proper public debate.  
Seventeen critical education reports languished unpublished under the last year of Nicolas Sarkozy's presidency. Among them is a damning indictment of one of the former president's flagship policies – the creation of so-called schools of excellence. The aim was to take pupils from deprived backgrounds and give them a top-class education in a boarding school environment. But as Lucie Delaporte reveals, this report written in June 2011 calls into question the very existence of these expensive schools.
French primary school pupils are to be denied the American combination of tomatoes, vinegar, salt, spice and sugar that make up tomatoe sauce.