Defence minister announces use of soldiers on home soil with 4,700 personnel deployed at France's 717 Jewish schools.
Meeting follows Sunday's massive marches but also comes amid questions over how militants known to authorities were able to launch deadly raids.
Police source says officers were told to erase their social media presence and carry weapons at all times because of terror sleeper cell threat.
France joins with US, UK and Germany in a temporary closure of its Yemen embassy for several days from Sunday over 'very serious' security alert.
Vincent Autin and Bruno Boileau said "oui" in Montpellier just days after President Francois Hollande signed the same-sex marriage bill into law.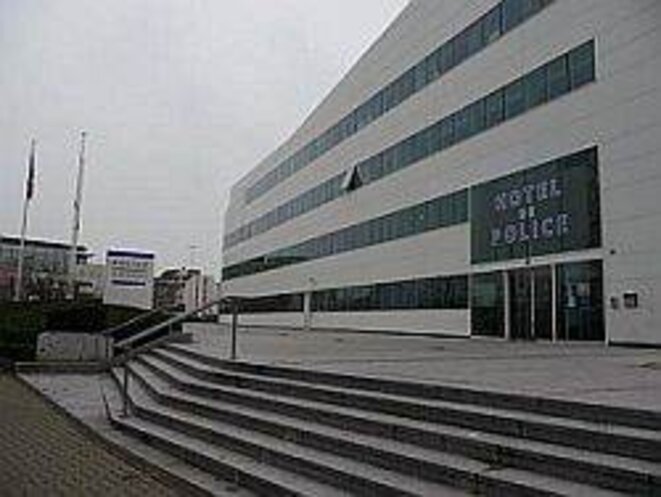 According to a theory called situational crime prevention, crime levels can be reduced by using clever urban planning to minimise opportunities for would-be offenders. This idea has been widely adopted across the English-speaking world but has taken time to gain ground in France, where only since 2011 have the police been formally consulted over large-scale urban housing schemes. Nevertheless, many French cities did not wait for new laws to be voted to apply security criteria on their own territory. Louise Fessard reports.
French president orders security to be stepped up around public buildings and transport because of military operations in Africa.
The security firm GPIS runs a much-envied service safeguarding many of Paris' most difficult social housing estates. But this flagship organisation, which has top-level political links and is funded with public money, stands accused of artificially increasing the number and extent of injuries suffered by its agents in the line of duty in order to increase its budget. Former and current staff also talk of a "climate of fear" and stress at the heart of the organisation and of a management culture that systematically encourages false witness statements in legal proceedings. Louise Fessard investigates.
Crew of an Air France Paris-Beirut flight re-routed for security reasons to Damascus sought cash from passengers for refuelling to reach Cyprus.
France moves to protect opponents of the Syrian government after threats against the main Syrian National Council, whose leader is based in Paris.
Official campaigning for next year's French presidential elections will begin later this autumn, when most of the candidates will finally be declared. Before the flurry of mass rallies and local meetings kick off across the country, Mediapart has been looking at the shadowy security force that polices gatherings by President Nicolas Sarkozy's ruling UMP party. Its members include ex-servicemen from elite army units and former police officers, whose missions apparently go well beyond crowd security alone. Marine Turchi reports.