Keyword: Seine-Saint-Denis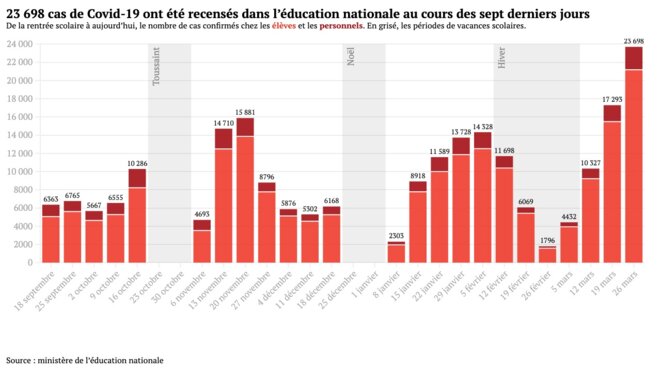 The number of Covid cases found in French schools, week by week.
There has been exponential growth in the number of Covid-19 cases in French schools, both among pupils and staff, and some teaching personnel have become seriously ill as a result. Though the education minister has just announced a further toughening of the health protocols to tackle the virus in schools, some teachers fear the ministry is still "in denial" over the scale of the problem they are facing. One teaching union is now calling on members to take strike action. Ismaël Bine and Caroline Coq-Chodorge report.
Ministers hope to redress situation in Seine-Saint-Denis with raft of new measures, including €10,000 bonuses for civil servants working in area.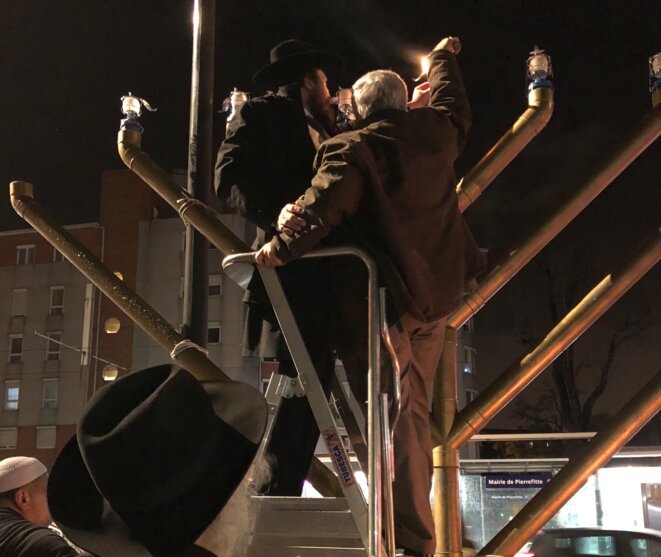 Rabbi Haim Lumbroso with Pierrefitte mayor Michel Fourcade during Hanukah celebrations. © Sarah Smaïl/Bondy Blog
In November, French Prime Minister Édouard Philippe announced that over the first nine months of this year there had been a 69% increase in reported anti-Semitic attacks in the country compared with the same period in 2017. Some urban areas are witnessing a desertification of once significant Jewish communities, and notably in the socially deprived Paris suburbs of Seine-Saint-Denis, with a relatively large Muslim population, where synagogues are closing down as increasing numbers of Jews are moving out amid religious tensions and fears of insecurity. Others, meanwhile, and notably religious and community leaders, are locally active in attempting to fight anti-Semitism through dialogue and education. Sarah Smaïl, from Mediapart's online partner Bondy Blog, reports from Seine-Saint-Denis.
An elderly Jewish couple and their son were beaten and robbed in their home in a suburb west of Paris by a gang in what interior minister Gérard Collomb said appeared to have been an attack "directly linked to their religion".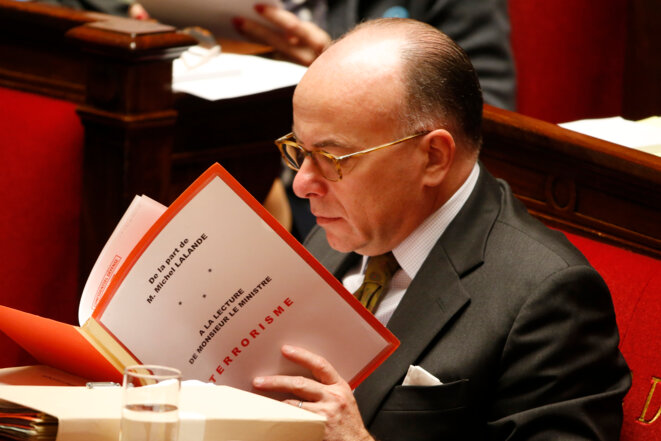 Interior minister Bernard Cazeneuve addressing the National Assembly on November 19th, 2015. © Reuters
Following the French government's decision to declare a state of emergency in the wake of the November 13th terror attacks in Paris, the authorities have carried out 2,500 searches that did not require judicial approval, in the name of fighting terrorism. But so far these so-called administrative searches have led to just two preliminary investigations by the antiterrorism prosecution authorities in Paris and no one has been held in custody in connection with either of them. As Louise Fessard reports, a French parliamentary committee will report this week on the "abuses" carried out under the state of emergency.
A couple are in custody facing an investigation for neglect after three boys aged two, five and six are believed never to have left their flat.
A recent report published by the Greater Paris regional council shows that every year some 2,000 lodgings are created from the division of hundreds of small suburban houses, converted by often unscrupulous landlords into several tiny living spaces where families live cheek by jowl for exorbitant rents. But, as Michaël Hajdenberg reports, local authorities are mostly impotent to deal with a racket, the consequence of a heightening housing crisis, which is earning slumlords a small fortune.