Related keywords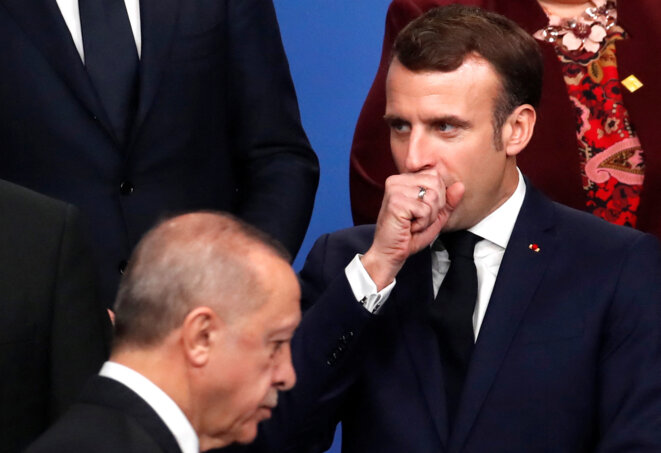 Emmanuel Macron and Turkish president Recep Tayyip Erdogan at the NATO summit on December 4th 2019. © CHRISTIAN HARTMANN / POOL / AFP
President Emmanuel Macron has championed measures against Islamic 'separatism' in French society, and legislation on the issue is currently going through the country's Parliament. This controversial move has handed Turkey's combative president Recep Tayyip Erdogan a fresh opportunity to portray himself as the leading Muslim leader standing up against Western Islamophobia. But as Nicolas Cheviron reports from Istanbul, behind the geopolitical considerations, Franco-Turkish Muslims have genuine concerns about the new measures in France.
The French parliament's lower house, the National Assembly, has approved by a clear majority legislation presented as a needy curb of the 'separatism' of radical Islamist activities, expanding state powers to close places of worship and religious schools, and to ban extremist preachers, while opponents say it further stigmatises Muslims and limits free speech.
Demonstrators protested in Paris on Sunday against draft legislation to be put to a vote in parliament on Tuesday which the government says is aimed against Islamic 'separatism' and which includes restricting clandestine schooling and foreign funding of religious activities, and increasing powers to crackdown on hate speech both online and in mosques. 
In keynote speech, French president said local officials will get extra powers to fight radicalism and social problems will be tackled.
French president said in a speech: 'The problem is when in the name of a religion, some want to separate themselves from the Republic and therefore not respect its laws.'