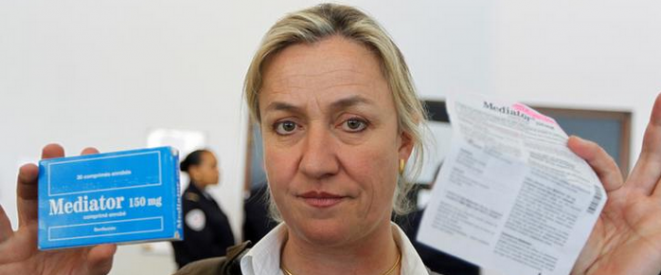 Pulmonologist Irène Frachon who exposed the devastating effects of the drug Mediator. © Charles Platiau/Reuters
A trial opened in Paris on Monday centred on one of France's biggest-ever pharmaceutical scandals, so vast and involving so many people that it is expected to last up to seven months. French pharmaceutical firm Servier is accused of hiding the killer side effects of its drug Mediator, a treatment for type-2 diabetes patients, but which was widely prescribed as an appetite suppressant. Up to 2,000 patients are estimated to have died from pulmonary and heart disease caused by Mediator, the dangers of which the drug safety authorities, several of whose members are also standing trial, turned a blind eye to. The scandal was revealed ten years ago by pulmonologist Irène Frachon, whose dogged investigations have seen her ostracised by many in the medical establishment. She talks about her campaign and its aftermath in this interview with Rozenn Le Saint.
On Tuesday February 2nd France's pharmaceuticals giant Sanofi announced that it would be shedding up to 600 jobs over three years. Just before Christmas another drug maker, Servier, revealed that more than 600 posts will go, while Swiss company Novartis is also discreetly losing up to 200 positions in France. The news of the job losses comes despite the fact that some of the firms are not only profitable but have also been picking up taxpayers' cash aimed at protecting employment. Mathilde Goanec reports.