Related keywords
French ice sports federation chief Didier Gailhaguet on Saturday resigned his post amid accusations of complacency over sexual abuse of athletes after four women ice skaters, including former champion figure skater Sarah Abitbol, alleged they had been sexually assaulted and raped by their coaches when they were minors.
As the world of sport in France was engulfed in scandal over accusations of the covering up of widespread sexual abuse of young athletes, and notably the rape allegations by a former ice skating champion and three of her fellow skaters against their former coaches, French sports minister Roxana Maracineanu on Thursday appealed to 'to all victims, past and present, to speak up so that we can find the offenders and prosecute them'. 
The Paris prosecution services on Tuesday opened an investigation into allegations by former world championship bronze medallist Sarah Abitbol that she was raped by her coach when aged between 15 and 17, and those of three other skaters who accused the same coach and two of his colleagues of abuse and rape when they were minors, as pressure grew on the president of France's ice skating federation, Didier Gailhaguet, to resign.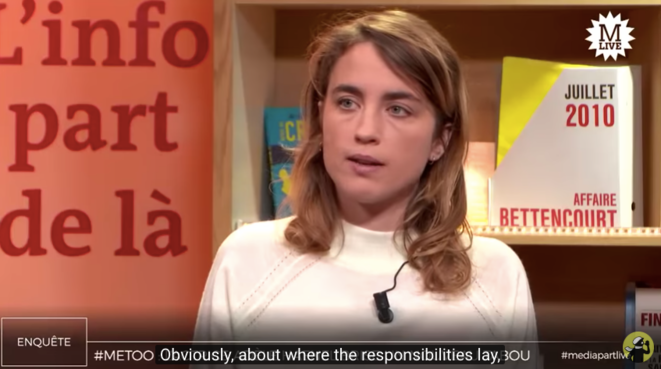 Adèle Haenel interviewed by Mediapart.
A Mediapart investigation published earlier this month revealing the acclaimed French actress Adèle Haenel's accusations of inappropriate "touching" and of "sexual harassment" by film director Christophe Ruggia when she was a minor has rocked French cinema. Her account, which Ruggia has "categorically" denied, prompted the opening of a probe by public prosecutors, a wave of public support for her from professional organisations and figures in the French filmmaking industry, and pledges to introduce tighter regulations to crack down on sexual misconduct in the world of cinema and TV production. Haenel, now aged 30, also gave a lengthy live video interview to Mediapart, in which she spoke further about her alleged experiences and why she finally decided to speak out, presented here for the first time with English subtitles.
The French-founded international medical aid organsiation MSF (Doctors Without Borders) said it was prompted by the growing scandal engulfing British NGO Oxfam to reveal that it investigated 24 allegations of sexual harassment or abuse last year and which resulted in the dismissal of 19 of its staff.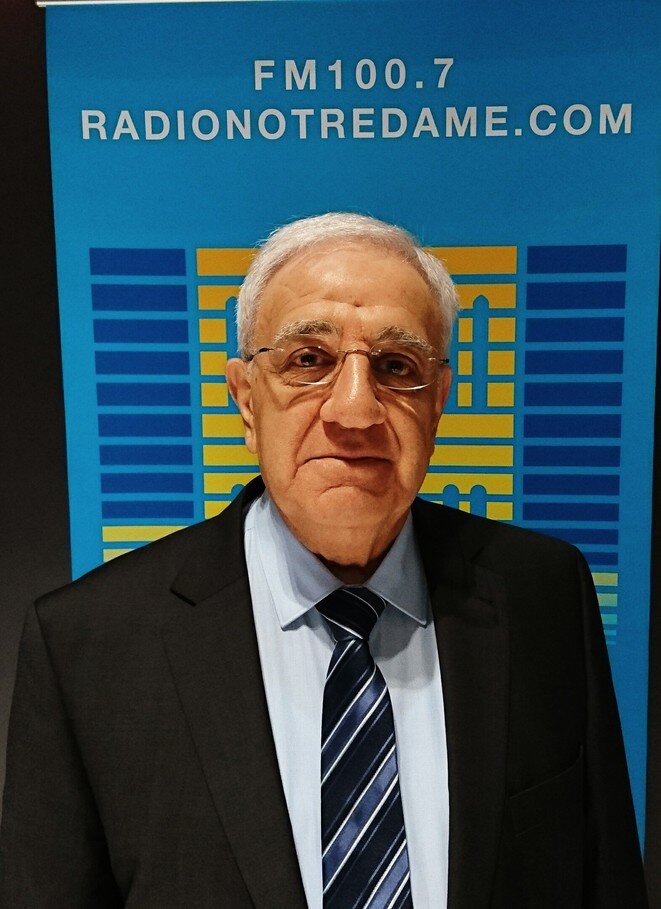 Tony Anatrella. © DR
Over recent months, the French Catholic Church has become engulfed by revelations of paedophile activity by priests who allegedly benefited from protection from their hierarchy. Wide exposure of the cases, some dating back to the 1990s, has led to more witnesses coming forward to complain of sexual abuse by members of the Church. Among the latest cases to resurface now is that of a Paris priest who allegedly engaged for years in the sexual abuse of patients he received as a psychoanalyst. Mediapart can reveal that Tony Anatrella, an advisor to two Vatican councils and who teaches at a prestigious ecclesiastic college in Paris, has never been investigated by the Church despite numerous complaints made against him since 2001. Daphné Gastaldi, Mathieu Martiniere and Mathieu Périsse report.
The judicial probe is launched after France was criticised for slow action on claims its troops sexually abused boys in Central African Republic.