A gunman shot a man dead and seriously wounded a securiy guard outside a Paris hospital on Monday, in what police suspect was a contract killing.
Three gendarmes aged between 21 and 45 were shot dead and another was wounded while responding to a case of domestic violence in an isolated rural area of central France on Tuesday evening, when the former husband of a woman who had sought refuge on the roof of her house was later found dead in his car. 
A man was released from police custody in the south-east French city of Lyon on Sunday following his arrest on Saturday based on eye witness descriptions of the gunman who earlier that day shot and seriously wounded a Greek orthodox priest outside his church.
An Orthodox priest of Greeek nationality was hit twice at close range by a man with a shotgun as he closed his church in the south-east French city of Lyon on Saturday afternoon, after which local media reported that a man matching a description of the assailant was arrested several hours later.
One of the officers was in critical condition after being shot four times, while the other was shot twice after the pair were dragged out of their unmarked car and beaten late yesterday in a Paris suburb.
Gunmen opened fire on Sunday evening on suspected drug dealers at a service station close to Toulon, in south-east France, killing two men and a woman reported to be a passing tourist, and seriously wounding her husband.
Officials said lone gunman shot several passers-by in the Lupino neighbourhood of Bastia, on the north coast of Corsica.
Cherif Chekat, 29, the chief suspect in the shooting attack on the streets of Strasbourg, eastern France, which left five people dead and another 12 wounded, and who was shot dead by police shortly afterwards, had left a recent pledge of allegiance to the so-called Islamic State group on a computer memory stick, judicial officials have confirmed.
Officer initially said he had opened fire on the 22-year-old man in self-defence but under questioning said he had fired by accident.
An amateur video recording has emerged of police officers shooting at a car driven by an allegedly armed man, who was later found dead, after he refused a summons to step out of his vehicle on a housing estate near the town of Montargis, south of Paris, and who sped off after ramming a police vehicle.
Judicial sources said a 23-year-old man has been placed under investigation for aiding the gunman who murdered a police officer and wounded two others on the Champs-Elysées avenue last month, after his DNA was found on the weapon used by Karim Cheurfi, who was shot dead by police.
French national Karim Cheurfi, 39, who was killed after he murdered one police officer and wounded two others on the Champs-Elysées avenue in central Paris on Thursday evening, in an attack claimed by the Islamic State group, was known to French security services and was released from prison on parole in 2015 after serving 14 years in prison for shooting two policemen and a third man in 2001.
At least one policeman died and another was seriously wounded in a shooting incident on the Champs-Elysées avenue in central Paris, reportedly after one or more assailants opened fire on a police bus.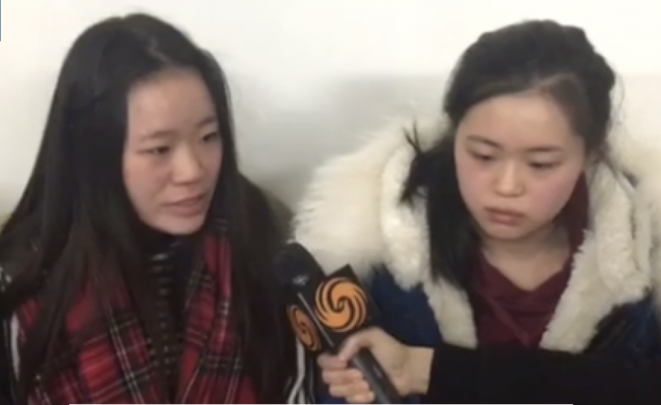 Screen grab from Facebook of the victim Shaoyo Liu's family. © DR
Two investigations have been opened after a 56-year-old Chinese national was shot dead by a police officer after an altercation at his home in Paris. The death of father-of-five Shaoyo Liu in the 19th arrondissement sparked protests in the French capital and an diplomatic intervention from Beijing as family members disputed the official version of events that led to the shooting. As Michaël Hajdenberg reports, the case also highlights how rare it is for police officers who kill citizens to be held in custody even when there are suspicions that they committed a grave mistake.