Just a few weeks ago the chief executive of French company Alstom suggested that the group had no alternative but to sell its energy section outright to American firm General Electric. But then the economy minister Arnaud Montebourg stepped into the fray and brokered a deal, agreed last weekend, that offers considerably better prospects for one of France's flagship companies. And in doing so, says Martine Orange, the minister has not only scored a personal political victory, he has also shown that the state is not always powerless to intervene on the industrial landscape.
Head of German parliament's economics committee says Paris acted with 'ice-cold national industrial interest' in taking stake in French firm.
The race of rival bids for French engineering firm's energy arm appeared over as French government backs that of General Electric.
GE's bid for Alstom's energy arm, rivalling that of Siemens and Mitsubishi, now includes offer to leave some assets with the French firm.
As the deadline looms for sale of French engineering giant's energy arm, Paris threatens veto if counter bids are not improved.
The race to acquire Alstom's energy arm is entering a crucial week, with Siemens due to present an offer ahead of a cut-off date set by GE.
The Japanese and German firms are bidding for the French group's energy branch against an existing $17 billion offer from General Electric.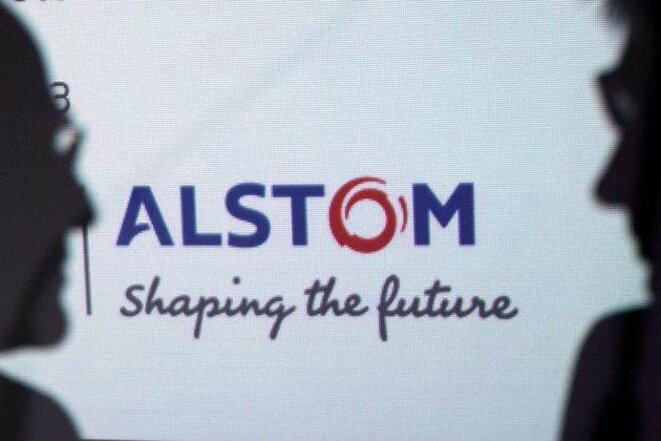 © Reuters
The long-running saga of negotiations over General Electric's 16.9 billion-dollar bid for the energy arm of French engineering group Alstom continued this week when GE's chief executive Jeff Immelt met for further negotiations with French President François Hollande. GE is engaged in a poker match with the French government which has made no secret of its preference for a mooted counter-bid from German firm Siemens, despite the Alstom board's choice to do a deal with the US giant. But hidden behind all the talk of decisions of industrial strategy, synergy and job guarantees, a quite separate consideration appears to help explain both the rapidity and secrecy of the deal first agreed between between Alstom and GE on April 23rd, the day when a former senior Alstom executive was arrested in the US Virgin Islands on corruption charges. Fabrice Arfi and Martine Orange report.
The French president urges a better deal to protect jobs and Alstom's future industrial profile amid bids for the French firm's energy division.
Segolene Royal first supports GE bid for French firm, then backtracks, as she also attacks some male ministers as 'cocksure machos'.
French company's boss says it is not interested in taking over GE's freight train business as political debate continues over controversial deal.
In TV interview president says American giant's bid for French firm is not 'acceptable' and that state will ensure any final deal is good for France.
France's economy minister Arnaud Montebourg tells General Electric he 'cannot support' terms of current plan to buy French engineering giant.
No binding decision on GE's bid for Alstom's energy division will be made before end of May, giving Siemens time to renew a counter offer.