Related keywords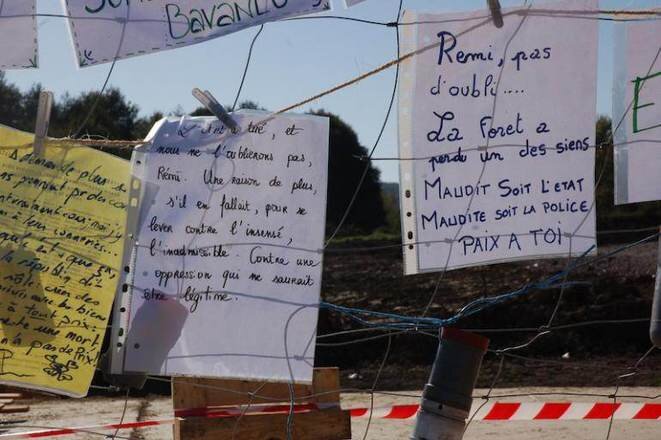 Tributes to the memory of student Rémi Fraisse, who died in October 2014. © Mediapart
Mediapart can reveal new evidence from witnesses that puts a different perspective on the death of botany student Rémi Fraisse during a protest against the building of a new dam at Sivens in south-west France in October 2014. Statements from several eye witnesses show that Rémi, 21, had his hands in the air and was calling on gendarmes to stop firing when he was struck and killed by an offensive grenade. Their accounts also cast some doubts over the version of events given by the authorities about the student's death. Mediapart's legal affairs correspondent Michel Deléan reports.
After local councillors voted to reduce scale of controversial Sivens dam, interior minister ordered police to remove remaining protestors.
The death of 21-year-old botany student Rémi Fraisse following clashes between gendarmes and opponents of a dam project in south-west France has led to major political fallout, as well as being a personal tragedy. President François Hollande's government has been accused of being too slow to react to the tragic events, and then of siding too much and too quickly with the security forces and of having ignored warnings about "violent" policing at the protest site. Ministers have meanwhile accused green politicians of seeking to make political capital out of the death and of prejudging the outcome of judicial investigations. The under-pressure interior minister Bernard Cazeneuve has now stopped the use of so-called 'offensive' grenades of the type believed to have caused the death of Rémi Fraisse, while the building of the dam itself has been suspended. Louise Fessard, Jade Lindgaard, Nicolas Bérard and Mathieu Magnaudeix examine the repercussions of the tragedy and look at the background to what the lawyer for the victim's family has described as an "unprecedented state scandal".