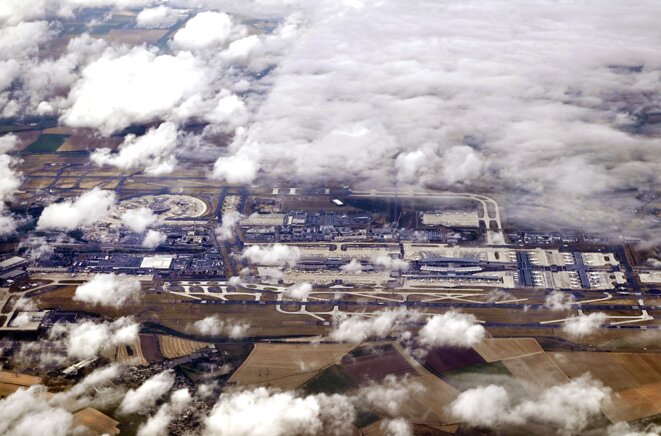 An aerial view of Roissy-Charles-de-Gaulle airport. © MUSTAFA YALCIN / Anadolu Agency via AFP
Over recent years there have been numerous cases of unaccompanied Vietnamese minors who have simply disappeared after arriving in France at the main Paris airport of Roissy-Charles de Gaulle. Although supposed to be placed into the safe care of social services, the children are in fact led away by ruthless people traffickers, to be kept in conditions of slavery. This report was compiled in partnership with the journalistic collective Investigate Europe.
Laurence Rossignol sparked a row after she appeared on French TV and criticised fashion brands that market hijabs as 'irresponsible'.
The French president, on a tour of Caribbean islands, paid homage to slaves and their sacrifices at the memorial, the first of its kind on French soil.
Organisation attacks the 'crucial role' played by the banking industry in propping up slavery in France as nation marks Slavery Remembrance Day.
A handful of right-wing French politicians have threatened to mar the commemoration, equating the day to a form of 'self-flagellation'.
Justice minister backs land reform to help descendents of slaves, two days after President Hollande declared reparations for slavery impossible.