Related keywords
Nearly 9 in 10 voters in Rennes, west France, backed Macron in run-off against Marine Le Pen but he is now seen as favouring the wealthy.
Rocard, who served served as prime minister for three years from mid-1998 under François Mitterrand, was noted for his pro-European views.
Strauss-Kahn came second in poll out of a group of Socialist Party figures regarded as potential candidates for France's 2017 election.
Lavelanet. Statue de Jaurès devant la mairie. © M.M.
The Ariège département on the border with Spain is known as one of the most socialist areas of France, with voters regularly turning out in force to support candidates on the Left. But perhaps no more. Mediapart visited this part-rural, part-industrial area, one that has been ravaged by the economic crisis, to find that traditionally socialist voters are now split between grave doubts and anger towards their own party. In the first of three reports from the Ariège, Mathieu Magnaudeix discovers that the main beneficiary of this tide of discontent is likely to be the far-right Front national.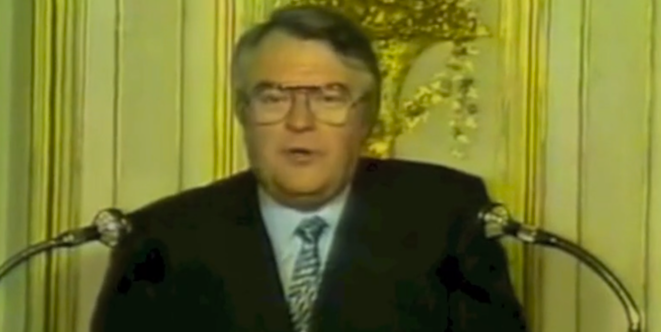 Vidéo dans l'article.
Pierre Mauroy, who has died aged 84 after battling lung cancer, became in 1981 the first socialist prime minister under France's Fifth Republic. For many the man with working class roots from the north of the country epitomised both a deeply-felt and a pragmatic form of socialism. Mediapart's Antoine Perraud assesses the life of a politician who oversaw radical reforms in one of the most eventful periods of modern French politics.
Mauroy, who was premier from 1981 to 1984 under president François Mitterrand, was the first socialist prime minister of France's 5th Republic.