Related keywords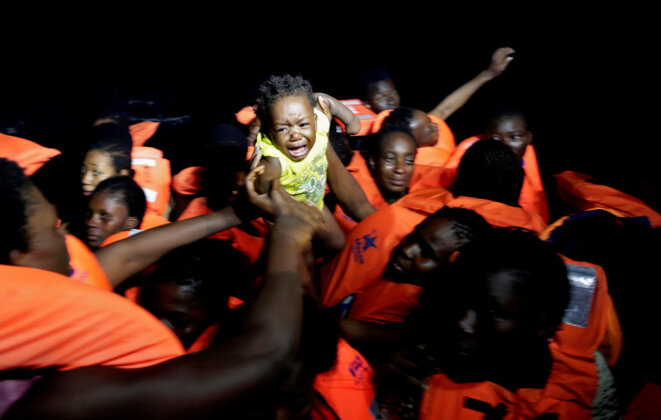 Migrants rescued from the Mediterranean Sea on October 20th 2016. © Reuters
Last week a court in Nice handed down a suspended prison sentence to a farmer convicted of helping the illegal entry of three Eritrean migrants into France. Meanwhile, the Italian authorities this month adopted a hostile approach to NGOs operating missions to rescue migrants from perilous conditions in the Mediterranean, accusing them of aiding illegal immigration. In this op-ed article, Mediapart publishing editor Edwy Plenel denounces what he says is an outrageous criminalisation of fundamental acts of humanity, which illustrates both moral bankruptcy and a gross ignorance of the reality behind the migrant crisis.
Answering a call by religious leaders for the display of solidarity after the killing of a priest by Islamist teenagers, groups of Muslims joined Sunday Mass ceremonies.
A group of 70 French charitable organizations, all involved in helping people in situations of social exclusion, from the homeless to the handicapped, launched a public appeal Thursday warning against the dramatic effects of economy-driven social policies and budget cuts which they say are only creating greater financial problems for the future. Carine Fouteau reports.