Staff unions in France representing flight crews and cabin staff working for budget airline Ryanair have accused the Irish company of behaving as if it was in the 'Far West' after it announced it was imposing 20% salary cuts for flight crew and 10% for attendants to weather the economic downturn caused by the Covid-19 virus pandemic.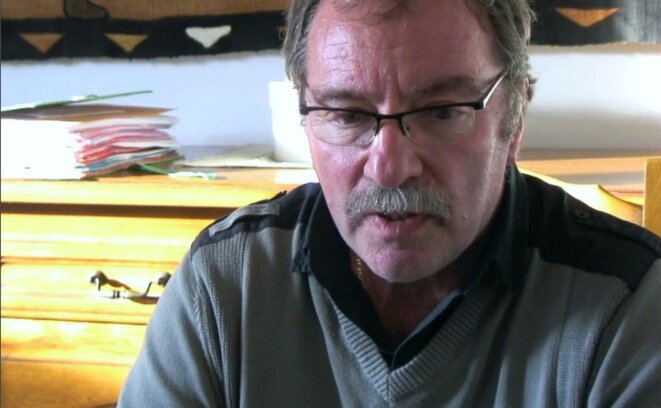 Yves Minguy: 'When you have nothing left anymore, you are ashamed'. © Mathieu Magnaudeix et Hugo Vitrani
In an ongoing trial in Paris, the former boss of France Télécom, the now renamed Orange telecommunications giant, along with six of his former top executives, stand accused of moral harassment of staff in a brutal four-year cost-cutting plan to axe 22,000 jobs, during which more than 30 employees took their own lives, including by immolation, hanging and defenestration. At least 13 others attempted suicide, and many more were diagnosed with depression. One of the latter is Yves Minguy, a highly skilled computing engineer who, after 35 years with the company, was humiliatingly posted to answer the telephone at a customer call centre. He took to the witness stand last week and afterwards told Mediapart of the duty he felt to speak "for those who are no longer here".
Care workers mounted nationwide protests on Tuesday complaining they are under increasing pressure to cut corners on feeding, cleaning and hygiene care for those living in France's 7,000 nursing homes, and denouncing a government reform of elderly care as further threatening jobs and the quality of services.
A leaked internal report says the national cultural differences between the airline group's Dutch and French staff is so acute that it is uncertain 'whether the alliance can survive given the long-standing mutual incomprehension'. 
The bank, which recently announced it is keeping its HQ in London, said global banking and markets staff could move to Paris if UK leaves EU.
The airline has also begun dismissal procedures against a fifth employee over violent protests as management announced a plan to cut 2,900 jobs.
Li Jinyuan, head of the Tiens Group and reportedly China's 24th wealthiest person, spent 33 million euros for the four-day vacation.
Reports say wealth management staff were ordered to stay away from France where the bank is under investigation for helping tax evasion.
Angry workers holding two managers in 'boss-napping' at factory in northern France are demanding more money in exchange for loss of their jobs.
Directors of the furniture store chain were questioned about allegations the company illegally used police files to spy on staff and customers.