Keyword: Standard & Poor's
Related keywords
Move comes almost two years after country lost its top AAA status; prime minister insists France is still one of best-rated nations in world.
Ratings agency Moody's maintains triple-A rating for France, despite the downgrade inflicted on the country by Standard & Poor's last Friday.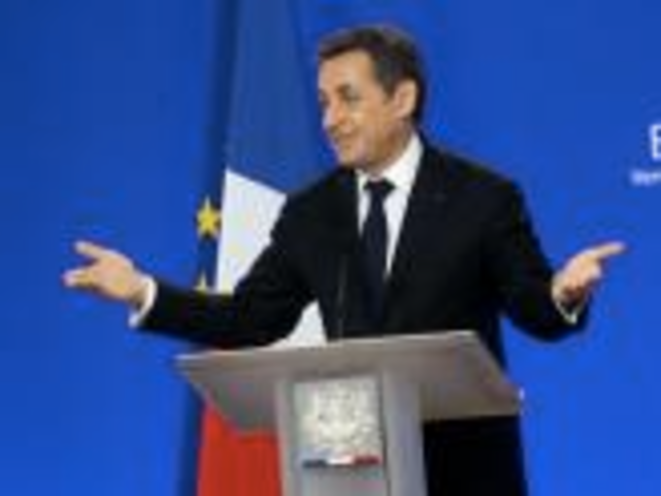 Le 9 décembre. © Elysée.fr
Ratings agency Standard & Poor's announced Friday that it had downgraded France's triple-A credit rating to AA+. Mediapart editor François Bonnet argues here that the downgrade has stripped bare President Nicolas Sarkozy's attempts, as he prepares to announce his candidature for re-election in April, to hide the amplitude of the economic crisis and his own failures in Europe and at home.
In another blow to Europe's beleaguered rescue fund, speculation is growing that France will eventually lose its top-tier AAA credit rating.
One of the top credit rating agencies, Standard & Poor's, has downgraded the United States' top-notch AAA rating for the first time ever.