Keyword: Stéphane le Foll
Related keywords
Olivier Faure, 49, is to become the new leader of France's Socialist Party, which suffered a crushing defeat in last year's legislative elections, after comfortably winning the first of two rounds of voting and with the announcement on Friday that his only serious rival, former agriculture minister Stéphane Le Foll, will not stand for the final round on March 29th.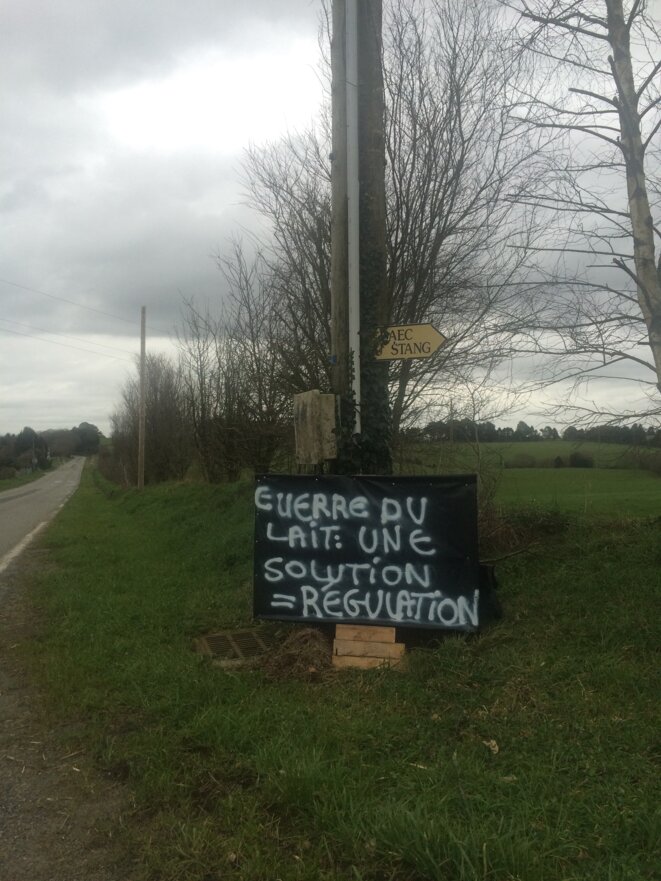 A farm slogan in Brittany proposing a solution to the 'milk war'. © DR
Despite the French government's attempt to calm the situation, angry farmers are continuing to protest over the prices they are receiving for their produce. On Sunday evening a group of farmers even went to the home of agriculture minister Stéphane Le Foll to demand action. But as Mediapart's Karl Laske found when he visited Finistère in Brittany in the west of France, farmers are not only angry with politicians – but with their own union leaders and local cooperatives too.
The first outbreak of the deadly H5N1 bird flu virus in chickens since 2007 has been confirmed in Dordogne in south-west France.
Government spokesman made clear France will not intervene after two pilots convicted of drug trafficking fled Caribbean country by boat.
Government spokesman Stéphane Le Foll blasted €4 million golden 'hello' package for pharma firm's Olivier Brandicourt 'incomprehensible'.
French agriculture minister Stéphane Le Foll tells FT that France insists that EC sets uncrossable 'red lines' in trans-Atlantic trade negotiations.