Several hundred workers at an Amazon warehouse and shipping centre near Orléans in north-central France staged a strike on Wednesday over their fears of exposure to the Covid-19 coronavirus, calling for the site's closure or for a dispensation for those staff who wished to stay at home.
Meanwhile ministers inched towards a deal with one labour union to try to end some of the longest public sector strikes in the country's postwar history.
France's transport strike against pension reform has entered its 29th day, making it the longest rail workers' strike since May 1968.
The CFDT union is opposed to transport strikes over Christmas period but will call for new actions in January if the government does not drop a key pension reform proposal.
The Paris transport network was severely disrupted on Friday as staff unions led a one-day strike over proposed government reforms to their pension benefits as part of a plan to merge France's 42 different pension schemes into a single points-based system.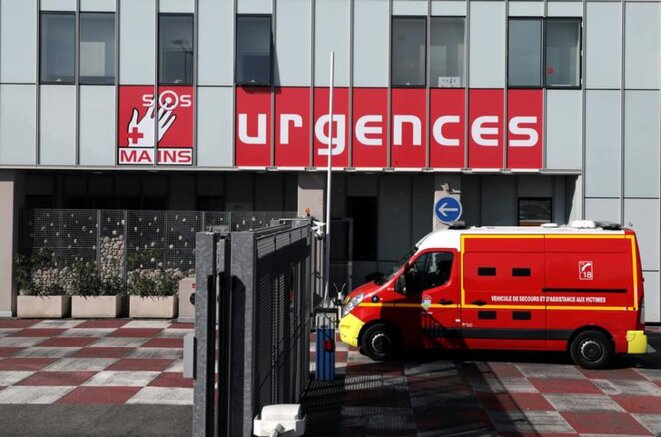 The A&E service in Nice, which is one of more than 200 where paramedics are on strike. © Reuters
French hospitals are witnessing an unprecedented nationwide strike movement  by paramedical personnel in Accident and Emergency (A&E) services in protest over under-staffing, patient over-crowding, inadequate equipment and poor wages. Despite short-term financial measures announced by the government in June to defuse the situation, the movement has snowballed from 60 hospitals in March to more than 200 this month, when A&E doctors announced they too may now take strike action over what they called "catastrophic" working conditions. Rouguyata Sall reports on the deepening crisis and talks to members of Inter-Urgences, the collective leading the strike movement.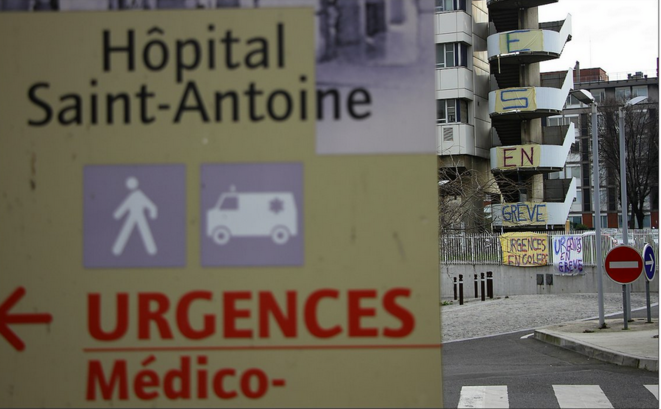 The Saint-Antoine hospital in Paris where the protest began. © DR
On May 25th some 200 emergency department nursing staff met in Paris to discuss their growing strike action, which has so far been largely ignored by the government. A national demonstration will be held in the French capital on June 6th as part of their protest over what they claim are overcrowded casualty wards, a lack of beds and a shortage of staff. Accident and emergency doctors are now also calling for a walk-out. Caroline Coq-Chodorge reports on a growing protest within the French health system.
French public sector workers held a one-day strike on Tuesday against reforms planned by President Emmanuel Macron's government, which include the shedding of 120,000 jobs, notably disrupting transport, educational and energy services in a third day of action that also saw 130 demonstrations across the country.  
France's civil aviation authority has warned of significant disruption to flights during a strike from Monday evening to Wednesday morning by French air-traffic controllers in support of demands for increased pay and staff numbers, part of a series of public sector strikes called for Tuesday.
Jean-Marc Janaillac's decision has plunged airline into turmoil amid wave of strikes at its French brand that has cost company 300 million euros.
Rail firm SNCF says some 86% of trains were cancelled nationwide on Wednesday in second day of industrial action by workers.
The one-day strike of public sector employees in France against government reforms on Thursday will disrupt many services, and FRANCE 24 has drawn up a guide to which sectors will be hardest hit.
Unions have called an across-the-board strike by public sector employees on Thursday against President Emmanuel Macron's economic reform programme, in a key test of strength that is likely to severely affect transport, education, hospital and administrative services in particular.  
French justice minister Nicole Belloubet on Thursday presented an improved offer on pay and security conditions to unions representing France's 28,000 prison guards who last week began an open-ended strike following a series of assaults by inmates, notably including detained Islamic militants.