An estimated eight million people in France live in cold habitations which they cannot afford to heat, causing them significantly more illnesses than those in comfortably-heated homes. That is the conclusion of the first-ever methodical and large-scale study of the problem in France, presented in a report by a leading French charitable association for the poor, the Abbé Pierre Foundation. As Jade Lindgaard reports, social workers and environmental activists largely agree that the issue, for long overlooked in France, should be recognised as an integral part of the country's policy on energy transition, due to be the subject of a bill of law before parliament next year.
Study finds French riders in the Tour de France live an average six years longer than the general population and die less of cardiovascular problems.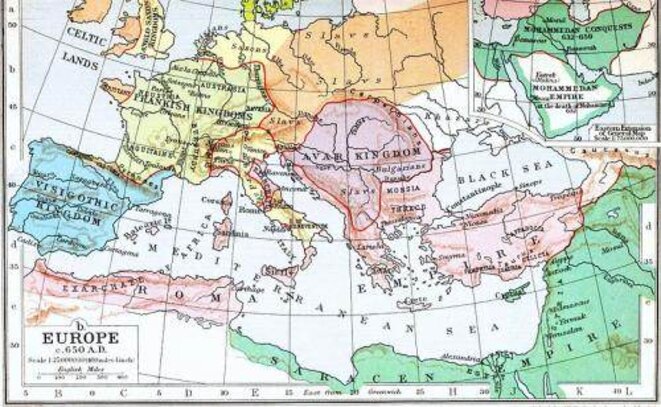 © Ramsey Muir
Take two Europeans living today each in their separate, neighbouring countries and the chances are that they have 100 common ancestors over a period stretching back 2,500 years – and between two and 12 family common to both over a period of 1,500 years. That is the remarkable finding of a recent study by researchers from the University of California, who conclude that every modern-day European is a descendant of the same group of ancestors who lived 1,000 years ago. Michel de Pracontal reports.
While the number of people living in poverty in France rises, and the standard of living for the vast majority of the population has either fallen or stagnated, a minority of the richest income earners have become better off, according to the latest study of 'Household income and wealth' published this week by the French national institute of statistics and economic studies, INSEE. Martine Orange analyses the grim figures.
The French government says it will seek a EU ban on imports of Monsanto GM corn if a study linking it to cancer in rats is deemed credible.
The French Republican mantra of Liberté, Égalité, Fraternité has arguably cast a veil over prejudice and discrimination in some of the country's institutions because of a widespread belief that if equality has been decreed, it must exist. But now, an unusual grass-roots study is being run in five schools in the city of Grenoble, southern France, to investigate evidence that children from families of non-French ethnic origin are, against their will, guided to a future professional life that offers fewer opportunities than for others. Lucie Delaporte reports on a taboo subject that has divided experts and evaded proper public debate.