Report lists 19 programmes to boost presence of state in low-income areas, including a 'leaders' academy' modelled on Paris's elite ENA college.
The gulf separating the populations of high-rise, low income, out-of-town neighbourhoods from the rest of France is wider today than ever.
Government announces about 5bn euros of direct state investment will be injected next year into projects to generate jobs and improve housing.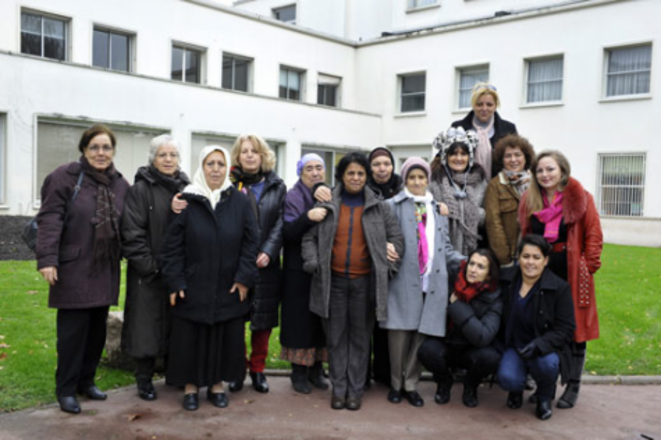 © Michel Le Moine
The Paris suburb of Le Blanc-Mesnil is typical of dozens of socially-deprived agglomerations that surround the capital's northern perimeter, characterized by zones of high-rise public housing estates, higher than average unemployment, especially among the young, and a significant population of North and West African origin who complain of being stigmatized and discriminated against. While the stereotypes of those who live in what are commonly called les banlieues are reinforced by regular incidents of violence, drug dealing and social unrest, local inhabitants are rarely offered a public stage to challenge the narrow perceptions that ignore the broader realities of their community. But now, in a rare and insightful book published last month, a group of women residents of Le Blanc-Mesnil recount with frankness and simplicity their everyday experiences, both positive and negative, of life amid the troubled suburbs. Carine Fouteau reports.
Ten men were acquitted and four received short sentences over gang-rape of teenage girls in a trial described by one lawyer as a "judicial shipwreck".
France is to allow Qatar to invest millions of euros to help business creation in depressed suburbs, in a controversial move first floated a year ago.
The violence that has broken out in London and other British cities draws comparison with the urban riots that erupted across France in 2005.