France's information privacy watchdog CNILL has expressed concerns that the Paris metro network has begun using software on CCTV images to monitor the wearing of face masks by passengers, which will be mandatory as France lifts its lockdown measures on Monday, while the private company leading the project insists no personal data is provided to the authorities.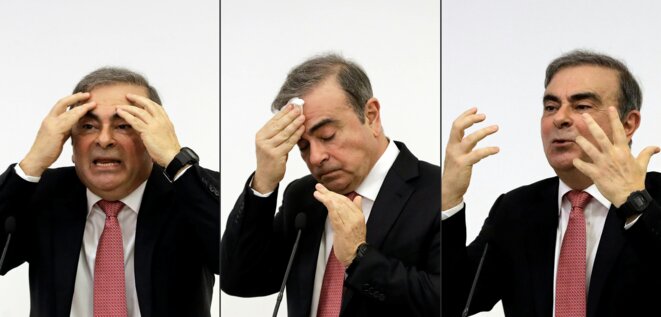 Carlos Ghosn during a press conference in the Lebanese capital Beirut, January 8th 2020. © Joseph Eid/AFP
Former Renault chief executive and Nissan chairman Carlos Ghosn's secret escape from Japan on December 29th, when he was allegedly smuggled out of the country in a musical instrument box by hired former special services veterans, was as dramatic as his arrest there one year earlier on charges of serious financial misconduct. But the manner of his flight bore all the hallmarks of the use over two decades by the one-time titan of the world's carmaking industry of private security personnel, both to spy on his staff but also shareholders and board members. Mediapart's Matthieu Suc, author of a recent book detailing Ghosn's seeming obsession with surveillance, reports.
Three French defence ministry officials and two pilots, also French, were killed in crash as plane heading for Libya took off from Malta airport.
The new law, brought after January Paris terror attacks, gives intelligence agencies arbitrary powers to tap phones, emails and to hack computers.

German Chancellor Angela Merkel's mobile phone features on a list of interception targets on a database of the US National Security Agency (NSA), Mediapart can reveal. In an investigation mounted with whistleblower website WikiLeaks, Mediapart details here how more than 50 phone numbers within the German chancellery, including voice and fax landlines into Merkel's office and those of her senior staff, were for years the target of interceptions by the NSA. The revelations come just one month after German prosecutors dropped an investigation into earlier claims that the NSA tapped Merkel's mobile due to what they said was a lack of evidence. Jérôme Hourdeaux and Mathieu Magnaudeix, in collaboration with Julian Assange of WikiLeaks, report.

Les trois présidents français écoutés par la NSA © DR
Within hours of the revelations by Mediapart and Libération, in conjunction with WikiLeaks, about US spying on three presidents, the French political world united in its condemnation of the actions. Even the Elysée, which had initially declined to comment when the story first broke, joined in the criticism of American espionage which it described bluntly as "unacceptable". Meanwhile the American ambassador in Paris was called in by the foreign ministry to make clear France's unhappiness with the acts of espionage on presidents and other senior figures, while François Hollande chaired a defence committee meeting and met a delegation of Parliamentarians at the Elysée. The French president also had a telephone conversation with Barack Obama in which the American president promised the US was no longer spying on French heads of state.  Lénaïg Bredoux, Mathieu Magnaudeix and Ellen Salvi report.
The revelations that the United States has been tapping the phones of presidents and others senior figures in the French state have provoked a major controversy. Politicians from all parties queued up on Wednesday morning to denounce the spying, revealed in leaked documents obtained by WikiLeaks and published by Mediapart and Libération. President François Hollande, himself revealed to be the target of phone taps in 2012, called a meeting of the government's defence committee and met a delegation of 20 Parliamentarians at lunchtime to discuss the spying crisis. The Elysée meanwhile issued a statement describing the reported spying as "unacceptable". But the spying will have come as no great surprise to the authorities in Paris who have known about or suspected such espionage for years. But France has never previously made a major public fuss about the issue for the simple reason that it, too, is part of a vast network involving exchanges of information between intelligence services around the world. And because it, too, cheerfully snoops on its friends. Moreover, the revelations came on the eve of the final vote on the government's new and highly-controversial snooping legislation. Lénaïg Bredoux and Mathieu Magnaudeix report.
The leaked transcripts and reports on the phone taps carried out by the National Security Agency on three French presidents concern the current head of state, socialist François Hollande, and his right-wing predecessors Nicolas Sarkozy and Jacques Chirac. The documents obtained by WikiLeaks and revealed here by Mediapart reveal the different priorities at the time of the three French heads of state, as well as their different styles. Hollande and his then-prime minister, Jean-Marc Ayrault, were discussing the Greek crisis, Sarkozy hoped to save the world from the financial crisis and Jacques Chirac was handing out detailed orders to his foreign minister. Lénaïg Bredoux and Ellen Salvi from Mediapart and Julian Assange of WikiLeaks report on what the presidents said.
The proposed new legislation aims to install sweeping spying powers to tackle terrorism, but which critics say place human rights under threat.
French interior minister said 400 people are identified as terrorists-in-waiting who 'can strike like the Kouachi brothers' in Charlie Hebdo attack.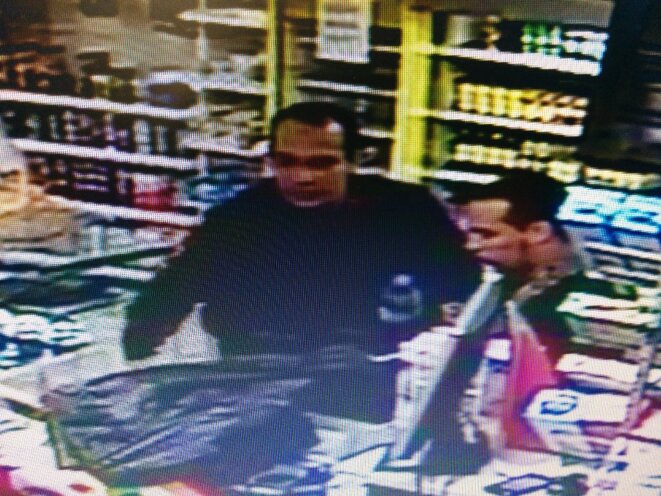 Les frères Kouachi, lors du braquage d'une station-service dans l'Aisne, le 8 janvier 2015. © Vidéo-surveillance
The two brothers who last week carried out the shooting attack on the offices of Charlie Hebdo magazine were the object of separate surveillance operations by French intelligence services between 2011 and 2014, which was halted last summer after it apparently failed to uncover evidence that they were involved in terrorist activity, Mediapart can reveal. Meanwhile, the third terrorist, Amedy Coulibaly, who killed five people during the Paris terror attacks last week, fell completely off the radar of anti-terrorist services after his release in March last year from prison where he had been serving time for his involvement in a plot to free a convicted terrorist from jail. Fabrice Arfi reports.
US intelligence chief James Clapper denies reports that US spies recorded data from 70 million phone calls in France in a single 30-day period.
The French government summons the US ambassador in Paris over claims of widespread phone surveillance of French citizens by NSA.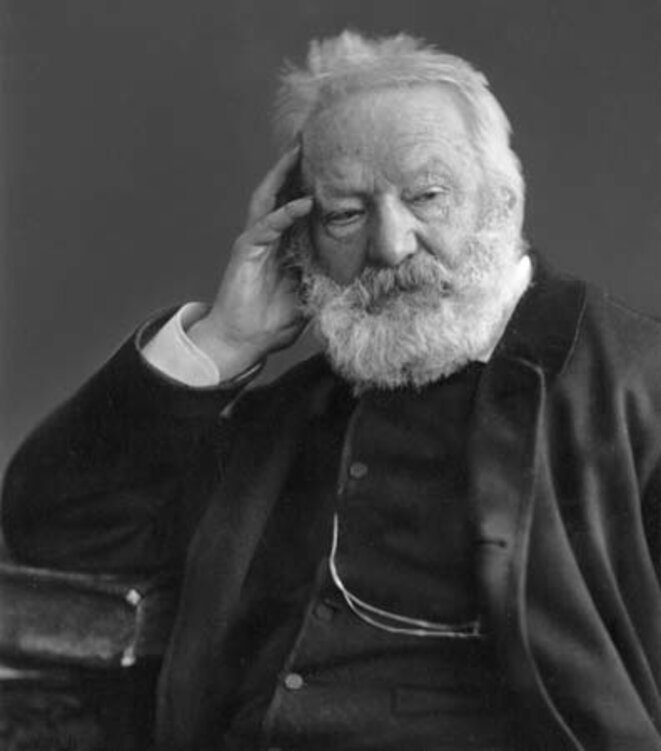 Wise man who made others 'smile': Victor Hugo. © dr
If authors are often inspired by police detectives, a newly-published study of Paris police archives demonstrates how French detectives were also often inspired by authors. La Police des écrivains (Writers' Police) presents a compilation of two centuries of police surveillance reports on French literary figures, which include how Victor Hugo (photo) stashed his cash in England in case of urgent exile and how Jean-Paul Sartre had a penchant for alcohol and subterranean bars where "persons of both sexes are present, dressed eccentrically, often in a neglected manner".