A suspect was taken into custody on Wednesday, when their house was also searched, by gendarmes investigating the murders in the French Alps in September 2012 of three members of a British family and that of a cyclist.
A man was released from police custody in the south-east French city of Lyon on Sunday following his arrest on Saturday based on eye witness descriptions of the gunman who earlier that day shot and seriously wounded a Greek orthodox priest outside his church.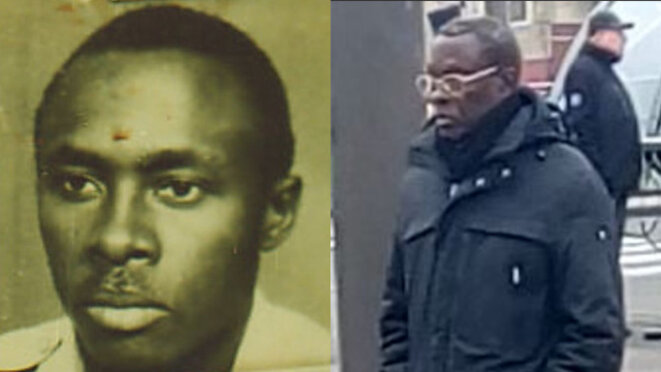 Left to right: an undated photo of Aloys Ntiwiragabo, and pictured on his way to church in February 2020 in Orléans. © DR
The Rwandan authorities have issued an international warrant for the arrest and extradition of Aloys Ntiwiragabo, a former head of the country's military intelligence who is accused of playing a key role in the 1994 genocide in which an estimated 800,000 people were slaughtered, after an investigation by Mediapart revealed that he had settled with his wife in the French town of Orléans.
The 24-year old man is suspected of being behind last week's bomb blast in the central city of Lyon that injured 13 people.
French police have issued images from CCTV footage of the man thought to have placed and triggered a nail-bomb device on a busy pedestrian street in the south-east city of Lyon on Friday, which wounded 13 passers-by but for which no-one has claimed responsibility.
Suspect held over 'rapes, attempted rapes and sexual assaults' on 34 women aged from 27 to 72 in forest near Paris from 1995 to 2001.
The former RUC policeman, 50, was identified as among a group of football supporters who pushed a black man off a metro train last week.
The man was arrested in Marseille in posession of a Kalashnikov rifle and a handgun similar to arms used in May 24 attack which left three dead.
French authorities probing murder of British family and French cyclist say the 48-year-old local man had 'not appeared on their radar' until now.
Abdelhakim Dekhar was sentenced in UK to wear an electronic bracelet for assaulting his partner, according to French media reports.
Abdelhakim Dekhar, 48, recovering from an apparent suicide bid before his arrest, left letters detailing 'fascist plot' and his hatred of journalists.
The principal suspect in a series of killings in suburbs south of Paris is to face murder charges, a local prosecutor announced.
French police have surrounded a house where a man suspected of a series of deadly shootings in Toulouse and Montauban is holed up.