French foreign minister Jean-Marc Ayrault intervened after LafargeHolcim's boss said he was prepared to supply materials forUS/Mexico wall.
Swiss banking giant UBS says it has been ordered to hand over client information to French tax authorities amid tax fraud allegations.
Investigation by the French authorities into the French section of the Swiss bank follows a complaint by a former employee.
Budget minister was forced to resign in 2013 after Mediapart revealed that he held a secret Swiss bank account.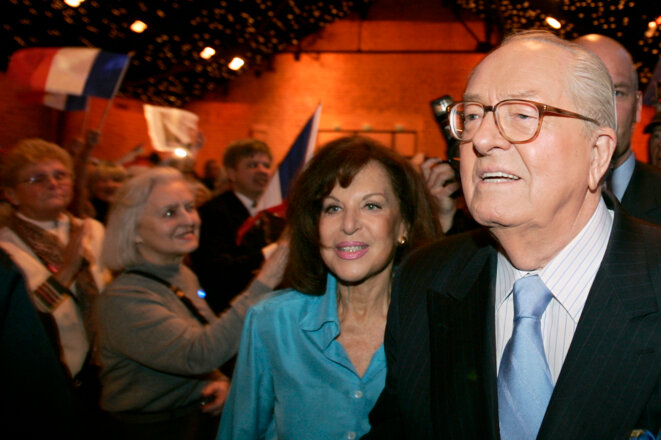 Jean-Marie et Jany Le Pen le 21 janvier 2007. © Reuters
Jany Le Pen, wife of the founder of France's far-right Front National party, Jean-Marie Le Pen, has held a secret bank account in Switzerland, according to information obtained by Mediapart. That brings to three the number of hidden Swiss accounts associated with Jean-Marie Le Pen, and France's special prosecutor for financial fraud is now understood to be investigating the former FN president's financial affairs in Switzerland. The affair also throws the spotlight on socialite Jany Le Pen, Jean-Marie's second wife, to whom he has been married for 24 years. Though she usually steers clear of party political issues, Jany Le Pen has on occasions acted as the FN founder's de facto emissary. Karl Laske and Marine Turchi look at the new allegations and examine the profile of a woman who has shared Jean-Marie Le Pen's life for more than a quarter of a century.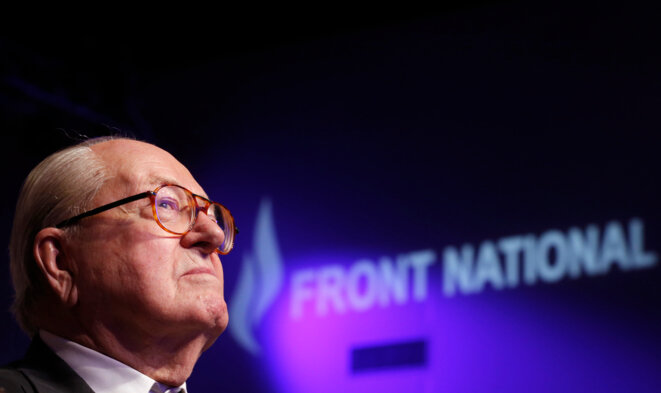 À la convention du FN pour les municipales, le 17 novembre 2013. © Reuters
The honorary president of the far-right Front National, Jean-Marie Le Pen, was the economic beneficiary of a undisclosed trust in Switzerland which was overseen by his butler and which contained 2.2 million euros in its bank account, according to information received by Mediapart. Gold ingots and coins made up 1.7 million euros of the sum involved. The revelation of the undeclared account, which was at the HSBC bank and then moved to the Compagnie bancaire helvétique (CBH), is set to provide fresh embarrassment for the Front National which is already the subject of a a judicial probe over campaign funding, and which has been hit by a damaging public split between Jean-Marie Le Pen, its former president, and his daughter Marine Le Pen, its current president. Jean-Marie Le Pen could now face investigation for tax fraud or for making false declarations to public authorities. Karl Laske and Marine Turchi report.
Bank faces huge penalty if convicted of encouraging wealthy French citizens to set up dual accounts to hide cash in Switzerland.
Authorities confirm that the request for details concerns an account held at Swiss bank UBS by the former Arsenal captain.
The novel, written in French by Swiss lawyer Joel Dicker, has sold more than two million copies and is beng translated into 32 languages.
Newspaper says UBS and Credit Suisse are asking for a document certifying customers' accounts are in line with tax authority requirements.
On Friday the French arm of Swiss bank UBS was placed under formal investigation by judges carrying out a wide-ranging probe into allegations that it has enabled wealthy French nationals to evade paying tax in France on sums deposited in undeclared Swiss bank accounts. Mediapart has meanwhile seen evidence which suggests that, contrary to the bank's claims that any unlawful activities were carried out by a few individuals, some senior executives at the French subsidiary oversaw an organised system to record the opening of undeclared accounts. Dan Israel reports.
Ministers say they are looking to tighten Europe-wide measures against tax evasion as it scrambles to contain the Cahuzac fraud affair.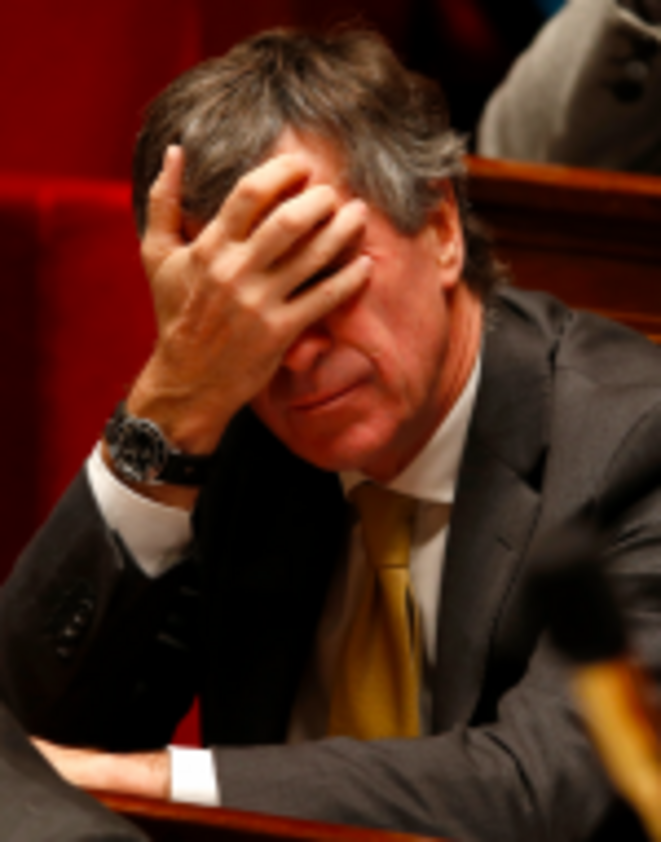 © Reuters
French budget minister Jérôme Cahuzac (pictured) has resigned after it was announced on Tuesday that a full-blown independent judicial investigation has been opened into evidence he held an undisclosed bank account in Switzerland. The events follow the authentication by forensic police of a tape, first revealed by Mediapart, on which he is heard discussing the account, which he has hitherto denied holding. Announcing the opening of a judicial investigation, the Paris public prosecutor's office said an examining magistrate will now seek the cooperation of the authorities in Switzerland and in Singapore, to where funds from the account were allegedly transferred. It also revealed the investigation will pursue claims that money paid into Cahuzac's account came from pharmaceutical companies.
The position of Budget Minister Jérôme Cahuzac in President Hollande's government looks increasingly under pressure after a preliminary formal investigation has revealed that a key element in the allegations surrounding his undisclosed Swiss bank account has been authenticated. Technicians and witnesses have confirmed that a tape recording in which Cahuzac is heard discussing his bank account at UBS in Geneva is genuine, and that the voice indeed belongs to the socialist politician. Cahuzac has always denied having the account. Investigators now believe the affair should be handed over to an independent examining magistrate. Fabrice Arfi reports.