Swiss army helicopters flew into France to scoop up water from a lake to help with relief operation to save Swiss cows from severe drought.
An official French watchdog that monitors the financial probity of holders of public office has alerted the Paris public prosecutor's office to its "serious doubt" that a French Senator and two members of the National Assembly, the lower house, deliberately under-declared their assets to parliament "notably due to the omission" of their secret bank accounts in Switzerland. The cases of Senator Bruno Sido and MPs Lucien Degauchy and Bernard Brochand, all from the conservative opposition UMP party, emerge just one year after the socialist government's budget minister Jérôme Cahuzac was forced to resign following Mediapart's revelations of his secret account with Swiss bank UBS, and months after a junior minister was found to have avoided paying income tax for several years. Mathilde Mathieu reports.
The Paris Court of Appeal this week upheld a decision that Swiss bank UBS must post bail of 1.1 billion euros while a judicial investigation into its alleged role in massive, organised tax evasion continues. The colossal bail sum, the highest ever demanded in France, was ordered this summer by magistrates leading the probe into Switzerland's largest bank which, if sent for trial, faces a far greater fine. Mediapart has gained access to the confidential magistrates' judicial order in July, in which they detail their investigations and justify the bail. Dan Israel reports.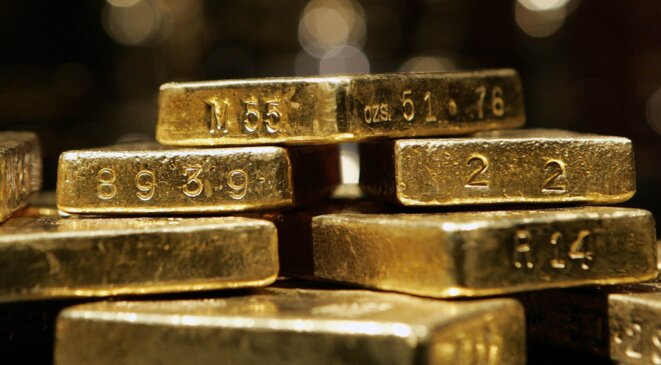 © Reuters
The A9 motorway linking northern Italy with Switzerland is at the heart of a major gold smuggling racket worth hundreds of millions of euros. Last year, an estimated five tonnes of the precious metal was illegally transported into Switzerland where clandestine cargos are melted down by official refiners and transformed into perfectly legal bars of gold. The business is largely managed by criminal networks surrounding 'cash-for-gold' shops that have mushroomed in Italy since the beginning of the economic crisis in 2008. But while the Italian police have launched a series of investigations into the traffic, the Swiss authorities have displayed a surprising disinterest into what one official dismissed as "a few minor cases of contraband". Federico Franchini reports.
Amid a fast-developing dispute between the French and Swiss justice services, two Paris magistrates leading a judicial investigation into how former budget minister Jérôme Cahuzac established secret foreign bank accounts are this week due to question two Swiss bankers about their roles in helping him hide funds from the French tax authorities over two decades. François Reyl, CEO of Geneva bank Reyl & Cie and his father Dominique Reyl, founder of the company, have been summoned to appear before the magistrates on Tuesday and Wednesday, when they face being placed under investigation for 'laundering the proceeds of tax evasion'. Agathe Duparc reports on the background to what may prove to be a legal watershed for the Swiss banking industry, whose 'professional confidentiality' the justice authorities in Bern have shown themselves keen to protect.
(See update at end of article page)
The Swiss army held a training exercise in August simulating an attack by French forces which sought to retrieve money for their bankrupt country.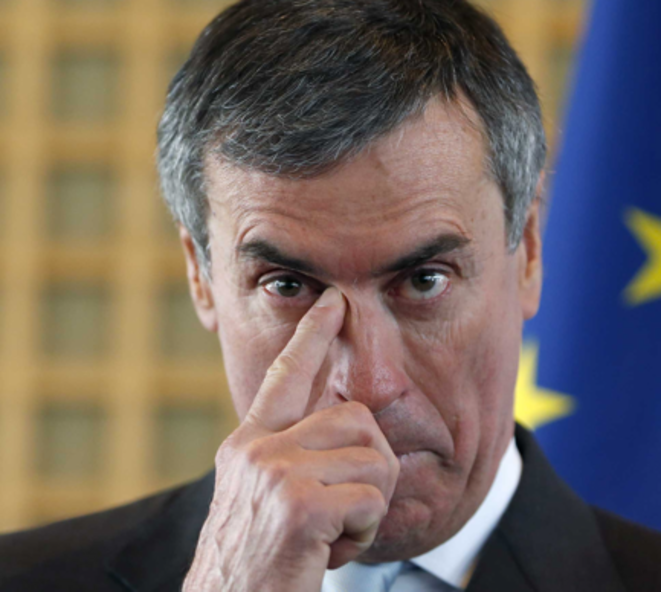 J. Cahuzac. © (Reuters)
Disgraced French budget minister Jérôme Cahuzac in April finally admitted holding a secret, tax-evading bank account abroad, the existence of which was first revealed by Mediapart in December 2012. Now Mediapart can lift some of the mystery that surrounded the complex web of structures which allowed Cahuzac to move his hidden funds across the globe, from Switzerland to Singapore via the Seychelles, allegedly with the help of a Dubai-based former board member of the Swiss bank Reyl & Co. Mathilde Mathieu, Fabrice Arfi and Dan Israel report.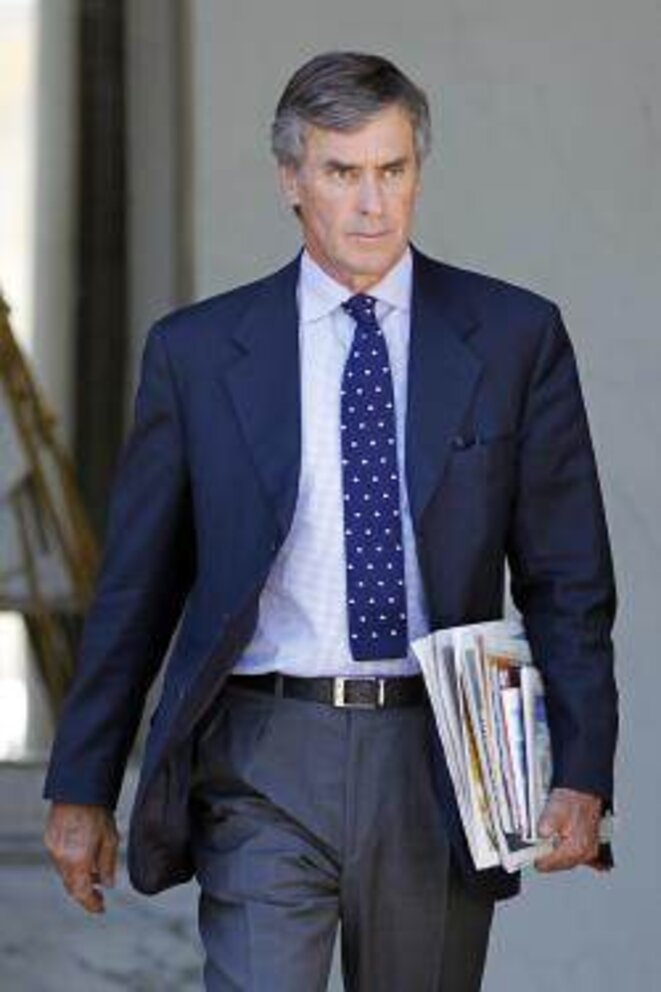 © Reuters
Disgraced former French budget minister Jérôme Cahuzac (pictured), who in April confessed to holding a secret foreign bank account while leading a crackdown on tax dodgers, sat on evidence implicating the HSBC bank's French unit in organizing tax evasion which was handed to him when he was president of the parliamentary finance commission, Mediapart can reveal. The bank is now at the centre of a French judicial investigation, launched in April, into suspected "laundering of the proceeds of tax fraud" and the "illegal prospection" of clients. Cahuzac, who as president of the parliamentary finance commission had the power to launch an independent investigation into the bank's activities in France, received the information in August 2010, when his brother, Antoine Cahuzac, was a senior director of HSBC's French arm. Fabrice Arfi and Valentine Oberti report.
After its French subsidiary was put under investigation, Swiss-based UBS bank faces probe over allegedly helping clients open undeclared accounts.
UBS France CEO has been questioned by judges who are deciding whether to formally place the bank under formal investigation, reports say.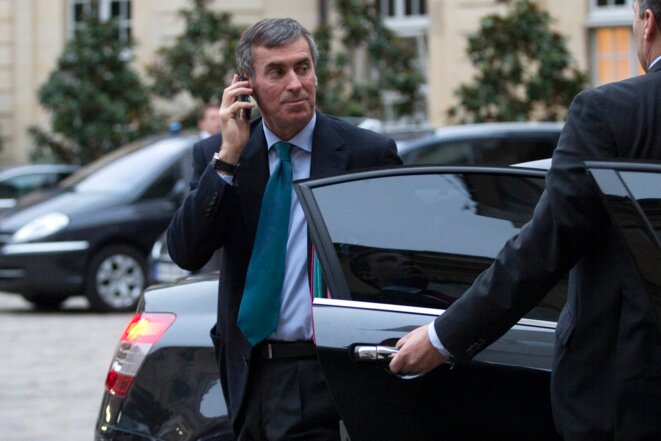 Jérôme Cahuzac, mecredi 5 décembre. © Reuters
Following French budget minister Jérôme Cahuzac's vehement denials of Mediapart's revelations that he held a secret bank account in Switzerland over a number of years until 2010, Mediapart publishes here a sound recording of a conversation in which Cahuzac (pictured) explicitly refers to the account, held with a branch of Swiss banking giant UBS in Geneva. Cahuzac, who last month announced a crackdown by his ministry on tax fraud, can be heard saying: "What bothers me is that I still have an account open with UBS", before adding, with irony: "UBS is not necessarily the most hidden of banks." Fabrice Arfi reports.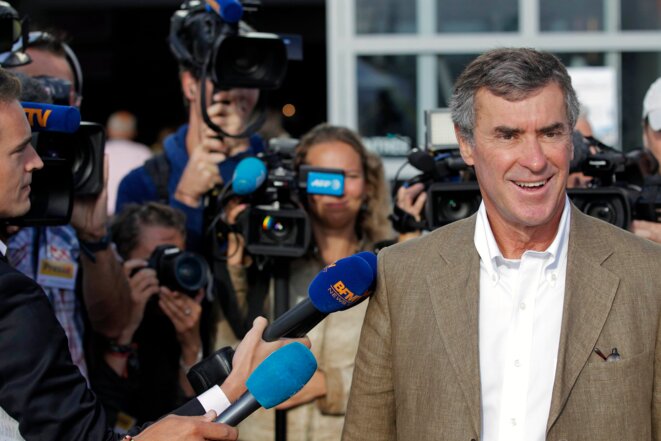 Jérôme Cahuzac © Reuters
French budget minister Jérôme Cahuzac (pictured), who last month announced his ministry was launching a crackdown on tax fraud, held for several years a secret bank account in Switzerland, Mediapart can reveal. The funds held in the UBS account were, after it was closed in 2010, allegedly then transferred to Singapore. In an interview with Mediapart, Cahuzac has denied ever holding an account in Switzerland, while threatening legal action if the suggestion that he had was published, which Mediapart does indeed do here. Fabrice Arfi reports.
Police in France and Switzerland arrest 20 people, including a Paris politician, on suspicion of laundering some 40m euros of drug traffic cash.
The Swiss authorities on Tuesday confirmed Mediapart's exclusive report that a former HSBC employee who exposed tens of thousands of tax-evading accounts held with the bank has been arrested in Spain pending extradition to Switzerland, where he is wanted for breaching banking secrecy.  But the extradition for trial of Hervé Falciani, 40, a former Geneva-based IT engineer for HSBC who holds dual French and Italian nationality, could lead to a far larger, wide-ranging scandal of major repercussions. For it is unknown whether he has kept hidden copies of his files of 127,000 accounts held with HSBC, which the French authorities are accused of having previously suppressed. The multi-billion-dollar question is whether the Swiss would finally allow his evidence to emerge in public.Valentine Oberti and Karl Laske report on the web of intrigue surrounding Falciani and the British bank which was last week slammed by a US Senate investigation for having served as a money-laundering conduit for "drug kingpins and rogue nations". 
Looming tax rises by new socialist government has led to Gallic super-rich buying homes in 'wealth-friendly' nations such as Britain and Switzerland.