France has raised the prospect of military intervention in Syria, saying the UN should consider harsher measures if an international peace plan fails.
France has rejected a weapons request by the Syrian rebel forces, saying that arming the Syrian opposition could lead to a catastrophic civil war.
Thirteen French officers have been captured by Syrian forces and are being held in Homs, according to the Lebanon-based Daily Star newspaper.
France announces closure of its embassy in Syria, a day after two French journalists escaped from the besieged Syrian city of Homs.
Two French journalists who were smuggled out of Syria after being trapped for nine days in the war-torn country's town have arrived back in France.
French journalists Edith Bouvier and William Daniels have managed to get out of Syria and are now safely in Lebanon, confirms President Sarkozy.
Michael Weiss, a foreign policy think tank director, reviews accounts of events surrounding the death in Syria of French journalist Gilles Jacquier.
France moves to protect opponents of the Syrian government after threats against the main Syrian National Council, whose leader is based in Paris.
France has joined Turkey in calling for greater international pressure on Syria to stop its bloody repression of popular protests against Assad regime.
France has warned Syria it will not tolerate harassment by its agents in Paris against opponents protesting against President Bashar al-Assad.
French Foreign Minister said little headway made in asking Beijing to back UN resolution condemning Syria's crackdown on pro-democracy protests.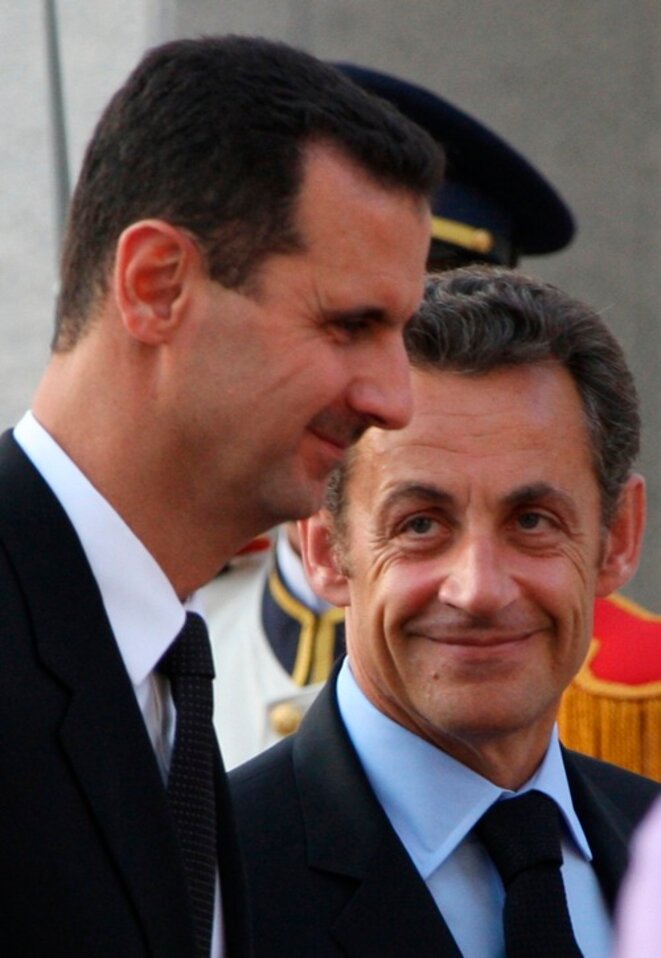 M. Sarkozy et Assad © Reuters
In a series of exclusive reports that began in July, Mediapart has revealed the longstanding close links between France-based businessman and arms dealer Ziad Takieddine and the inner circle of advisors and aides surrounding Nicolas Sarkozy, before and after he became French president. Here, Fabrice Arfi and Karl Laske reveal Takieddine's highly sensitive role as secret emissary for the French presidency in securing close diplomatic and commercial ties with Syrian dictator Bashar al-Assad.