Michael Weiss, a foreign policy think tank director, reviews accounts of events surrounding the death in Syria of French journalist Gilles Jacquier.
France moves to protect opponents of the Syrian government after threats against the main Syrian National Council, whose leader is based in Paris.
France has joined Turkey in calling for greater international pressure on Syria to stop its bloody repression of popular protests against Assad regime.
France has warned Syria it will not tolerate harassment by its agents in Paris against opponents protesting against President Bashar al-Assad.
French Foreign Minister said little headway made in asking Beijing to back UN resolution condemning Syria's crackdown on pro-democracy protests.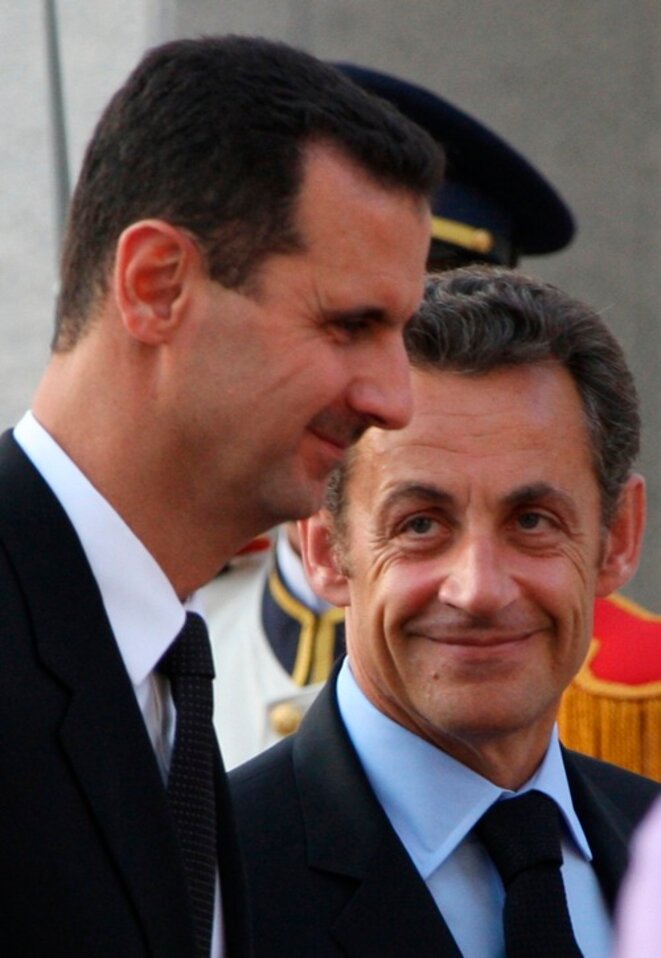 M. Sarkozy et Assad © Reuters
In a series of exclusive reports that began in July, Mediapart has revealed the longstanding close links between France-based businessman and arms dealer Ziad Takieddine and the inner circle of advisors and aides surrounding Nicolas Sarkozy, before and after he became French president. Here, Fabrice Arfi and Karl Laske reveal Takieddine's highly sensitive role as secret emissary for the French presidency in securing close diplomatic and commercial ties with Syrian dictator Bashar al-Assad.