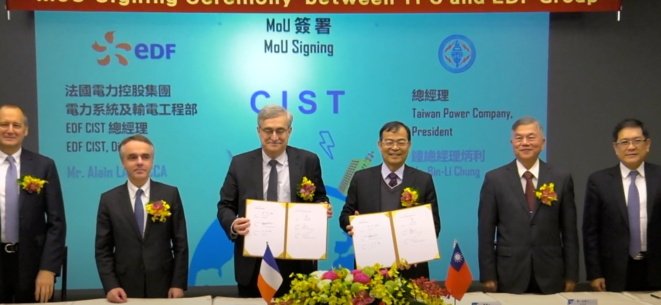 A ceremony marking EDF's MoU for energy transition projects with Taiwanese energy company Taipower, January 2019. © Capture d'écran/YouTube
French utilities giant EDF this year decided to close its offices in Taiwan, a democratically self-governed archipelago which China vigorously lays claim to as a province of its own. Curiously, the move comes just as Taiwan launches an ambitious programme to develop renewable energies, an important sector for EDF. It also follows a lucrative deal EDF has signed with China for the construction of offshore wind parks. The French group, meanwhile, denies any link between the two events. Alice Hérait and Adrien Simorre report from Taiwan.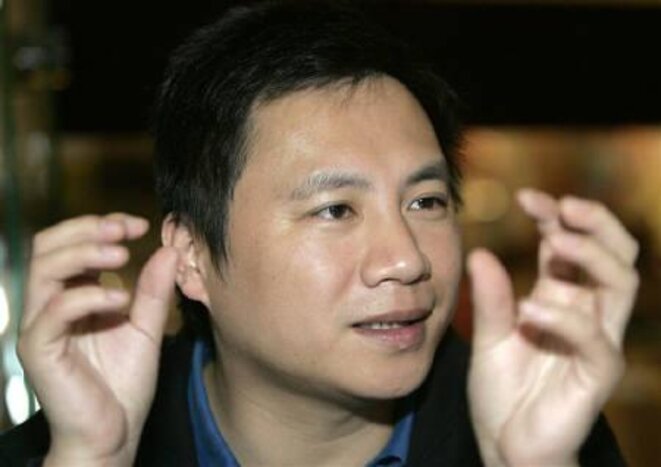 Dissident Wang Dan. © Reuters
Wang Dan was one of the student leaders in the Tiananmen Square protests in Beijing in 1989 and was later jailed twice before going into exile. He recently visited Paris to give a series of lectures on the continuing impact of the movement and spoke to Mediapart about his involvement in the protests and his reading of the situation today in China and its role in the world. Gilles Taine reports.


Foreign minister Jean-Marc Ayrault said Trump's remarks that US might not be bound by longstanding one China policy were 'not very smart'.
Their stores account for 10% of French households' spending every year and their group owns popular retail and commercial names in France such as Auchan supermarkets, Leroy Merlin DIY stores, Flunch restaurants, Norauto car accessory outlets, Décathlon sports shops and Kiabi clothing stores. The group also runs hugely lucrative operations in Russia, China and other countries. But the people who own it, the Mulliez family, are virtually unknown in France, and shun all press coverage and publicity. Now, against the wishes of the head of the secretive Mulliez dynasty, a book has been published charting how 650 descendants of the group's founders today preside over a rich and powerful global retail empire. Dan Israel reports.
The robbers smashed the windows of the art collector's taxi in a motorway tunnel near Paris during a traffic jam, running off with a handbag.