Speaking from Iraq, where he is ona 48-hour visit this weekend,  French President Emmanuel Macron said Paris was in 'fragile and provisional' talks with Taliban officials about future evacuations of Afghan civilians to France, which have now been suspended, and also pledged that his country would maintain a military presence in Iraq 'no matter what choices the Americans make'.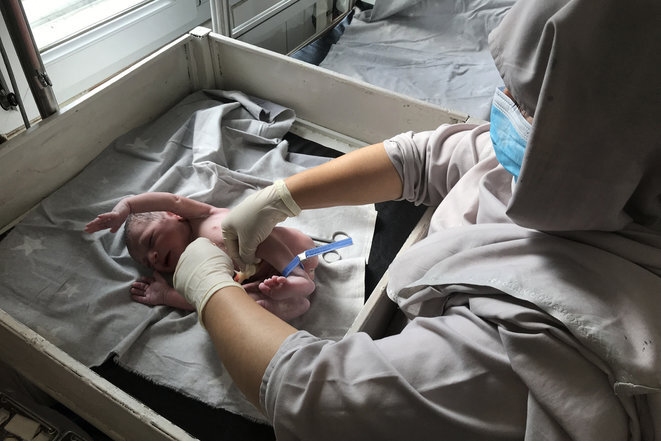 A Doctors Without Borders midwife examines a baby at the French NGO's maternity hospital in Khost, south-east Afghanistan, August 2018. © JUSTINE GERARDY / AFP
Most of the humanitarian aid organisations until now active in Afghanistan say they want to continue with their missions following the Taliban takeover of the country. But that prospect faces major challenges, notably due to the volatile security situation, the uncertainty over the Taliban's future policy towards them, and the collapse of Afghanistan's banking system. Justine Brabant reports.
The French foreign ministry and a Taliban spokesman have confirmed they have been in talks about further evacuations of people from Kabul, while Paris has hinted it may extend its original Friday evening deadline for ending the operations.
An Afghan man recently evacuated from Kabul has been detained in France over what the government spokesman said were 'links at some point' with the Taliban.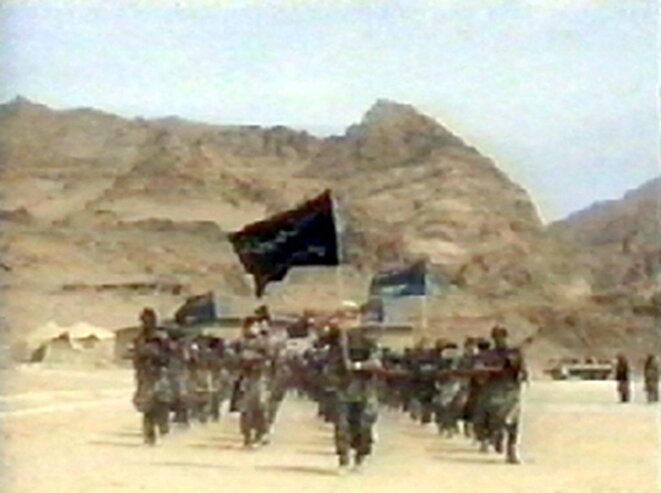 Screen grab from June 19th 2001 showing members of Al Qaeda marching at a training camp in Afghanistan. © HO/AFP
The Taliban's return to power in Kabul has raised fears about the potential knock-on effect that their victory will have in other parts of the world. French intelligence services believe that here the main danger is likely to come from the morale boost it will give to terrorists or potential terrorists already based in France. Matthieu Suc has spoken to members of the intelligence community to assess the potential threats following recent events in Afghanistan.
'They announced they would respect the rights gained in Afghanistan over the past 20 years. [Now] they need to demonstrate it,' Jean-Yves Le Drian said. 
The French president has attracted criticism for saying country must 'protect itself from a wave of migrants'.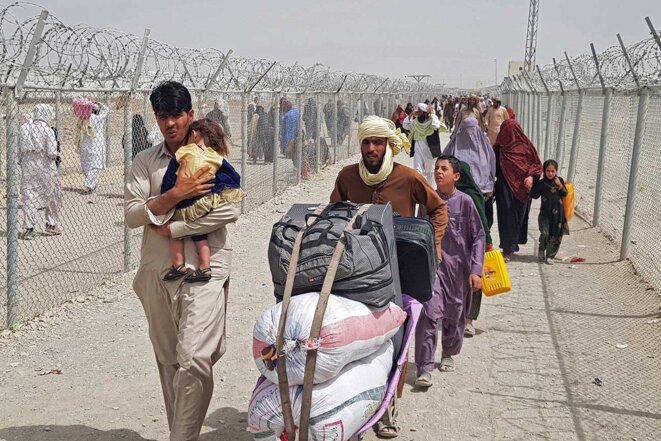 Families at the Pakistan border fleeing the Taliban advance, August 16th 2021. © Photo AFP
Most European Union countries waited until the last minute before suspending expulsions of Afghans who had sought asylum on their soil. Now that the Taliban have seized power in Kabul, the 27 EU foreign ministers are meeting this Tuesday to decide the next steps to take. A dignified welcome for Afghan exiles who have already arrived on their territory would be a first sign of solidarity, says Mediapart's Carine Fouteau.
French president described the situation in Kabul as an "important challenge for our own security" and a "fight against a common enemy of terrorism".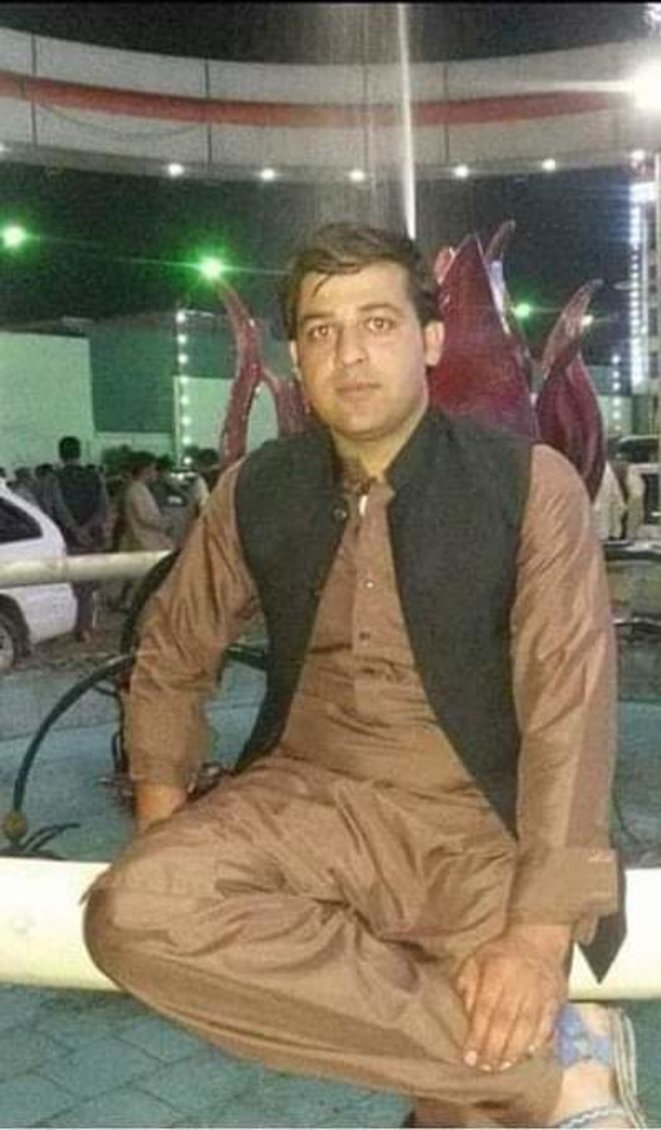 Abdul Basir, who worked as a cook for the French forces at Camp Warehouse, was shot dead on June 19th 2021. © DR
The Taliban's accelerating offensive in Afghanistan has seen six provincial capitals fall into their control in the space of a few days, raising speculation that they may be in a position to take the capital Kabul within weeks. For the Afghans formerly employed by the forces of the US led international coalition, the dangers posed to the lives of them and their families are very real and greater than ever. But up to around 80 of those employed by the French army in Afghanistan have been refused visas to find safe haven in France, despite the killing in June of one amongst them. Justine Brabant reports.
A book just published in France details the tragic story of how hundreds of interpreters employed by the French army during its operations in Afghanistan were refused safe sanctuary after it pulled out of the country, abandoning them and their families to threats of retaliation by the Taliban and other groups. While France is not the only country previously engaged in Afghanistan to have subsequently betrayed its interpreters – called tarjuman in the Dari language – the investigation by journalists Brice Andlauer and Quentin Müllern offers a rare insight into the hypocrisy and cynicism of governments, far removed and insensitive to those involved in waging their war on the ground. Mediapart publishes here a telling extract from their book Tarjuman, une trahison française ('Tarjuman, a French betrayal').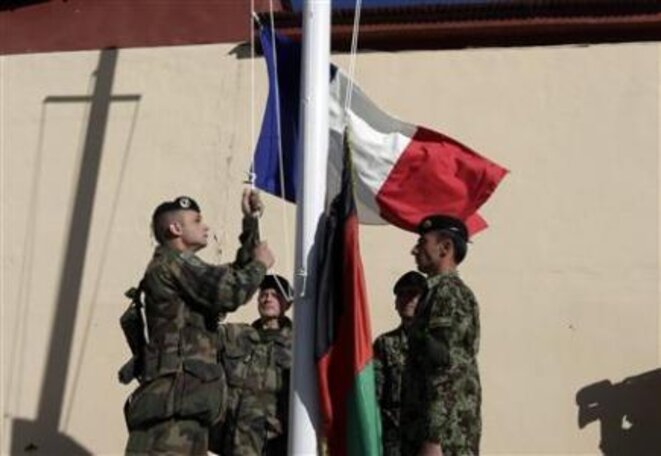 © Reuters
A total of 258 local civilians, mostly interpreters, who worked for the French army in Afghanistan applied to resettle in France before the last of its military left the country in 2014. Just 73 were granted permission. The remainder, considered as traitors by the Taliban, live in fear of their lives, and those of their families, amid a rapidly deteriorating security situation. After a protest demonstration by the interpreters in Kabul in March, a group of French lawyers, scandalised at their plight, launched a vigorous campaign to help the rejected candidates resettle in France, backed by pressure from Members of Parliament. The French foreign ministry has now finally agreed to reconsider relocation applications, but the outcome remains uncertain. Lénaïg Bredoux reports on the plight of the rejected interpreters, and speaks to one living in hiding in Kabul. "Why did the French friends leave us in danger?" he asks, "I don't find the answer."
Explosion, which killed one man, occurred during performance of Heartbeat: Silence After the Explosion - a condemnation of suicide attacks.
Pierre Borghi, held captive for 131 days, escaped after losing 12 kilograms, allowing him to slip out of his chains and climb through a narrow window.