Magistrates investigating separate rape allegations against the prominent Islamic scholar Tariq Ramadan have refused his lawyers' request to overturn his placement under investigation after discrepencies were revealed in the acount of one of his accusers, and have maintained his preventive detention in prison which began in February.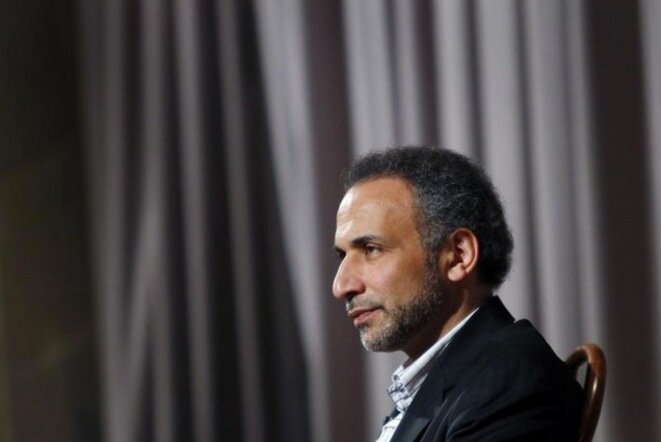 Tariq Ramadan, under investigation for rape and placed in preventive detention. © Reuters
Over the past two weeks a number of Muslim figures and organisations in France, together with anti-racist militants, have become increasingly vocal in calling for the release from preventive detention of prominent Islamic intellectual, scholar and preacher Tariq Ramadan, a professor of contemporary Islamic studies at the University of Oxford, who was earlier this month placed under investigation for two rapes. His supporters argue that he is subject to unusually harsh treatment, that his state of health has not been properly taken into account, with some also throwing doubt on the veracity of the accounts of his alleged victims. But, as Louise Fessard reports, the support leant to Ramadan has opened deep divisions among French Muslims, with questions raised over the motivations of the campaigners.
Tariq Ramadan, the prominent 55-year-old Islamic scholar and preacher and a professor of contemporary Islamic studies at Oxford University, who is the subject of a judicial investigation into two seperate accusations of rape, was ordered to return to preventive detention in a French jail after being hospitalised for treatment of complications from multiple sclerosis.
Tariq Ramadan, 55, a prominent Islamic scholar and preacher and a professor of contemporary Islamic studies at Oxford University, who was placed in preventive detention earlier this month as part of a French judicial investigation into two separate accusations of rape, was transfered from prison to hospital this weekend for treatment of complications from multiple sclerosis.   
The Oxford University professor was remanded in custody in France as full investigation was launched into the rape claims, which he denies.
 The prominent Swiss Islam academic was summoned for questioning 'as part of a preliminary inquiry in Paris into rape and assault allegations'.
That is the question we ask ourselves after these dizzy recent weeks of a political and media cabal against us, writes Mediapart publishing editor Edwy Plenel in this op-ed article, in which he offers an answer and responds to the extraordinary call by former French prime minister Manuel Valls that Mediapart be "removed from public debate."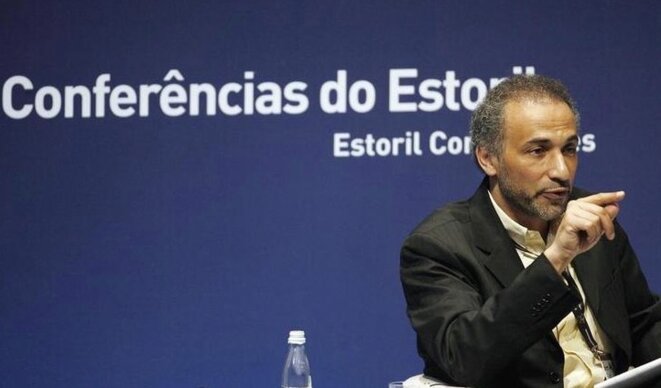 Tariq Ramadan. © Reuters
The prominent Islamic intellectual, scholar and preacher Tariq Ramadan has taken leave of absence from his post as professor at Oxford University after being accused of rape and violent assault by two women who last month filed formal complaints against him in France. Other French women have come forward with allegations of sexual harassment and domination, and in Switzerland former female pupils of his have accused him of sexual advances, including one who was aged just 14 at the time of the reported events. Ramadan has vigorously denied the allegations, denouncing "a campaign of calumny". Marine Turchi investigates the claims and the reasons why they have emerged so late after the alleged events.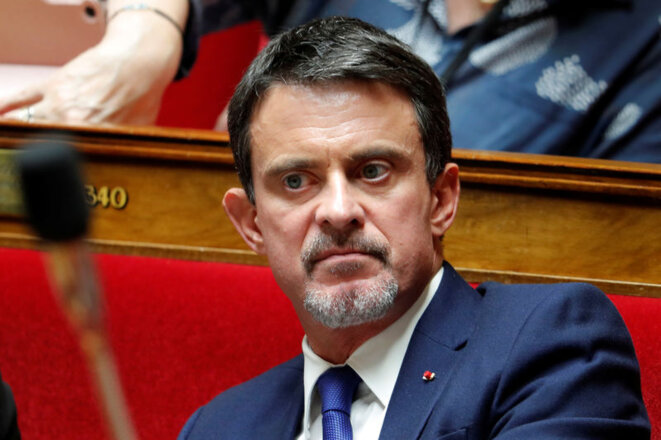 Leading the charge: former premier Manuel Valls. © Reuters
In recent days Mediapart has been burnt at the metaphorical stake for having supposed "complicity" with the Muslim intellectual and Oxford University professor Tariq Ramadan. Worst still, it has been hinted that this site may have deliberately ignored the actions of a man who today stands accused of rape and sexual assault, claims he denies. This ignominious Donald Trump-style campaign, led by former prime minister Manuel Valls, is part of a wider political movement which brings together elements of the Left who were destroyed at recent elections and the nationalist Right. Mediapart's editor François Bonnet responds to the claims.
Professor Tariq Ramadan was said to have attacked Henda Ayari after inviting her to his hotel room after a conference on Islam in Paris in 2012.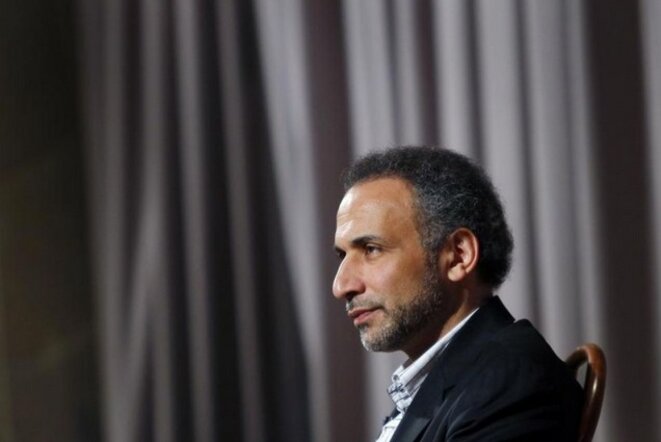 Seeking French nationality: Tariq Ramadan © Reuters
Every few years France gets swept up in a controversy over Tariq Ramadan. And since 1995 much of the French establishment has vilified and shunned this Muslim preacher, writer and academic, whom they suspect of advocating radical Islamism and sectarian views. Now the Swiss-born intellectual with Egyptian roots is seeking French nationality in a move that is likely to provoke yet another row. Mathieu Magnaudeix profiles a controversial figure who is almost impossible to classify.