At the end of a legal case brought by tech giant Apple against alter-globalisation organisation ATTAC, in which the tech giant sought a three-year ban on activists demonstrating in and outside its stores in France to highlight the firm's tax-avoidance schemes, a Paris court has ruled in favour of ATTAC, describing its campaign as being in the "general interest". Martine Orange reports.

Last month an investigation in which Mediapart was a partner showed how three key players in the French economy, Renault, Peugeot-Citroën and Auchan, used lax laws in Malta to reduce their tax bill in France. Now, other documents in the Malta Files investigation reveal that Groupe April, an insurance firm created by entrepreneur Bruno Rousset 30 years ago, is also using the Maltese tax loophole to avoid paying French corporate tax. Rousset has previously publicly stated that he believes his company should serve the "general interest". Mediapart's Yann Philippin and Sylvain Morvan from investigative website Mediacités report.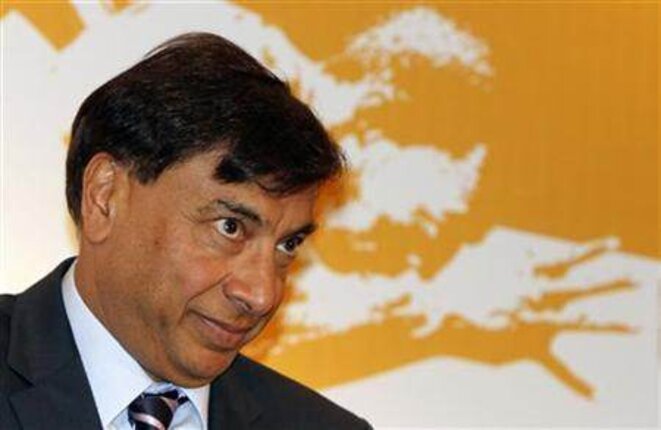 Lakshmi Mittal © Reuters
ArcelorMittal, the world's largest steel producer whose chairman and CEO is London-based Indian tycoon Lakshmi Mittal (pictured), pays hardly any taxes in Europe. Making the most of the tax-break competition between European Union countries, the group juggles transfer pricing and optimal fiscal gains for its financial flow. But behind what may appear to be a common sense business approach that makes the most of what's on offer lies a secretive organisation that prevents any proper scrutiny of the real economic performance of ArcelorMittal's plants or subsidiary companies. In this first of a two-part investigation, Martine Orange traces the steel giant's history and lifts the veil on its hidden practices.