HSBC Holdings PLC is placed under formal investigation and set 1 billion-euro bail after a probe into alleged tax evasion by its Swiss arm.
Le Monde has uncovered an email by Hervé Falciani offering information on tax dodgers and which UK tax officials claimed no knowledge of.
Bradley Birkenfeld, an ex-UBS employee who helped US prosecution of the bank for aiding tax evasion is to help similar probe in France.
An official French watchdog that monitors the financial probity of holders of public office has alerted the Paris public prosecutor's office to its "serious doubt" that a French Senator and two members of the National Assembly, the lower house, deliberately under-declared their assets to parliament "notably due to the omission" of their secret bank accounts in Switzerland. The cases of Senator Bruno Sido and MPs Lucien Degauchy and Bernard Brochand, all from the conservative opposition UMP party, emerge just one year after the socialist government's budget minister Jérôme Cahuzac was forced to resign following Mediapart's revelations of his secret account with Swiss bank UBS, and months after a junior minister was found to have avoided paying income tax for several years. Mathilde Mathieu reports.
The Paris Court of Appeal this week upheld a decision that Swiss bank UBS must post bail of 1.1 billion euros while a judicial investigation into its alleged role in massive, organised tax evasion continues. The colossal bail sum, the highest ever demanded in France, was ordered this summer by magistrates leading the probe into Switzerland's largest bank which, if sent for trial, faces a far greater fine. Mediapart has gained access to the confidential magistrates' judicial order in July, in which they detail their investigations and justify the bail. Dan Israel reports.
Michel Sapin estimated the total value of the secret funds already confessed to, prompted by a recent crackdown, was 29 billion euros.
The Swiss bank is suspected of encouraging tax evasion in France between 2004-2012 and was ordered to pay a 1.1bln-euro guarantee.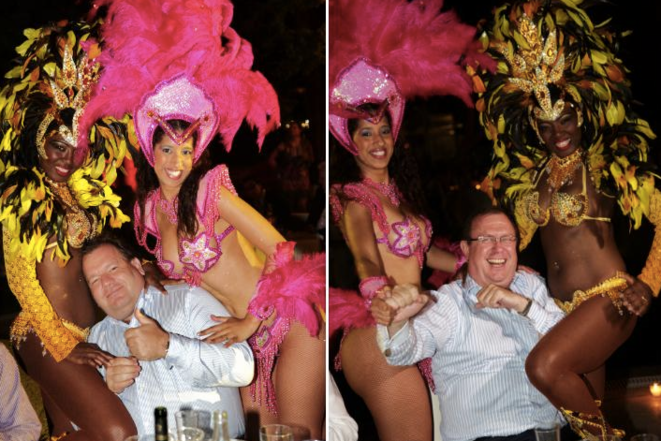 Deux hauts dirigeants de Pasche, Jürg Schmid et Christophe Mazurier, pour les 125 ans de la banque en 2010. © DR
Mediapart has obtained documents and witness accounts that provide evidence of money laundering by the Banque Pasche de Monaco while it was a subsidiary of French banking giant Crédit Mutuel-CIC. Among the affluent clients of the small bank, based in the Principality of Monaco, is Ricardo Teixeira, a former member of the executive committee of the international football governing body FIFA and who headed Brazil's World Cup organization committee, implicated in a series of fraud and corruption cases and who deposited more than 30 million euros on his account. A judicial investigation is now underway into the bank's dubious practices, which were revealed to the Crédit Mutuel-CIC group's senior management by three whistleblowing staff - who were subsequently sacked, just months before the Monaco bank was sold off last November. Geoffrey Livolsi, Dan Israel and Fabrice Arfi report.
Reports say wealth management staff were ordered to stay away from France where the bank is under investigation for helping tax evasion.
A political row has erupted over the French government's announcement this weekend that it had removed Jersey and Bermuda from its official blacklist of 'uncooperative' tax havens. The decision has infuriated leading figures among the socialist majority in parliament, while Green party anti-corruption campaigner and former examining magistrate Eva Joly denounced the "trembling hand" of a government that had buckled under "the pressure of big corporations". Mediapart has learnt that French foreign affairs minister Laurent Fabius had advised that the move, decided by finance minister Pierre Moscovici, was "politically inopportune". Lénaïg Bredoux reports.
French economist Gabriel Zucman is carving a reputation as one of the leading specialists on the growing business of organized tax evasion and the cost of tax havens to the public purse. Zucman, an assistant professor with the London School of Economics and a visiting scholar with the University of California, Berkeley, has just completed his latest study of this gigantic worldwide fraud, published in France under the title 'La Richesse cachée des nations - Enquête sur les paradis fiscaux' (The hidden wealth of nations -an investigation into tax havens). In this interview with Dan Israel, he presents his calculations of the staggering amounts of assets secretly stashed in tax havens across the globe, and offers his own proposals for tackling the problem.
Amid a fast-developing dispute between the French and Swiss justice services, two Paris magistrates leading a judicial investigation into how former budget minister Jérôme Cahuzac established secret foreign bank accounts are this week due to question two Swiss bankers about their roles in helping him hide funds from the French tax authorities over two decades. François Reyl, CEO of Geneva bank Reyl & Cie and his father Dominique Reyl, founder of the company, have been summoned to appear before the magistrates on Tuesday and Wednesday, when they face being placed under investigation for 'laundering the proceeds of tax evasion'. Agathe Duparc reports on the background to what may prove to be a legal watershed for the Swiss banking industry, whose 'professional confidentiality' the justice authorities in Bern have shown themselves keen to protect.
(See update at end of article page)
Businessman Bernard Tapie dismisses investigation, which relates to up to 15 million euros in allegedly unpaid taxes, as 'intimidation measure'.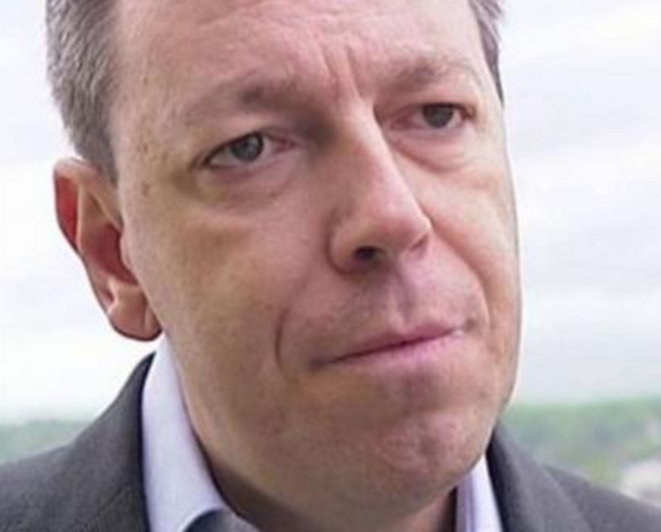 © dr
A cross-party group of French parliamentarians have reacted with outrage over the arrest and imprisonment in Switzerland earlier this month of French banker-turned-whistleblower Pierre Condamin-Gerbier (pictured), a former executive of the Geneva-based Reyl bank who has become a key witness to investigations into tax evasion in France via Swiss financial institutions. The lawmakers have joined with Mediapart in launching an initiative calling for the protection of whistleblowers and for Condamin-Gerbier's release from custody.
French regulators say the French arm of the Swiss bank failed to tighten proper controls on money-laundering and tax evasion.