Michel Sapin said UK's settlement with internet giant 'seems more the product of a negotiation', and pledged France would apply 'the law'.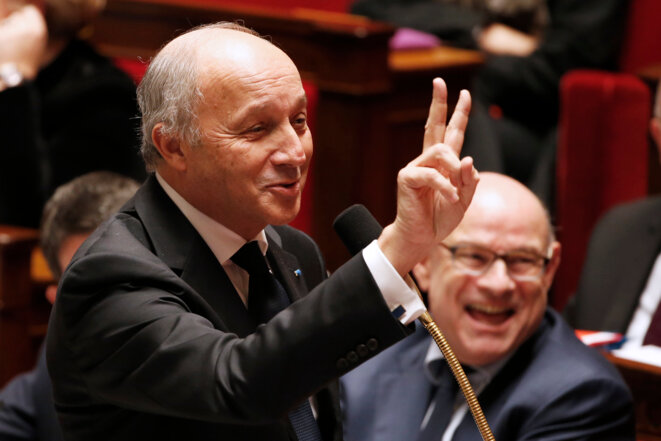 French foreign affairs minister Laurent Fabius. © Reuters
An unauthorised biography of Luc Besson to be published in France on Wednesday recounts that the renowned French film director and producer was granted an extraordinary exemption from a multi-million-euro wealth tax payment when current French foreign minister Laurent Fabius was finance minister. The exemption, claims the book, was agreed after the intervention of Fabius, whose sister and nephew were employed by Besson. Fabrice Arfi reports.
A shake-up of local government, including the creation of Greater Paris, and a simplified tax system are on the agenda for the year.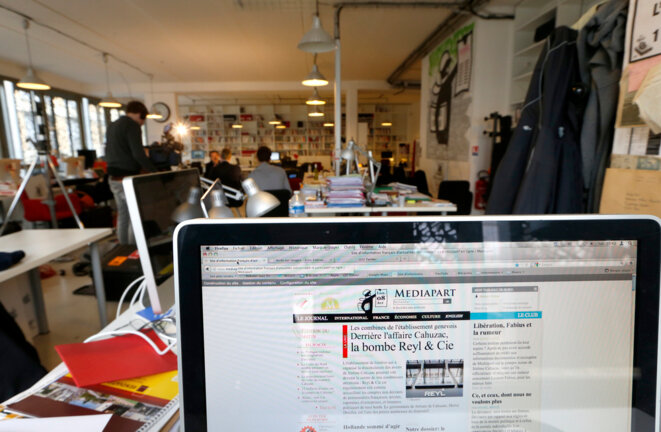 La rédaction de Mediapart en 2013. © Reuters
Mediapart has been notified by the French tax administration that it must pay a total of 4.1 million euros in an adjustment of its VAT payments over a six-year period between 2008 and 2014. The adjustment comes after Mediapart's long campaign, finally vindicated by a law introduced in 2014, calling for the discriminatory 20% VAT rate for the online press to be removed and aligned to the 2.1% VAT rate applied to the print-based press. Mediapart, which openly applied the lower VAT rate amid years of discussions over the issue with the administration and government, must now meet the demand for the backpayments immediately, despite an appeal procedure. Mediapart editor-in-chief Edwy Plenel explains the background to what appears to be a move of vengeance, and appeals here for your support in face of the severe threat now hanging over this independent online journal.
Finance minister Michel Sapin said that promise by President Hollande to cut taxes in 2016 will be met through extra savings.
A total of 3,744 people who earned 100,000 euros per year or more left France in 2013, a 40 percent increase on 2012.
European Court of Justice ruling makes France liable to reimburse 'social charge' applied to capital gains from sale or rental income.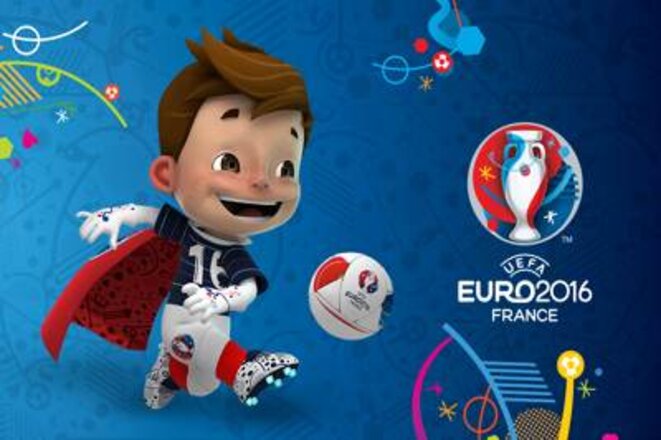 Super Victor, la mascotte officielle de l'Euro 2016
To support France's ultimately successful bid to host the Euro 2016 football tournament, ministers back in 2010 promised that the event's governing body UEFA would be exempt from all taxes on its profits. The current government decided to honour that pledge and enshrine it in budget legislation. But though the proposal met with opposition from many MPs in the National Assembly ministers then went even further and extended the exemption to other sports too. The result, reports Dan Israel, is that France has just become a tax haven for international sporting competitions.
Finance minister says Paris still pushing for tax on financial transactions despite fact that deadline for an agreement has passed.
In lengthy TV interview the under-fire French president also said that he would not stand for re-election in 2017 if jobless rate does not fall.
Finance minister confirms France will add extra 20 per cent to 'taxe d'habitation' on second homes in sought-after areas of France.
Government ministers agree to investigate after women's rights groups call on supermarkets to stop sexist pricing policies.
Thomas Thévenoud, sacked for not declaring earnings for three years, is under pressure from all directions to stand down as MP.
After less than a fortnight in his new job, France's overseas trade minister Thomas Thévenoud has dramatically and abruptly quit over problems with his tax returns. According to Mediapart's sources, the new minister had not filled in his tax returns for several years. In a statement Thévenoud admitted to "delays" in his declaration and payment of tax owed, though stressed that the matter has now been sorted out. Nonetheless the sudden loss of another minister in this manner will come as a blow to the new government formed by prime minister Manuel Valls on August 26th, which saw the enforced departure of heavyweight economy minister Arnaud Montebourg. It also comes against a backdrop of poor economic results and plummeting opinion polls for Valls and, above all, President François Hollande. Mathilde Mathieu and Lénaïg Bredoux report.
Overseas trade minister Thomas Thévenoud forced to step down after less that a fortnight for reportedly not filling in tax declarations.