Related keywords
For the third weekend, thousands of people have been taking to the streets in protest at fuel costs, rising fuel taxes  and the high cost of living.
Around 8,000 protesters gathered in Paris for second weekend of 'yellow vest'  protests, as public anger over rising diesel fuel prices continues.
May Day march attended by thousands in Paris was disrupted as scores of hooded youths threw petrol bombs at riot police in full gear.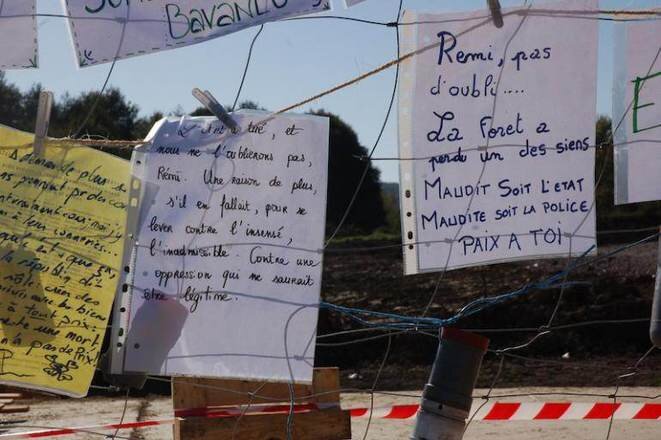 Tributes to the memory of student Rémi Fraisse, who died in October 2014. © Mediapart
Mediapart can reveal new evidence from witnesses that puts a different perspective on the death of botany student Rémi Fraisse during a protest against the building of a new dam at Sivens in south-west France in October 2014. Statements from several eye witnesses show that Rémi, 21, had his hands in the air and was calling on gendarmes to stop firing when he was struck and killed by an offensive grenade. Their accounts also cast some doubts over the version of events given by the authorities about the student's death. Mediapart's legal affairs correspondent Michel Deléan reports.
Police say number of migrants trying to enter tunnel near Calais was 'unprecedented' for daytime as most attempts take place when it is dark.
A police officer has been filmed striking a woman with his baton and spraying her and another person in the face with tear gas. The interior minister has announced an inquiry, while police unions have played down the affair. They say the officer had been bitten and that events that took place before the filming of the video, which was posted on YouTube, support his actions. But Mediapart has now obtained a second video showing what had occurred earlier and which raises doubts about the police version of the incident. Louise Fessard reports.