A gunman identified on CCTV footage, and reportedly known to French internal intelligence services as a supporter of radical Islamic movements, has evaded arrest after three people were shot dead and at least 12 others wounded on the streets of the city of Strasbourg in eastern France, when an army security patrol wounded the 29-year-old before his escape.
Speaking at a yearly gathering in tribute to victims of terrorism in France and French victims in other countries, President Emmanuel Macron announced the future creation of a memorial in their honour, together with a dedicated public body of support for all those affected by attacks, and promised increased financial support for relatives of victims of terrorism abroad.  
Exceptional security measures are in place around the French capital to deal with a potential terrorism threat as vast crowds are expected to turn out for Bastille Day celebrations on Saturday and at fan zone sites for watching the football World Cup final between France and Croatia on Sunday.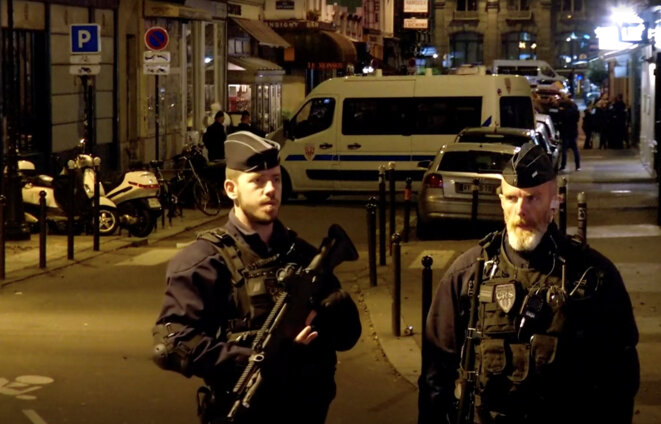 Police stand guard on the rue Monsigny after the attack on Saturday evening. © Reuters TV
One person was killed and four others wounded after a French national of Chechen origin went on a knifing rampage in central Paris on Saturday evening, in a terrorist attack claimed by the Islamic State group (IS). Khamzat Azimov, born in Chechnya in 1997, was shot dead by police minutes after he began stabbing passers-by on a street near to the Garnier Opera house. Mediapart terrorism specialist Matthieu Suc analyses here the reasons behind the changing strategy of IS-sponsored attacks in Europe, and in France in particular where they have claimed the lives of 246 people since 2014.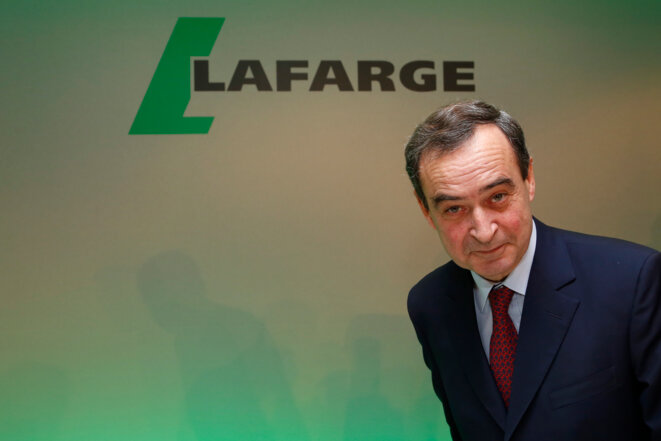 Bruno Lafont when he was CEO of Lafarge, on February 18th, 2015. © Reuters
An intercepted telephone call involving the former boss of French cement firm Lafarge, which is accused of funding terrorist group Islamic State to keep its Syrian cement plant in production, shows the extend of the "worry" that has gripped the company, which has since become a Franco-Swiss multinational. Just how far – and to whom – will the current judicial investigation extend? Fabrice Arfi reports.
A shooting spree on Friday morning in and around the town of Carcassonne in south-west France, when three people were killed and another 16 wounded, and which ended in a hostage-taking at a supermarket when the lone 25-year-old gunman was shot dead by police, has been claimed in the name of the Islamic State group.
At least three people were murdered and several others wounded in a series of attacks, described by officials as terrorism, by a lone gunman near Carcassonne, in south-west France, which ended when police shot him dead during a supermarket siege.
It was not clear who was behind the violence but Burkina Faso and other African countries have been targeted by jihadist groups in recent years.
A total of 97,000 security personnel from the police and armed forces are being deployed across France over the Christmas period in what the interior ministry described as "the context of a still-elevated terrorist threat".
French president's plans include creation of 'daily security' force within police, a plan to combat radicalisation and reforms to asylum procedures.
Two men, one of French nationality the other from Cameroon, due to be released this month from Fresnes prison near Paris after serving sentences for armed robbery and petty crime, have been placed under investigation for preparing to carry out terrorist attacks in France.
A Paris court on Friday sentenced Christine Rivière, 51, nicknamed 'Jihadi Granny', to a maximum ten years in jail for 'association with criminals preparing a terrorist attack' after she encouraged her son's activities within the ranks of the Islamic State group in Syria, where she later joined him on several occasions.
France's senior anti-terrorism prosecutor François Molins said on Friday that three men, two of whom security services have identified as 'radicalised Islamists', are to be placed under investigation for their suspected role in attempting to set off a bomb in a wealthy Paris district last Saturday, but that the reason they targeted the apartment building in the capital's 16th arrondissement remained unclear.
The trial of Abdelkader Merah, 35, accused of aiding his younger brother Mohamed Merah during the latter's nine-day spree of killings of seven people, including soldiers and Jewish children, in and around the southern French city of Toulouse in March 2012, opened in Paris on Monday.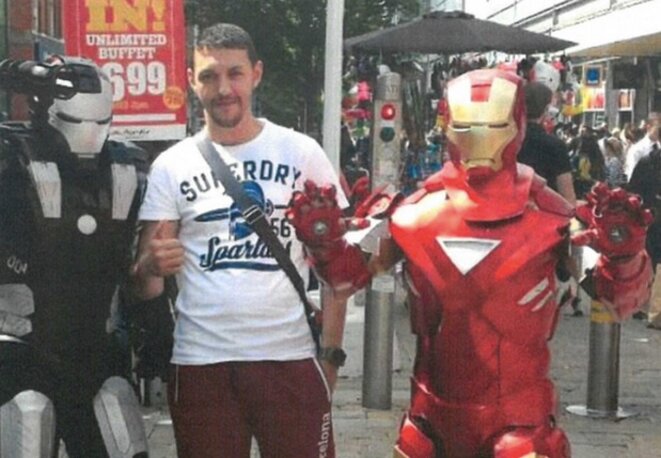 IS jihadist Mohamed Abrini posing as a tourist during a reconnaissance mission in Britain. © DR
This third Mediapart investigation into the workings of the Islamic State group's secretive "Amniyat" branch – in effect its intelligence and foreign operations unit –details the often quite sophisticated, and sometimes very amateurish, methods it employs. Here Matthieu Suc charts the development of the IS terrorist operations against European countries, its preparations for the massacres of civilians in Paris and Brussels, and the reconnaissance it carried out for attacks in the Netherlands and in Britain.