Related keywords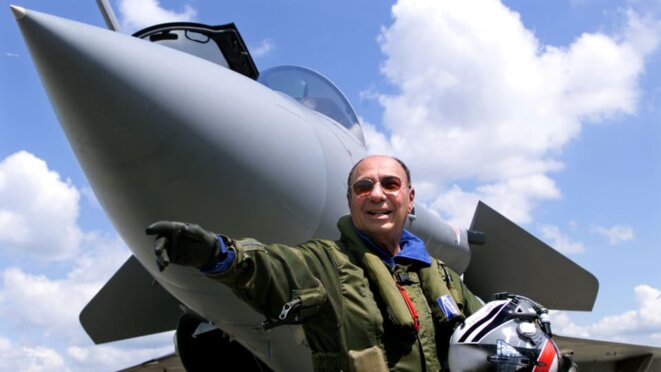 Serge Dassault in 1999 posing next to a Rafale jet at the Le Bourget air show north of Paris. © Reuters
Serge Dassault, who died on May 28th, 2018, at the age of 93, was a billionaire industrialist in the aviation sector, a former Senator and mayor, and the owner of the conservative daily newspaper Le Figaro. Prevented from having a major role the family business empire until the death of his father, Serge Dassault was driven by ambition and the desire to surpass what Marcel Dassault achieved. But despite his undoubted business successes, Serge Dassault's own legacy was tarnished by corruption affairs and allegations of buying votes, and he was convicted of tax fraud in 2017. Mediapart's Yann Philippin, who has spent many years reporting on the 'Dassault method', reports.
Thales, which manufactures electrical systems for the aerospace and security markets and in which the French state owns a 25% stake, offered 4.76 billion euros for Dutch cybersecurity firm Gemalto and announced that no jobs are expected to be lost in the takeover.
The former EDF chief, now advisor to Russian national nuclear corporation Rosatom, was pushed to withdraw bid by French economy minister.
Proglio, an opponent of French government plans to reduce nuclear energy dependence, is to be replaced by Thales boss Jean-Bernard Lévy.
France and Germany are reportedly planning a shipbuilding merger, their biggest industrial partnership since the creation of aerospace group EADS.