Related keywords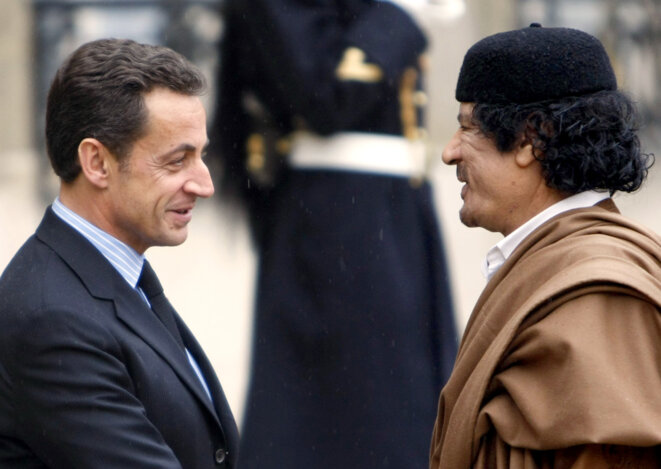 Nicolas Sarkozy and Muammar Gaddafi in Paris on December 10th 2007. © FRANCK FIFE / AFP
Ziad Takieddine, the ruined businessman who is on the run after being convicted in a separate political corruption case in France, has told Paris Match magazine and BFM-TV news channel that there was "no Libyan funding" of Nicolas Sarkozy's 2007 presidential campaign. This contradicts what he has previously told a judicial investigation into the affair and various media. But he maintains that he did hand over cash to Sarkozy's former chief of staff Claude Guéant. The former president himself immediately made clear his delight at Takieddine's retraction. Just a few days ago Sarkozy had described the middleman as a "madman" and a "manipulator". Fabrice Arfi and Karl Laske report.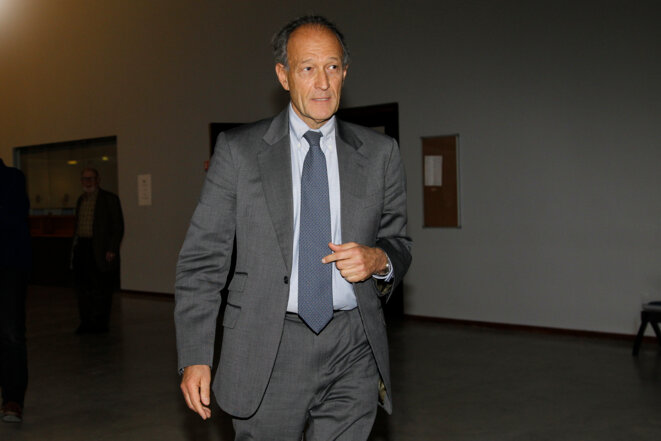 Thierry Gaubert at the court in Nanterre, west of Paris, in 2012 in an unrelated case. © Reuters
In January 2020 Thierry Gaubert, a former close aide to Nicolas Sarkozy, was arrested and then placed under formal investigation for "criminal conspiracy" in relation to claims that the former president's 2007 election campaign was funded with Libyan money. Gaubert is now free on bail, but banned from meeting with either Sarkozy or the ex-head of state's long-standing friend and ally Brice Hortefeux. As Fabrice Arfi and Karl Laske report, this move marks a major turning point in the long-running judge-led investigation.
Left to right: newly elected Nicolas Sarkozy hosts Muammar Gaddafi in Paris; French-Lebanese intermediary Ziad Takieddine; Niolas Sarkozy's close allies Brice Hortefeux and Thierry Gaubert. © Reuters/Document Mediapart
An investigation by Mediapart has confirmed that a longstanding close aide to former French president Nicolas Sarkozy received 440,000 euros in a secret offshore account paid from Libyan funds one year before the 2007 French presidential elections, casting further suspicion that Sarkozy's successful bid was partly financed by the late Libyan dictator Muammar Gaddafi. The money was transferred by a shell company belonging to a French-Lebanese intermediary who is central to the funding allegations, through which transited several millions of euros from the Tripoli regime. Fabrice Arfi and Karl Laske report.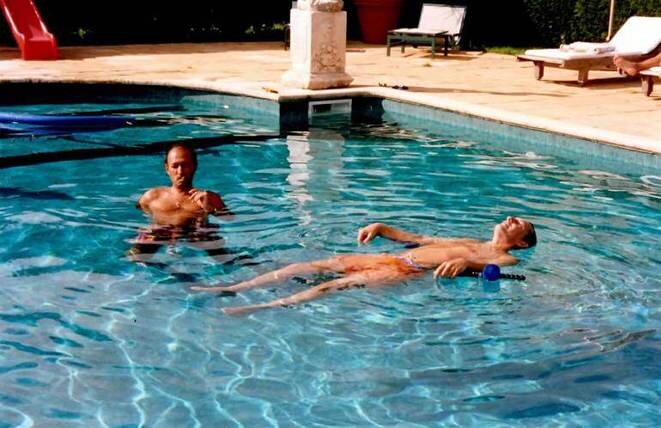 Facing trial? Former government aides Thierry Gaubert and Nicolas Bazire. © DR
An investigation into claims that kickbacks from French arms deals were illegally used to finance the 1995 presidential campaign of former prime minister Édouard Balladur has been bogged down in legal wrangles since early 2016. Now, however, a senior prosecutor has called for six men said to be at the heart of the corruption scandal known as the 'Karachi affair' to stand trial. Fabrice Arfi reports.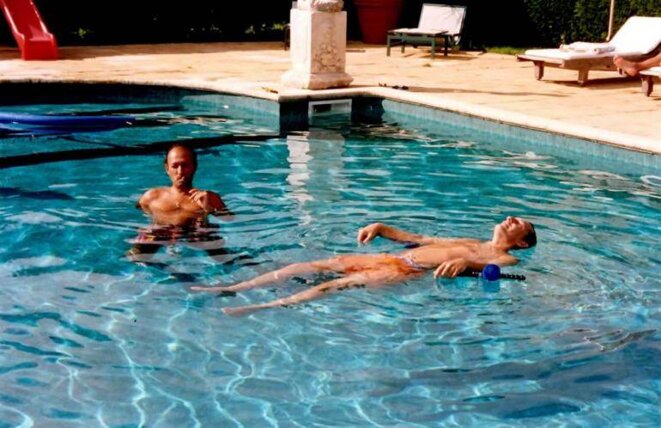 Thierry Gaubert et Nicolas Bazire © DR
At the end of an investigation that has lasted more than three years, six people, including a former minister and the current managing director of luxury goods firm LVMH, have been sent for trial for their alleged roles in a gigantic political funding scam that centred on secret cash kickbacks from French weapons sales abroad.  The case, one the biggest political corruption scandals to have emerged in France in recent decades, yet threatens to engulf the political masters of those accused - former French prime minister Édouard Balladur, his defence minister François Léotard, and Balladur's budget minister, later French president, Nicolas Sarkozy. Fabrice Arfi reports.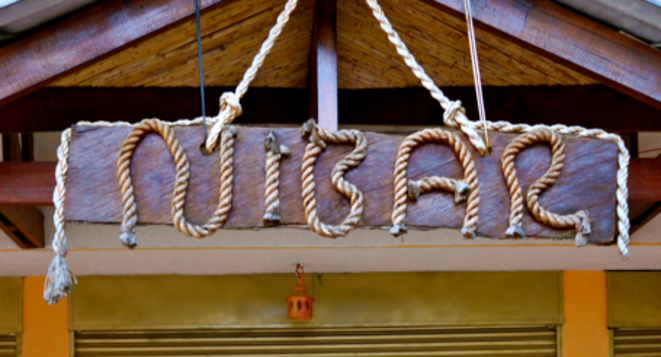 Le bar Nibar, à Nilo. © (dr)
Two Paris judges leading an investigation into suspected illegal political party financing via official French weapons sales abroad are now focusing their enquiries on the financial activities in Colombia of Thierry Gaubert, a longstanding close friend of President Nicolas Sarkozy. Gaubert, a formal suspect in the political funding scam and a former aide to Sarkozy before he became president, used secret off-shore accounts to build a luxurious mansion in the Colombian mountains, on a guarded estate shared by an associate, Jean-Philippe Couzi. In this second exclusive report from Colombia, Fabrice Arfi and Karl Laske reveal how Colombian police targeted Gaubert, as well as Couzi, for suspected money laundering, and the bizarre story of how the pair set up two bars by the names of 'Nibar' (pictured) and 'Nichon', the French equivalents of 'Titty' and 'Tit'.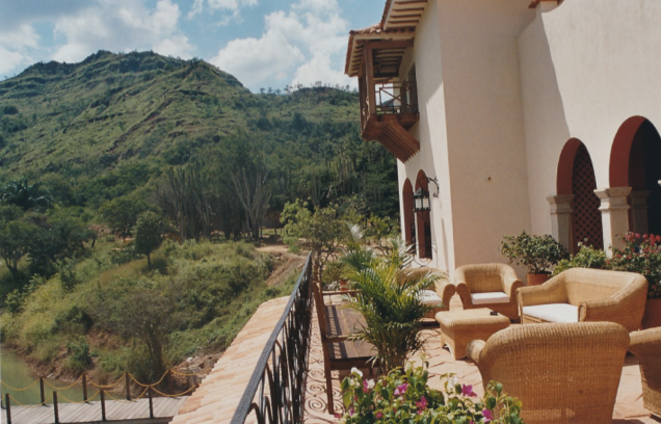 Le balcon de la maison Gaubert. © dr
Thierry Gaubert, a longstanding friend and aide of French President Nicolas Sarkozy, was in September placed under formal investigation - one step short of being charged - for "aiding and abetting the misuse of company assets" over his role in a suspected political funding scam connected to French weapons sales abroad. In this exclusive report, Mediapart reveals how Gaubert built himself a luxurious, sprawling property (pictured) in Colombia, using funds hidden abroad, where his guest book resembles a list from Who's Who in France. Fabrice Arfi and Karl Laske report from Nilo, Colombia.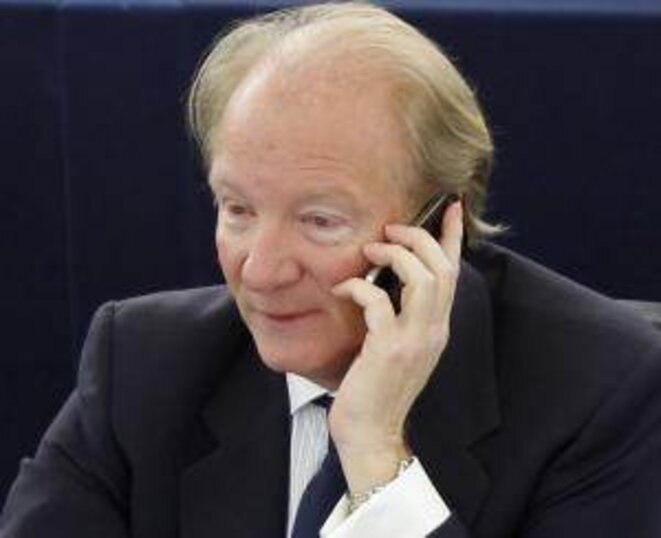 © Reuters
Mediapart has obtained new information that further suggests a key suspect in an investigation into the illegal political funding scandal, known as the Karachi Affair, was given confidential details of evidence from the enquiry by one of President Nicolas Sarkozy's closest aides, former interior minister Brice Hortefeux (pictured). The fresh twist in the affair counters earlier statements by Hortefeux denying that he had had illegal access to the investigating file and had passed on secret details of a witness statement to Thierry Gaubert, a former advisor to Sarkozy now placed under formal investigation for suspected embezzlement. Fabrice Arfi and Karl Laske report.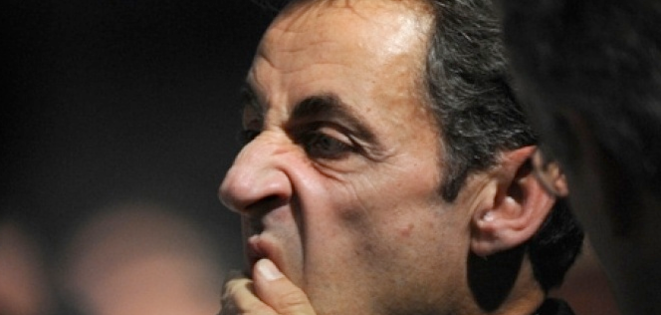 One after the other, President Nicolas Sarkozy's closest friends and aides, who for so long served as his political fireguards, have become implicated in a series of scandals and fast-developing judicial investigations. The alleged illegal political funding scam that has finally exploded with the revelations surrounding arms dealer Ziad Takieddine has already demolished the president's once solid network of protection. What has been happening this past month at the summit of French political power is historic, writes Mediapart editor François Bonnet, for never before has a French president been so exposed to being sunk by scandal and the revenge of abandoned protagonists.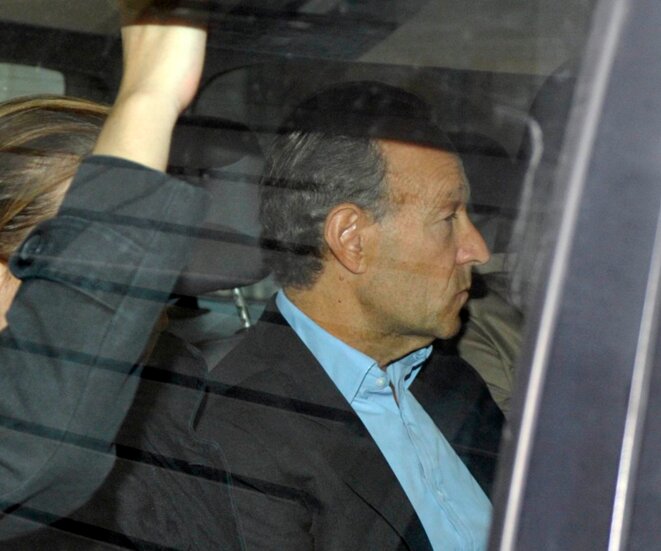 Thierry Gaubert © Reuters
After a week of startling developments, the French presidency was this weekend engulfed by yet more revelations over the illegal political party funding scandal dubbed as Karachi-gate, involving secret cash payments siphoned off from French weapons sales abroad, notably to Pakistan, which implicates both the French president and his close political entourage. Two of Nicolas Sarkozy's longstanding political servitors, Nicolas Bazire and Thierry Gaubert (photo), are now under official investigation over their alleged role in the affair, which includes the transport to Paris of suitcases stuffed with cash from a Swiss bank vault. Meanwhile, presidential advisor Brice Hortefeux, one of Sarkozy's closest friends, has been caught by phone taps informing Gaubert, while he was in police custody, of damaging statements made by his estranged wife, Princess Hélène of Yugoslavia. In this report on the latest developments in the case, Mediapart exclusively reveals excerpts of what Gaubert told the police, along with the official transcript of a phone conversation in which his daughter speaks of Sarkozy, Hortefeux and other senior officials as being "in the shit". Fabrice Arfi and Karl Laske report.
Two of President Nicolas Sarkozy's close entourage have been arrested and placed in police custody for questioning over their roles in a suspected illegal political party funding scam connected to French weapons sales to Pakistan and Saudi Arabia. The arrests threaten the political future of the president who, when budget minister, authorized the financial arrangements for the payment of commissions through which the kickbacks were allegedly channeled.