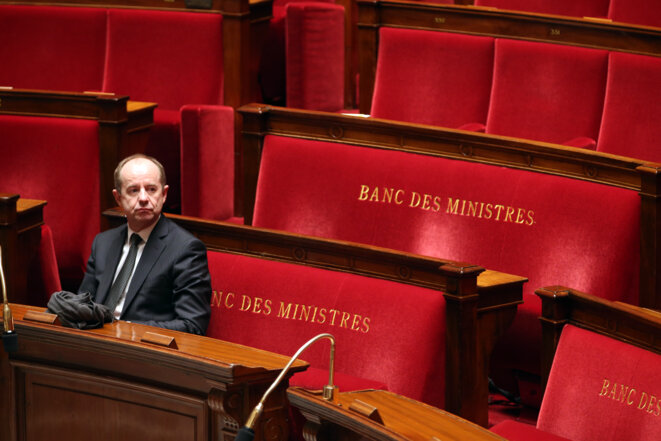 Jean-Jacques Urvoas inside France's National Assembly when he was justice minister. © Reuters
Earlier this month it was revealed that a French justice minister, Jean-Jacques Urvoas, passed on to a Member of Parliament confidential information about a police investigation targeting the MP for suspected tax fraud, money laundering and influence peddling. Mediapart investigative journalist Fabrice Arfi sets out here why the case is just the latest demonstration of the intolerable lack of independence of France's prosecution services.
Thierry Solère's resignation adds to slew of notable departures, including campaign treasurer, from cosnervative candidate over 'fake jobs' row.
Conservative MP Thierry Solère, spokesman for his Les Républicains party's presidential candidate François Fillon - who himself is engulfed in a scandal over allegedly organising fake jobs for his family paid out of public funds - is under investigation for suspected income tax fraud, weekly Le Canard Enchaîné has disclosed, in a report expanding on Mediapart's initial revelations about the case last September.
The probe follows media report that Claude Guéant used France's intelligenc services to spy on a conservative rival in 2012 general elections.