A March 24 jihadist raid on Palma in Mozambique's northern Cabo Delgado province prompted Total to remove remaining staff from the natural gas site.
The North African country's new president has put shale gas back on the agenda, an unpopular, short-sighted move that has added to the complaints of a restive population whose protests brought about dramatic regime change last year. Rachida El Azzouzi reports.
French oil and gas giant Total has been handed a 500,000-euro fine after it was found guilty of bribing officials in Iran to gain access to a gas field in the country in a deal dating back to 1997.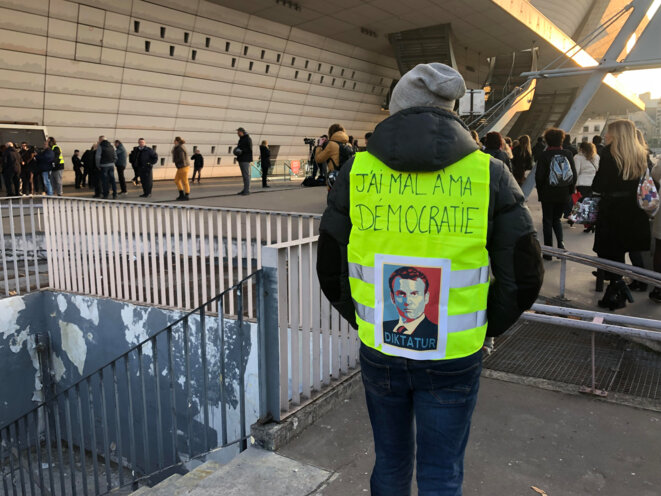 Scenes from the first 'gilets jaunes' protests in Paris, November 17th, 2018. © E.S.
This Saturday December 1st the so-called 'gilets jaunes' or yellow hi-vis vest protesters will take to the streets of central Paris for the third weekend in a row. This time other groups – unions, anti-racist movements and student groups – are also planning demonstrations in the capital. But while they might all be demonstrating at the same time, these different components of the current social movement sweeping across France are not all on the same wavelength when it comes to their aims and objectives. Mathilde Goanec, Dan Israel and Faïza Zerouala report.
Under threat of US sanctions Total has officially halted its multi-billion-dollar investments into a gas production project in Iran, while carmakers PSA, Renault and Daimler are also among those to suspend or drop plans to invest in the country, along with Deutsche Bahn and Deutsche Telekom.
Oil firm Total in talks with farmers opposed to planned biodiesel refinery and says it plans to use 50,000 tonnes of French rapeseed to supply it.
The company said  it will end work on major South Pars 11 gas field  project it began in July 2017 unless it is exempted.
Total are also talking with Microsoft as company seeks to explore how complex algorithms could be applied to its work in oil and gas.
Protests over labour law reform have led to blockades and fall in refinery output that hamper fuel supply and have prompted consumer panic.
A committee of the UN's International Maritime Organization is discussing ways to reduce the sulphur content in marine fuels, a pollutant said to be responsible for up to 50,000 deaths a year in Europe alone. But France's representative on the body is an employee of French oil firm Total - which produces those very same marine fuels. As Jade Lindgaard reports, there is embarrassment in Paris over this apparently flagrant conflict of interest.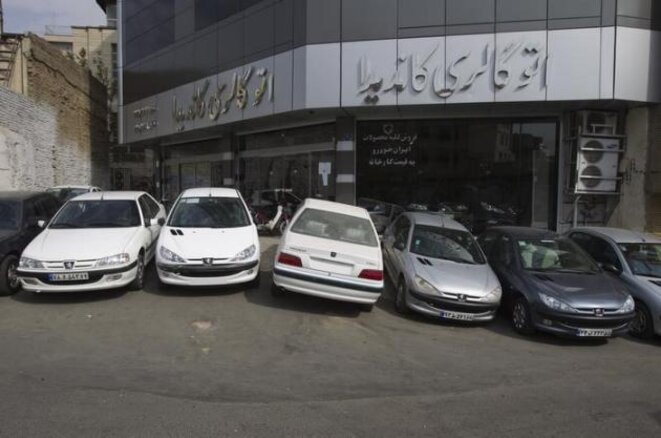 Devant un concessionnaire Peugeot-Citroën à Téhéran © Archives Reuters
The ink on the Iran nuclear deal is barely dry and no one is even yet sure if it will hold. But already France has joined other countries in the hunt for lucrative business deals with the oil-rich state and its market of 80 million inhabitants. But as René Backmann reports, there are potential pitfalls to overcome before French firms can hit the Iranian jackpot.
The company, whose CEO died in a plane crash last month, is accused of bribing Iranian officials for contracts beginning in the 1990s.
The oil giant's former chief executive officer Thierry Desmarest returns as chairman, helping new CEO Patrick Pouyanne ease into his job.
Federal investigators said the driver of a snow plough hit by Christophe de Margerie's jet was drunk, and also blamed airport's management.