Montpellier and Toulouse have joined Paris and Marseille and four other cities in the maximum alert status to fight back the coronavirus.
Toulouse officials said masks would be compulsory outdoors starting this  Friday, from 7am to 3am the next day, for all people age 12 and over.
In common with other parts of the country, the potentially volatile La Reynerie district of the south-west city of Toulouse has seen flare-ups of violence since the start of the coronavirus lockdown in France on March 17th. On the ground, a combination of collectives, residents and associations have been trying to foster a sense of solidarity and set up support networks without waiting for a response from the city authorities who are only belatedly now trying to introduce measures to reduce local tensions. Emmanuel Riondé reports from Toulouse.
Confined to his apartment by the lockdown measures to contain the Covid-19 virus epidemic, Elisha Nochomovitz completed the distance of a marathon by running backwards and forwards about 6,000 times on his seven-metre-long balcony in Toulouse, southern France, over a period of six hours and 48 minutes.
A teenager armed with a gun who took several women hostage in a tobaconnist's store in his home town of Blagnac, near Toulouse in south-west France on Tuesday, in an attack for which the motive remains unclear, gave himself up to police close to midnight after earlier releasing his captives.
Six hostages are being held by a gunman in a tobacconist's store in Blagnac, close to Toulouse in south-west France, local media report, and has threatened to kill one of his captives while demanding to negotiate unknown terms with police.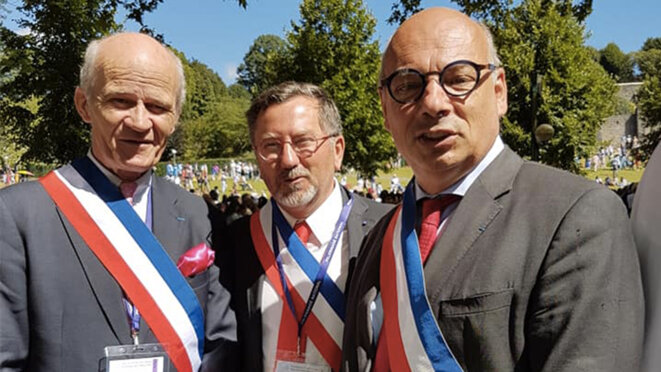 Conservative councillors attending Catholic ceremonies in Lourdes wearing their official sashes. © Facebook
The French constitution sets out that "France is an indivisible, secular, democratic and social Republic", and the country's strict laws upholding the secular nature of the state and its institutions, including a ban on the wearing of religious dress and symbols in state educational establishments or by public employees, have been at the centre of tensions with members of the Muslim community. But a recent incident involving members of the council of the south-west city of Toulouse demonstrate that for some politicians, the rules of secularity are bendable according to one's religion. Emmanuel Riondé reports from Toulouse.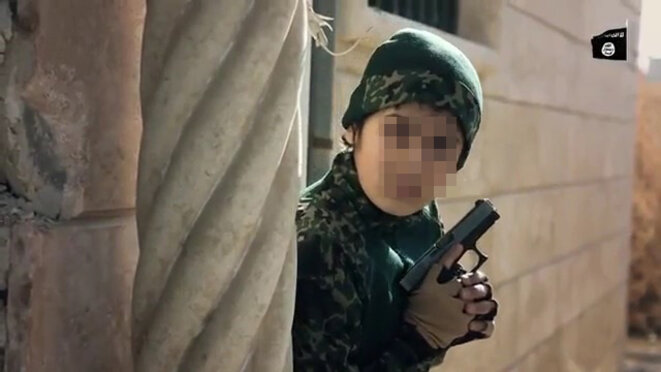 Image from an Islamic State propaganda video broadcast in December 2016. © DR
A jihadist from Toulouse in south-west France who fought in Syria has claimed that Islamic State has been planning attacks to be carried out by children in Europe. Though only one suspicious case has been found among the 70 or so minors who have returned to France from the Syria and Iraq battle zones so far, the French authorities are taking the threat seriously. According to Mediapart's information, children aged as young as 13 could be placed in custody when they arrive in France from that region. Matthieu Suc reports.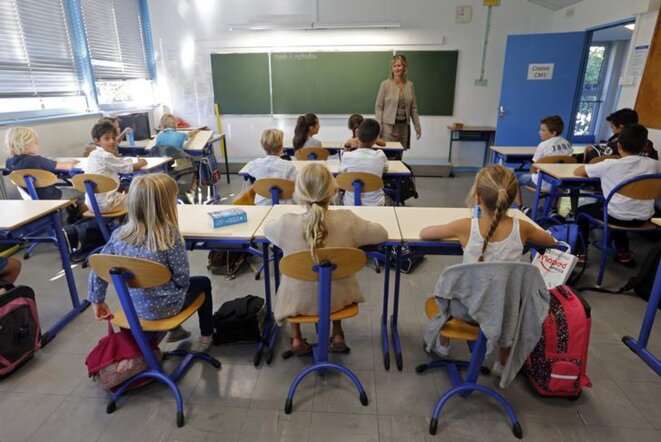 A classroom in a primary school in Marseille. © Reuters
The education authorities have just made their annual announcement about which primary school classes are being closed and which are being opened in the next academic year. Teaching unions and elected representatives in rural areas fear village schools are getting fewer teaching posts so that the government can implement its flagship policy of halving class sizes in education priority zones - which are overwhelmingly in deprived urban areas. Education minister Jean-Michel Blanquer rejects the claims. Mediapart's education correspondent Faïza Zerouala reports.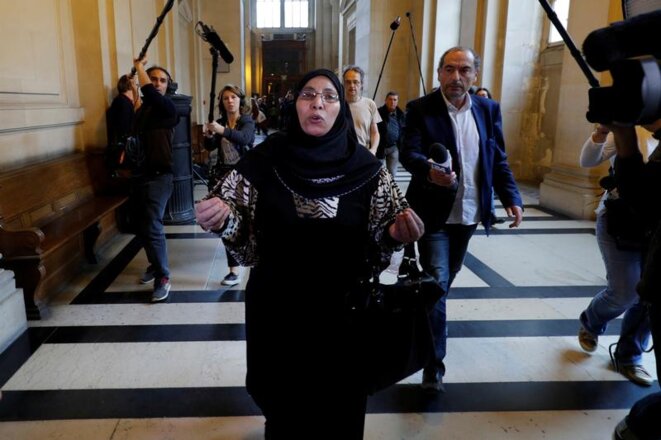 Zoulikha Aziri, the mother of Mohamed and Kader Merah, on the first day of the trial into the 2012 murders at Toulouse and Montauban. © REUTERS/Philippe Wojazer
On Thursday November 2nd, 2017, Abdelkader 'Kader' Merah was cleared of being an accomplice to his brother Mohamed's 2012 murder of three soldiers and four Jewish civilians, including three children, in south-west France, but found guilty of being part of a terrorist conspiracy. Mediapart examines what the trial in Paris revealed about the family from which both men came. As Matthieu Suc reports, it was a family characterised by casual, routine violence and hatred, against a backdrop of anti-Semitism and radical Islam.
Court to rule whether whether older brother of jihadist who shot dead seven people, including three children, in 2012 was complicit in killings.
The French public prosecutor's office in the southern city of Toulouseis to decide on whether the parents of a baby boy are legally entitled to name him Jihad, a phonetic spelling from the Arabic meaning "struggle" and which has become a common term adopted by Islamic fundamentalists engaged in terrorist attacks, which have claimed more than 230 lives in France over the past two years.
The trial continued this week of Abdelkader Merah and Fettah Malki, both accused of complicity in the crimes of Mohamed Merah, the Islamist terrorist brother of Abdelkader Merah who murdered seven people in and around the city of Toulouse, southern France, in March 2012. Both men have denied the charges. The court hearings, which opened on October 2nd, have been marked by ill-tempered verbal exchanges, while a lawyer for Abdelkader Merah has claimed to have received death threats. But the rowdy debates suddenly fell silent this week when witnesses took to the stand to recount Merah's massacre of a rabbi and three children, aged 3, 5 and 8, at a Jewish school in Toulouse. Matthieu Suc was in court to hear their harrowing testimony.
The trial of Abdelkader Merah, 35, accused of aiding his younger brother Mohamed Merah during the latter's nine-day spree of killings of seven people, including soldiers and Jewish children, in and around the southern French city of Toulouse in March 2012, opened in Paris on Monday.