Documents obtained from the whistle-blowing platform Football Leaks and analysed by Mediapart and its partners in the journalistic collective European Investigative Collaborations (EIC), provide an astonishing insight into events surrounding the transfer of French midfielder Geoffrey Kondogbia from Sevilla to Monaco in 2013. The sometimes sordid saga surrounding Kondogbia's transfer, in which the player had no part, involved secret commission payments and a plan to hold a sex party in Miami for the president of Real Madrid – who strenuously denies ever taking part in the event. Yann Philippin, Michaël Hajdenberg and Michel Henry report.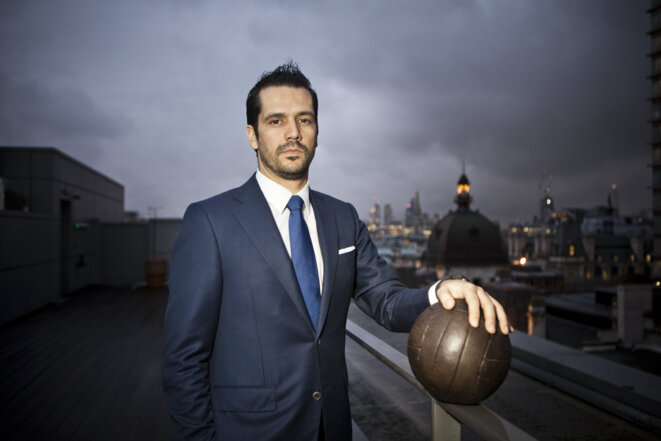 Nelio Lucas on the roof of the London offices of Doyen Sports. © Challenges/REA
Doyen Sports Investment, one of the biggest investment funds in European football which operates out of offices in London, paid 10.8 million euros in secret commissions during the club transfers of numerous players, including French internatioanls Geoffrey Kondogbia and Eliaquim Mangala. Documents obtained by the European Investigative Collaborations (EIC) journalistic collective, in which Mediapart is a partner, lift the lid on the startling methods employed by Doyen Sports and its director Nelio Lucas.