Related keywords
About 2,000 youngsters, including 50 disabled teenagers, were chosen out of 4,000 volunteers for the first trial of a new national civic service, imbued with a military ethos, which was first proposed by President Emmanuel Macron during his election campaign.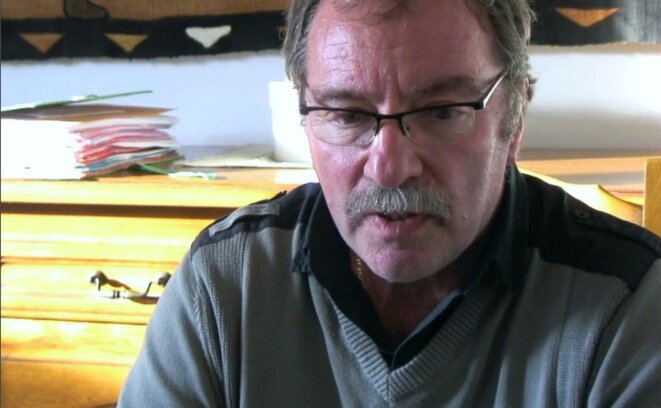 Yves Minguy: 'When you have nothing left anymore, you are ashamed'. © Mathieu Magnaudeix et Hugo Vitrani
In an ongoing trial in Paris, the former boss of France Télécom, the now renamed Orange telecommunications giant, along with six of his former top executives, stand accused of moral harassment of staff in a brutal four-year cost-cutting plan to axe 22,000 jobs, during which more than 30 employees took their own lives, including by immolation, hanging and defenestration. At least 13 others attempted suicide, and many more were diagnosed with depression. One of the latter is Yves Minguy, a highly skilled computing engineer who, after 35 years with the company, was humiliatingly posted to answer the telephone at a customer call centre. He took to the witness stand last week and afterwards told Mediapart of the duty he felt to speak "for those who are no longer here".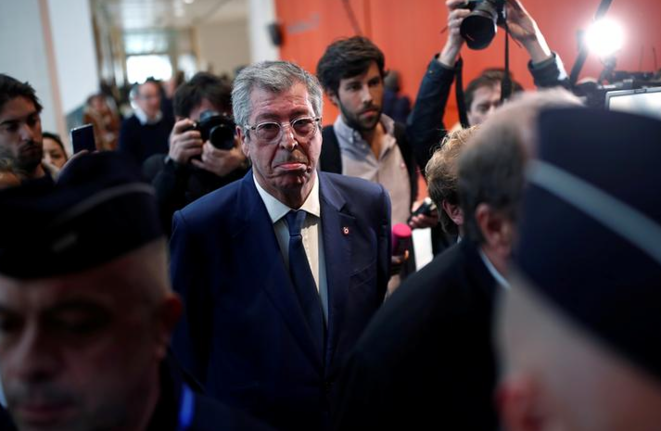 Patrick Balkany at the Paris courthouse on May 14th. © Reuters
Public prosecutors have ended their summing up in the trial on corruption, tax evasion and money laundering charges of Patrick Balkany, a veteran figure of the French conservative movement, mayor of Paris suburb Levallois-Perret, whose more than 40-year political career has been largely tainted by scandal. Unlike the leniency often displayed in political corruption cases in France, the prosecutors called for the 70-year-old to be sentenced to seven years in jail and barred from holding public office for ten years, prompting outrage from Balkany and his lawyer. Mediapart's legal affairs correspondent Michel Deléan reports on the hearing at the central Paris law courts.
Marine Le Pen, the leader of the far-right Rassemblement national party (formerly the Front national), has been sent for trial for posting images of atrocities carried out by the so-called Islamic State group, under the charge of spreading "violent messages that incite terrorism or pornography or seriously harm human dignity", which carries a maximum three-year jail sentence.
An Iraqi court has sentenced to death three French men who it found guilty of having joined the ranks of the so-called Islamic State (IS) group in Syria, where they were among 12 French citizens captured by US-backed forces and transferred to Iraq.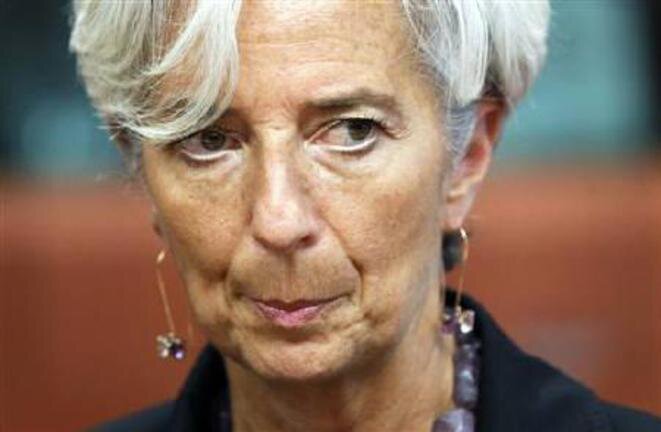 IMF chief and former French economy and finance minister Christine Lagarde. © Reuters
IMF chief Christine Lagarde was called by French tycoon Bernard Tapie to testify as a witness at his current trial in Paris on charges of fraud over a staggering 2008 award to him of 404 million euros out of public funds. The payout was made while Lagarde was French finance minister, and followed her approval of a private arbitration process which has since been overturned. Washington-based Lagarde has declined to appear at the trial, where she would have been a key witness, apparently because of her busy agenda. Mediapart's Laurent Mauduit has discovered that in fact Lagarde has every opportunity to attend the trial, but has instead decided to take part in an unrelated event just a few kilometres away from the Paris courthouse.
A Paris court has ordered Swiss bank UBS to pay a record fine of 3.7 billion euros and another 800 million euros in compensation to the French government after it was found guilty of laundering money for its wealthy clients in France in order for them to evade due tax payments.
The trial has opened in Aix-en-Provence of nine people, including two former French military pilots, a customs officer and a celebrity bodyguard, accused of running a trans-Atlantic cocaine smuggling scam between the Dominican Republic and France using a Dassault executive jet, in a case marked by intrigue and derring-do escapes.
Two police officers from the Paris 'anti-gang' squad went on trial on Monday accused of raping a Canadian tourist at their headquarters in the French capital in 2014, after they met her in a nearby Irish pub.
A 50-year-old woman is on trial in central France for having caused harm and permanent disability to her infant girl, now aged seven, who she allegedly hid from her husband and kept in the boot of a car, leaving the child with possibly irreversible autism, in a complex case in which the mother was apparently in denial of her pregnancy.
In a dramatic turnaround at his trial in Aix-en-Provence in southern France, Wojciech Janowski, Poland's former honorary consul to Monaco and son-in-law of billionaire heiress Hélène Pastor, 77, has confessed to organising her murder by hitmen in 2014 but denies ordering the killing of her chauffeur.
Popular French rappers Booba and Kaaris were each handed 18-month suspended prison sentences and a fine of 30,000 euros by a Paris court for their part in a fight, together with their respective entourages, at Paris Orly airport in August when they exchanged punches and kicks and threw perfume bottles at each other amid panicking passengers.
The first of two appeals lodged by Former French President Nicolas Sarkozy against a decision to send him for trial for influence peddling and corruption was thrown out by a Paris court on Monday.
The trial has opened in the southern French town of Aix-en-Provence of ten people accused of taking part in the killings in the Rivierra city of Nice four years ago of Monaco multi-billionaire Hélène Pastor and her chauffeur, including Pastor's son-in-law who is alleged to have hired two hitmen with the aim of inheriting the property owner's huge fortune.