Related keywords
Inès Madani, 22, and Ornella Gilligmann, 32, were sentenced to jail sentences of 30 years and 25 years respectively on Monday after being found guilty by a Paris court of attempting – although,  in the event, failing – to set off a car bomb close to Notre Dame cathedral in Septembner 2016, which prosecutors said could have killed or wounded around 60 people in a nearby bar.
Four officers of France's Foreign Legion are on trial for alleged manslaughter over the deaths of six recruits in an avalanche in January 2016 while on a training exercise in the French Alps.
The trial of six former high-ranking French government officials accused of taking part in the secret siphoning off of funds from arms sales to Pakistan and Saudi Arabia to finance the presidential election campaign of former prime minister Edouard Balladur has opened in Paris.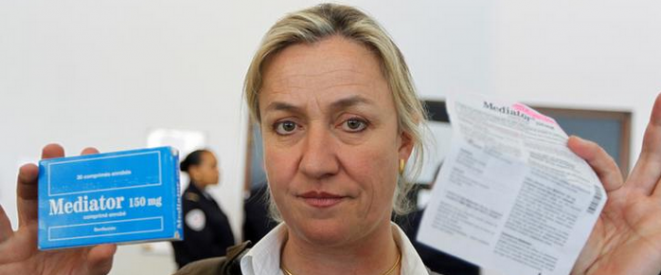 Pulmonologist Irène Frachon who exposed the devastating effects of the drug Mediator. © Charles Platiau/Reuters
A trial opened in Paris on Monday centred on one of France's biggest-ever pharmaceutical scandals, so vast and involving so many people that it is expected to last up to seven months. French pharmaceutical firm Servier is accused of hiding the killer side effects of its drug Mediator, a treatment for type-2 diabetes patients, but which was widely prescribed as an appetite suppressant. Up to 2,000 patients are estimated to have died from pulmonary and heart disease caused by Mediator, the dangers of which the drug safety authorities, several of whose members are also standing trial, turned a blind eye to. The scandal was revealed ten years ago by pulmonologist Irène Frachon, whose dogged investigations have seen her ostracised by many in the medical establishment. She talks about her campaign and its aftermath in this interview with Rozenn Le Saint.
French drug watchdog and the pharmaceutical firm Servier are on trial over the long-running Mediator drug scandal.
The trial of Jean-Luc Mélenchon, 68, leader of the leftist La France Insoumise (France Unbowed) party, began on Thursday in which he and five other party members are accused of intimidating police and public prosecution officials during a 2018 search of his home and party offices conducted as part of an investrigation into alleged election funding irregularities.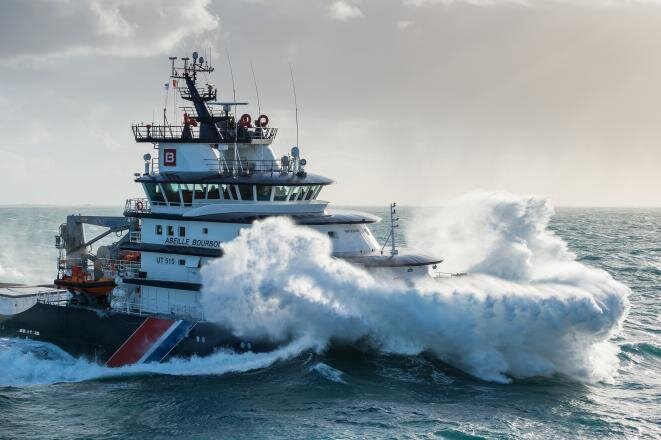 Rough times ahead: a vessel from Bourbon's almost 500-strong fleet serving the oil and gas industry. © Bourbon Offshore
French group Bourbon, a leading player in the field of maritime services and engineering support for the offshore oil and gas extraction industry which employs more than 8,000 people worldwide, is facing dire straits. Weighed down by heavy debts, its holding company was this month placed into receivership, while the group and members of its senior management have been sent for trial on charges of corrupting tax officials in Africa. Meanwhile, French junior minister Agnès Pannier-Runacher, who until joining government last October sat on the Bourbon board and presided over its audit committee, denies any responsibility in the group's current woes. Antton Rouget reports.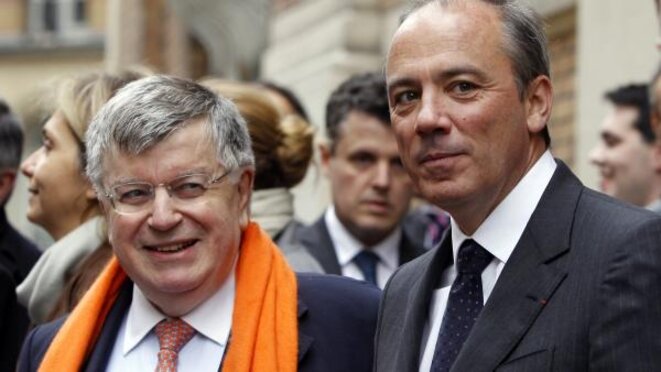 Former France Télécom boss Didider Lombard (left) with his successor, current Orange CEO Stéphane Richard. © Charles Platiau/Reuters
The trial in Paris on charges of moral harassment of the former CEO of France Télécom and six other senior executives of the company, who are accused of causing a wave of staff suicides amid a brutal corporate restructuring plan, ended on Thursday. While the verdicts will only finally be announced in December, the prosecution has demanded that the defendants be handed maximum sentences, which include jail terms of between eight months and one year. Mediapart turned to Rachel Saada, a French lawyer specialised in labour law cases and who notably represented the families of Renault staff who took their lives in a wave of suicides at the carmaking group between 2006-2007, for her analysis of the trial, and its implications for corporate culture in France. 
At the end of a trial of more than two-and-a-half months on moral harassment charges of the former CEO of France Télécom and six other top executives, whose brutal plan of cost-cutting and job-axing in the mid 2000s was cited as the cause of dozens of suicides and attempted suicides among personnel, Orange – as the company was renamed in 2013 – has offered to pay damages to the victims and relatives, while staff unions are demanding that compensation be paid by the defendants themselves.
French wheeler-dealer tycoon Bernard Tapie,76, who built his fortune from buying and asset-stripping businesses before selling them on, and who was once jailed for match fixing when he owned football club Olympique de Marseille, has been acquitted by a Paris court, along with four other co-defendants including Orange CEO Stéphane Richard, of charges of fraud over a controversial state payout made to him in 2008 of more than 400 million euros.
Relatives of some of the more than 30 staff at the telecoms giant, now renamed Orange, who committed suicide during a brutal job-axing and restructuration programme say they hope the verdicts at the end of a two-month trial of the company's former CEO and six other senior executives on moral harassment charges will serve to prevent similar management practices in other corporations.
An appeal by former French president Nicolas Sarkozy against a decision to prosecute him on charges of corrupting a senior magistrate to obtain information in a legal case concerning him has been rejected, and he is now expected to stand trial within months. 
About 2,000 youngsters, including 50 disabled teenagers, were chosen out of 4,000 volunteers for the first trial of a new national civic service, imbued with a military ethos, which was first proposed by President Emmanuel Macron during his election campaign.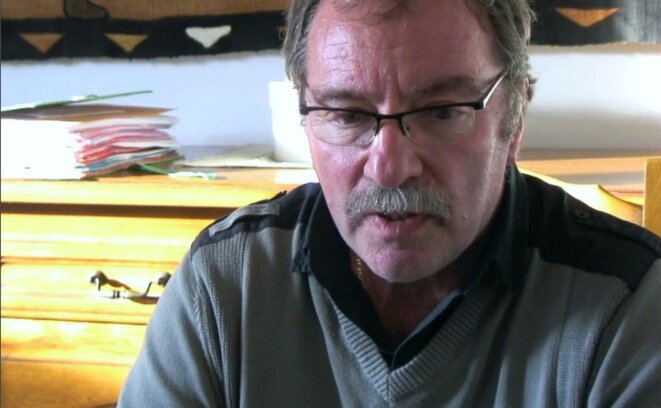 Yves Minguy: 'When you have nothing left anymore, you are ashamed'. © Mathieu Magnaudeix et Hugo Vitrani
In an ongoing trial in Paris, the former boss of France Télécom, the now renamed Orange telecommunications giant, along with six of his former top executives, stand accused of moral harassment of staff in a brutal four-year cost-cutting plan to axe 22,000 jobs, during which more than 30 employees took their own lives, including by immolation, hanging and defenestration. At least 13 others attempted suicide, and many more were diagnosed with depression. One of the latter is Yves Minguy, a highly skilled computing engineer who, after 35 years with the company, was humiliatingly posted to answer the telephone at a customer call centre. He took to the witness stand last week and afterwards told Mediapart of the duty he felt to speak "for those who are no longer here".