Related keywords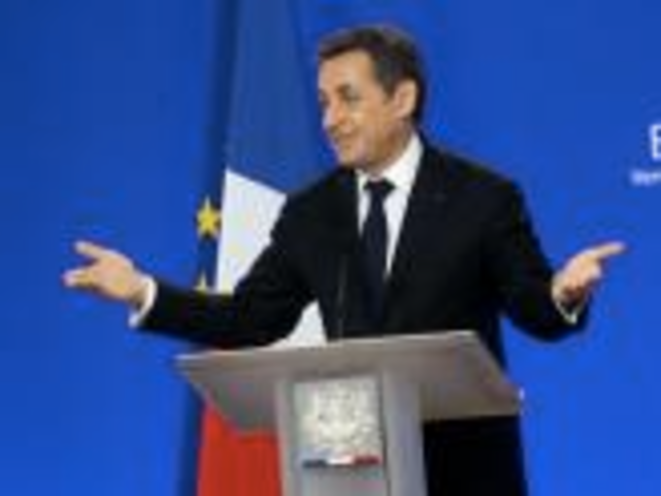 Le 9 décembre. © Elysée.fr
Ratings agency Standard & Poor's announced Friday that it had downgraded France's triple-A credit rating to AA+. Mediapart editor François Bonnet argues here that the downgrade has stripped bare President Nicolas Sarkozy's attempts, as he prepares to announce his candidature for re-election in April, to hide the amplitude of the economic crisis and his own failures in Europe and at home.
Europe plunges into a fresh crisis after France was stripped of its coveted AAA rating in a mass downgrade of at least half a dozen eurozone countries.
French finance minister François Baroin has confirmed that France has lost its top AAA credit rating from ratings agency Standard & Poor's.
Ratings firm Fitch says France is not in crisis and it will not downgrade its triple-A rating unless its debt is sharply increased by eurozone woes.
In another blow to Europe's beleaguered rescue fund, speculation is growing that France will eventually lose its top-tier AAA credit rating.
French President Nicolas Sarkozy cut short his holidays and pledged to pare down debts as fears grew of downgrade in France's triple-A rating.