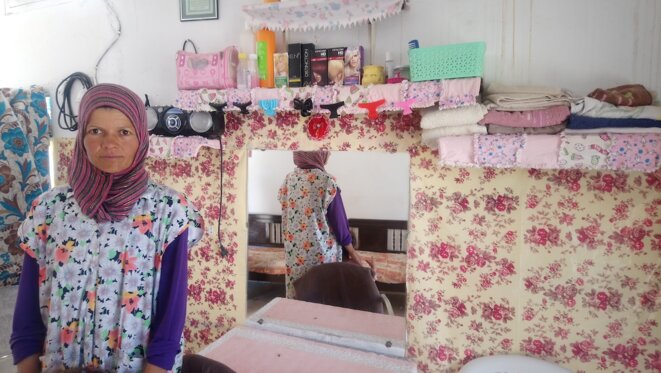 Rebah standing in front of her sister's makeshift hairdressing salon. © LB
A number of fatal road accidents in April 2019 highlighted the plight of many female agricultural workers in the North African country. These women, who have long been regarded as a source of cheap exploitable labour and many of whom live in poverty, are effectively forced to take perilous journeys in the backs of pick-ups and lorries to their place of work. They are now hoping for changes in their work and living conditions. Lilia Blaise reports.
Facebook has become one of the foremost media in Tunisia, an alternative to controlled official information; it played an important a role in the 2010 uprising that led to the Arab Spring. But while it remains a tool for mobilising people, it is also now used for the more mundane and trivial, including trolling, rumours and rants. More disturbingly, Facebook has also been be turned against human rights activists, who are sometimes treated by the authorities in the same way as apologists for terrorism. Lilia Blaise reports.
The Airbus A319 landed safely at Paris Charles de Gaulle airport after reportedly developing 'technical' problems one hour into its flight.
March organised to rally international support for country and raise morale of Tunisians after terror attack left 21 tourists and police officer dead.
The French victims were among a reported 20 foreign tourists and three Tunisians shot dead by gunmen who attacked the Bardo museum.
Veillée en hommage à Yoav Hattab, Tunis, samedi 17 janvier. © Reuters
One of the victims of the kosher supermarket shootings during the Paris attacks in January was Yoav Hattab, a 21-year-old Jew from Tunisia. His family are part of a Jewish community whose roots in the North African country go back many centuries but which has seen its numbers fall dramatically over the last 50 years. The dead man's elder brother, Avishay Hattab, has spoken at length to Mediapart's Pierre Puchot about how the family learnt of Yoav's death, at their dismay at the lack of official Tunisian government recognition of his murder, and of the difficulties in belonging to one of the last Jewish communities in the Arab world. Meanwhile an association that supports local minorities talks about the need to combat the "hatred" aimed at Jews in Tunisia. But Avishay Hattab says he is "proud" of being Tunisian and insists he has no intention of leaving a country his family has lived in for countless generations.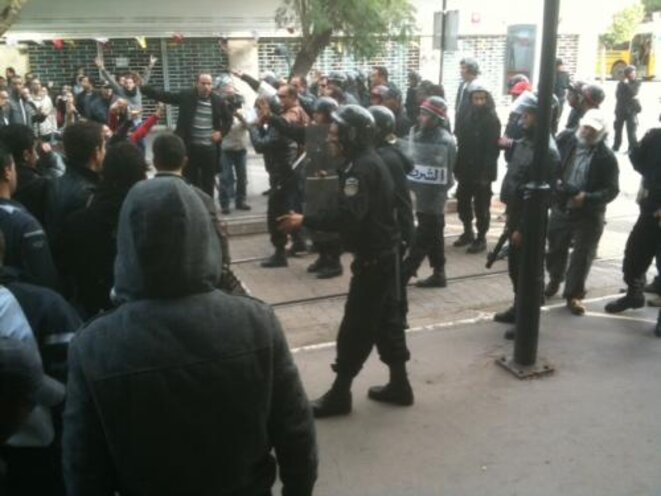 © Thomas Cantaloube
In what has already been called the 'Jasmine Revolution', Tunisian President Zine al-Abidine Ben Ali fled the country Friday evening. The events on Friday were the culmination of three weeks of angry protests across the country against spiralling food prices, unemployment, corruption and human rights abuse. In the streets of Tunis, Mediapart's Thomas Cantaloube witnessed the last violent hours before Ben Ali was forced out after more than two decades of his iron rule.